Two SEHA GSS League's derbies in EHF's Champions League
17.11.2014.

•

SEHA GAZPROM LEAGUE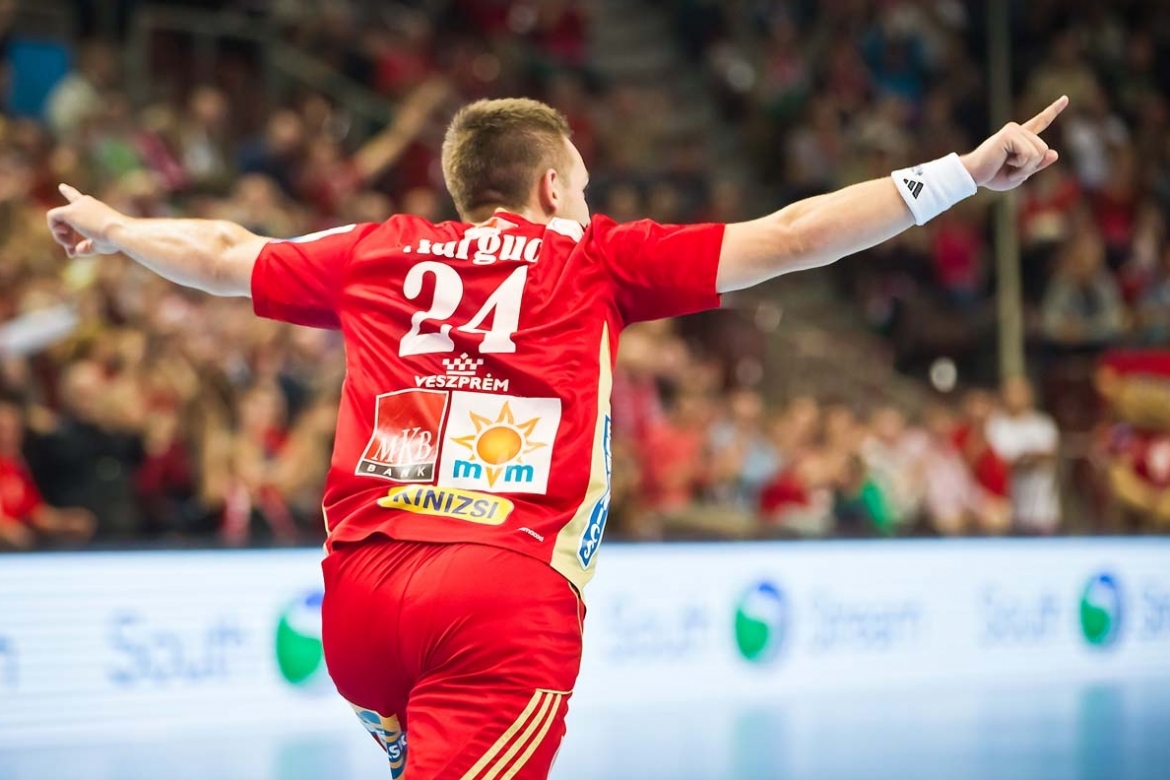 EHF Champions League's Round 5 is behind us. Past weekend was in Europe's strongest club competition reserved for two SEHA GSS League's derbies with Meshkov hosting PPD Zagreb and Vardar playing Veszprem in 'Jane Sandaski'. SEHA GSS League's fifth representative in CL - Metalurg has played in Spain against La Rioja. Let's start!
In the derby of group A Meshkov were in a tough match in Brest better than multiple Croatian champions PPD Zagreb with 26:22. Manojlović was host team's best scorer with 7 goals, Stojković added 5. Vuglač was on the other side MVP of the match with 8 goals, captain Horvat added 5.
SEHA GSS League's third representative in group A, Metalurg, were in Spain defeated by La Rioja with 31:27. Guests have, without many of their most important players managed to play well against strong hosts with Mirkulovski scoring 8 goals. Other two Macedonian national team players Mojsovski and Vugrinec have scored 6 goals each.
Zagreb will in the next round host Meshkov and Metalurg will try to reach their first points at home against La Rioja.
Meshkov are after 5 rounds best positioned SEHA's club in group A on fourth position with 4 points, PPD Zagreb are fifth also with 4 points and Metalurg are sixth, still without a point in CL this season.
Group C has also hosted SEHA GSS League's derby of CL with Veszprem beating Vardar in a thriller match in Skopje with 23:24. Croatian national team player Igor Karačić was MVP of the match with 8 goals, flying Russian Dibirov added 4. Ilić was guest team's best scorer with 6 goals, Zeitz added 5.
Veszprem will in the next round host Vardar once again, after beating them allready once this season, in regional competition.
Vezsprem and Vardar are after 5 rounds leading teams of their group. Hungarians have 10 points, Vardar 7.