Vardar leaves Kale with a victory
30.09.2014.

•

SEHA GAZPROM LEAGUE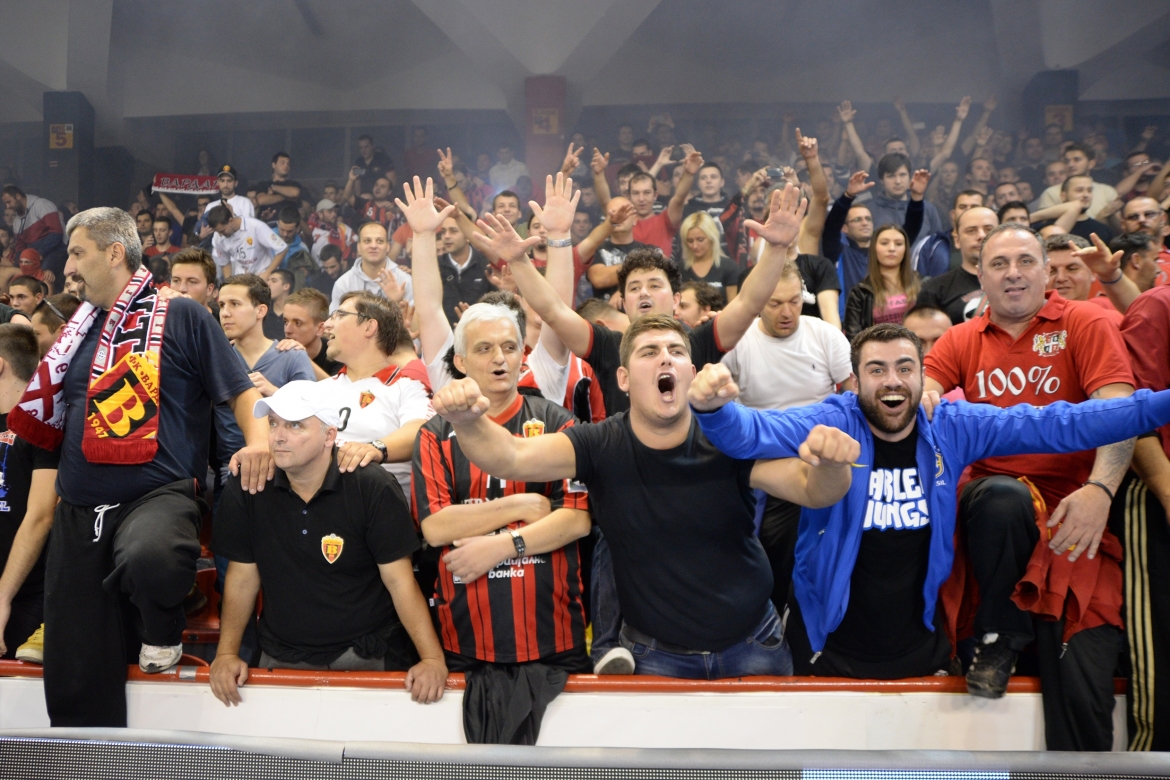 Current SEHA GSS League's champions - Vardar have managed to win the last match in Kale sports hall before moving to new-built hall 'Jane Sandaski'. Team from Skopje was better with 32:29 (19:16). This was, as expected, match full of emotions for PPD Zagreb's new and Vardar's former coach Veselin Vujović who has started the match in tears. Connection he has made with Vardar's loudest supporters - Komiti is still more than visible.
Coach Raul Gonzalez has before the game decided to rest goalkeeper Arpad Šterbik and winger Timur Dibirov, but even without them Vardar had no problems today.
Home team has opened the match in a better way leading 4:0 and 6:2 clearly controling the match from its beginning. They have even reached +6 (12:6) but guests have then with 1:5 series managed to reach only -3 (19:16) on halftime.
Zagreb has in the second half even managed to reach -2 in a few situations but Vardar's bench was too strong and did not let guests come closer or even surprise them in their last match in Kale.
Raul Gonzalez, Vardar's coach:
- We already think about our next game in EHF Champions League. This match came at the right moment for us. Zagreb was extraordinary in defence against Kiel but today they weren't on that level. I believe Vujović' priority is, just like ours, CL and I believe we've both used this match in a best possible way - to prepare for tough upcoming matches.
Nemanja Pribak, Vardar's player:
- We are simply a better team and in front of our amazing fans Zagreb's only chance was a miracle which did not happen today. Atmosphere today was really unbelievable.
Veselin Vujović, PPD Zagreb's coach:
- This was a truly special match for me. I've tried to keep my emotions, but I don't think anyone can stay immune to this atmosphere. Vardar was dominating during the whole game. I've tried to make my players reach their maximum today but on Sunday we've defeated Kiel, and we are physically and emotionally exhausted. Well deserved win for Vardar.
Teo Ćorić, PPD Zagreb's player:
- Our defence was not functioning good at all in the first half, we have conceded more goals than we should in matches like this. Attack was fine but you have to play good in 'both directions' to win a match like this. In the second half there were too many mistakes in attack, defence was better but it was not enough. Congrats to Vardar.