3 wins from 5 matches for SEHA GSS clubs in EHF's CL
29.09.2014.

•

SEHA GAZPROM LEAGUE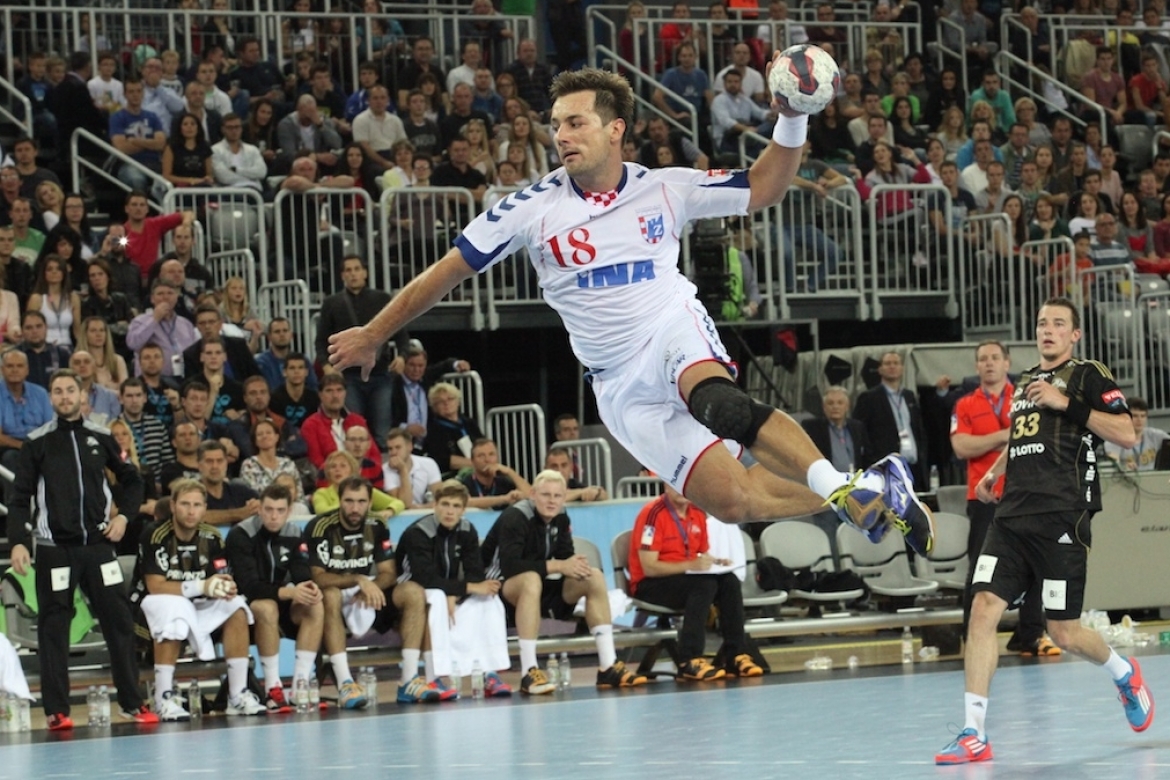 First round of EHF's Champions League, Europe's best club competition is behind us. SEHA GSS League has five of its clubs playing in it, three in group A and two in group C. Veszprem, Vardar and PPD Zagreb have in the first round managed to celebrate and win first two points, unlike Metalurg and Meshkov. Let's start.
In group A which has 3 SEHA GSS League's participants, PPD Zagreb has probably managed to create the biggest surprise of the first round winning against multiple European champions THW Kiel with 27:25 in Zagreb Arena in front of more than 10,000 spectators. Home team's best scorers were Obranović and captain Horvat with 6 goals, Brozović and Stepančić have added 4 each. Ivić was also great with 12 saves. This was Zagreb's first win against THW Kiel after 12 years.
Meshkov Brest have played their first CL match against Spanish La Rioja in Logrono. Home team was in the end better with 39:31 deciding the game before the half-time whistle with 20:14. Stojković was Meshkov's best scorer with 9 goals, Shylovich added 7, newcomer Manojlović and Vukić 4 each.
In the third match of group A, Metalurg has hosted PSG in Skopje, Boris Trajkovski sports hall. After last season's win against strong French team, Metalurg was hoping to surprise them once again. However, team from Paris was this time better prepared for outstanding atmosphere waiting for them in Macedonia and they have managed to reach their first two points. Final result was 22:27. Mirkulovski scored 5 for Metalurg, Manaskov and this season's reinforcement from partizan Mijajlo Marsenić 4 each.
In the next round in group A Meshkov will in Brest, in a SEHA GSS derby of Champions League host Metalurg, PPD Zagreb will travel to paris to meet PSG and Kiel will play La Rioja at home.
In group C Chehovskie Medvedi have had a come-back into Europe's strongest club competition hosting MKB MVM Veszprem. SEHA GSS League's number one favorites, Hungarian Veszprem were too strong for their Russian opponents winning 32:37. Ilić has managed to continue his furious performances in CL scoring 11 goals, Ugalde added 8, Sulić 7.
Slovenian Celje PL have hosted Vardar which has, after a bad start in which they were not able to play defence on required level, managed to grab two points and open CL's season with a narrow 26:27 victory. Flying Russian, Dibirov was amazing with 11 goals, Dujshebaev added 8. Arpad Šterbik, probably Vardar's biggest reinforcement was remarkable with 20 saves.
Veszprem will in the next round host German Rhein Neckar Löwen and Vardar will in Skopje play Chehovskie Medvedi.