SEHA GSS derby Karačić: ''Zagreb is getting better each year but we want the crown again!''
28.09.2014.

•

SEHA GAZPROM LEAGUE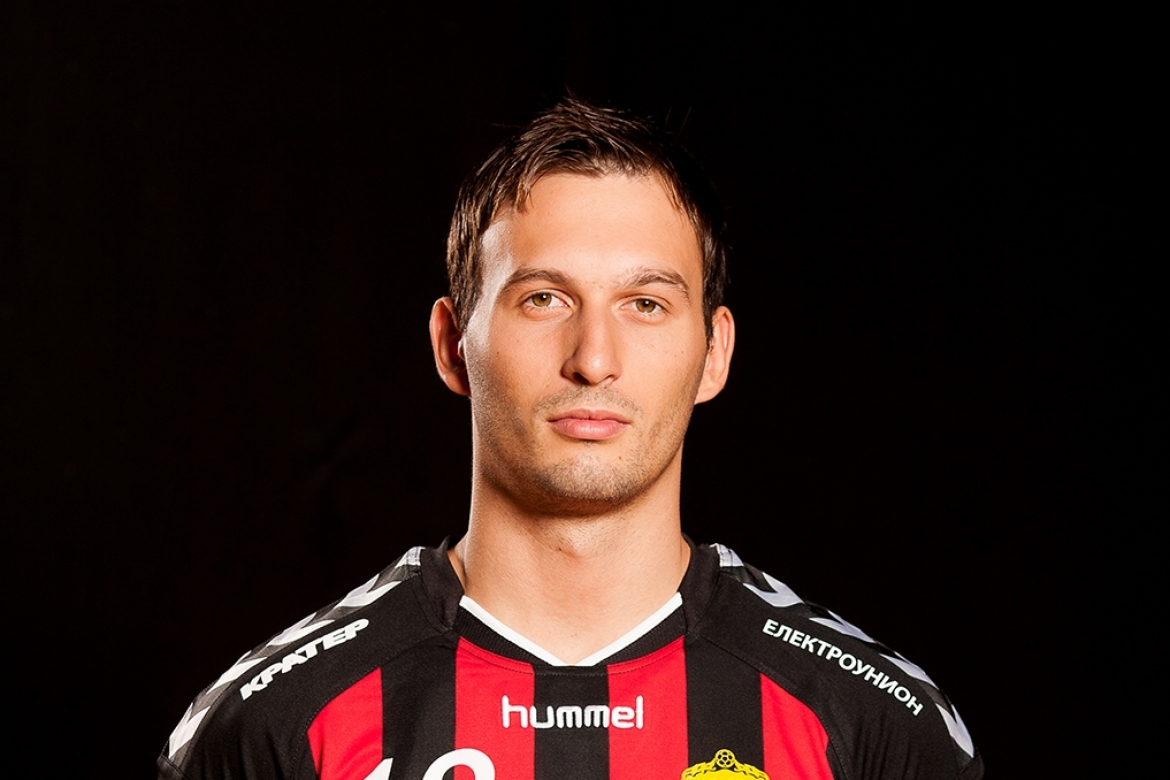 Another great SEHA GSS League's derby is ahead of us. Two time champion - Macedonian Vardar will on Tuesday, 30. September (20:15 CET) host PPD Zagreb, League's champions from 2013., in Skopje. Ahead of this SEHA GSS League's probably biggest clash we have spoken with one of Vardar's best players, Croatian national team player, middle back Igor Karačić - always dangerous and with best performance when his team needs him most.
Vardar was outstanding last year. They have managed to win SEHA GSS League in Novi Sad and reach EHF CL's quarter finals where they were knocked out of competition by German Flensburg which has later become CL's champion. Roster is this year much better, stronger and it surely puts goals on a higher level.
- In each SEHA GSS League's season Vardar has managed to qualify for F4 which proves that we are surely one of the best teams in the region. Our goal for SEHA League remains the same - we want to reach the title once again. Things where we can improve are CL and Macedonian championship. It would be nice to make one step forward in Europe's best club competition and qualify for Cologne but our goal is also to beat Metalurg in race for domestic title. Our first this season's clash in regional competition was great for us. We were better in each part of the game and I believe that with this kind of performance we have showed that we are currently best team in Macedonia.
Regional League has, so far, brought Vardar many clashes with current Belaurs champions - Brest Meshkov. Matches between these two teams are always interesting because one of Meshkov's best players is Ivan Karačić, Igor's older brother. However, current score in matches between them is 10:0 for younger brother!
-I like to play against my brother, I love to be in duel with him it always reminds me of our past, how we used to play against each other when we were younger. We've met so many times in the past few years and each time it was an interesting matchup in which I've managed to come out as a winner.
Vardar's outstanding players with strong individual qualities and their desire to win make everything look so easy. It is also hard to say who is the favorite in a match against Vardar, even if they play Europe's best teams.
- We all believe in victory in each game, I believe that is the only way to succeed in any sport. We are still learning from our coaches and using matches against clearly weaker opponents to test some new things. We are not still on our top level, it was visible in the match against Veszprem but I believe this team has potential to fight anyone. I'm sure we'll improve our game and be hundred percent ready for the fight for trophies in the end of the season.
Club's boss Sergei Samsonenko is on the other side doing everything he can to make his players feel like they are playing in one of the best European clubs. New sports hall he has built surely is a boost of confidence for his players. It is always easier to prepare and give your best on the court when you know you have someone like that right behind you.
- Our boss Sergei Samsonenko is really doing great job providing us with all these necessary conditions which will I hope in the end result with a great success. I have to say that with all these new facilities he has built I now don't see a difference between us and Europe's biggest clubs like for example Barcelona. Our new sports hall with more than 6,500 seats is amazing, it is a great feeling to play there.
And which teams does Igor Karačić see as this season's SEHA GSS League's Final Four participants?
- It is hard to predict anything, there are so many great teams in the League this season. I can say that the only two teams I see on F4 for sure are Veszprem and Vardar. Battle for the remaining two places will be led between Meshkov whish is rising from year to year, young Zagreb whose players are gaining experience and becoming a tough opponent for everyone, our city rivals Metalurg and always good Tatran from Prešov. An interesting season full of great matches is ahead of us!