Tatran on +22, Borac still without points
27.09.2014.

•

SEHA GAZPROM LEAGUE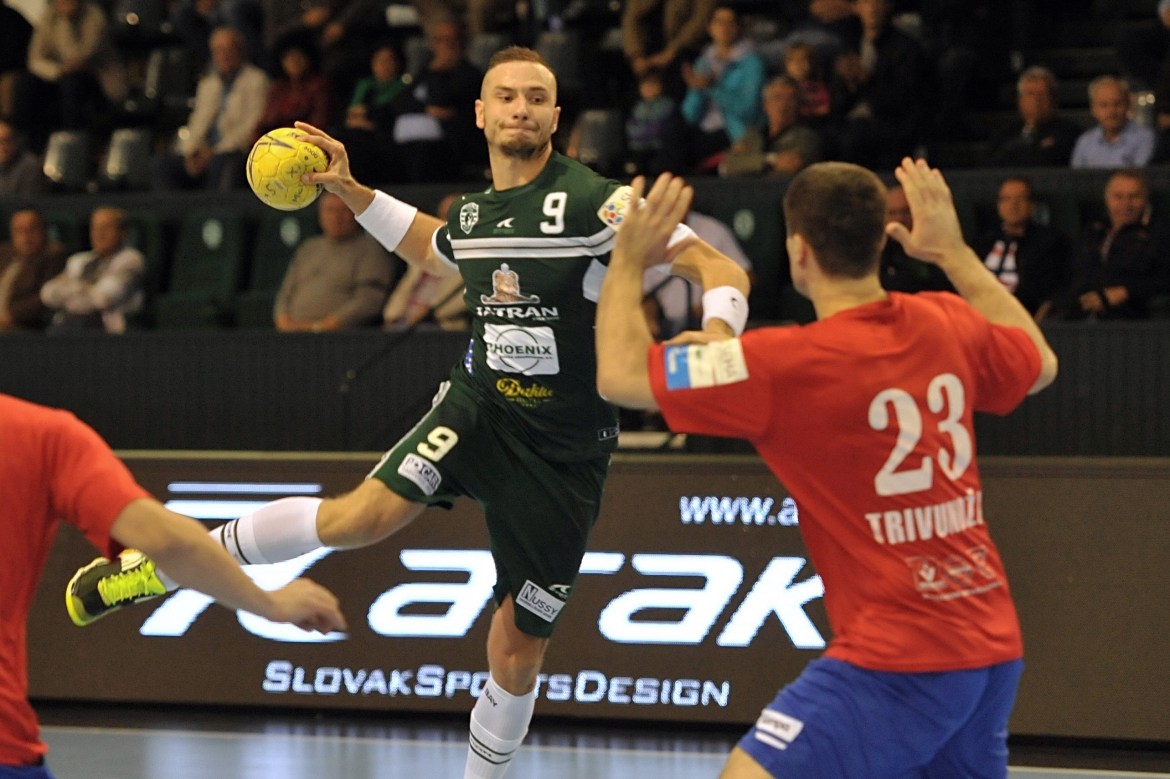 Tatran has easily managed to beat Bosnian champions Borac from Banja Luka in their this season's first clash. Last equalizer was at 4:4 in the beginning of the match and from that moment on home town guys were better in each part of handball game. Final result was, more than 'double' - 42:20.
Difference in quality was visible through the whole game. Tatran was able to score many easy goals, mainly over unstoppable Radoslav Antl with 8 goals from 8 attempts. Hrstka and Kristopans have added 5 each and goalkeepers Krupa and Kolpak have managed to save 15 shots combined. Davorin Vujović was on the other side Borac' best scorer with 5 goals.
This was Tatran's third win in a row which has, after a bad start, brought them to position number 3 on League's table right after Vardar and Veszprem. Borac has on the other side once again failed, this was their fifth loss from five matches which puts them on League table's bottom.
In the next round Tatran will travel to Slavonia to play NEXE and Borac will on side look for first points in a match against Serbian champions Vojvodina at home, in Borik sports hall.
Peter David, Tatran's coach:
- This was not supposed to be such an easy match, it was through the whole game visible that Borac are missing some of their most important players. I happy because my team has today played a good match, they've done everything as we've agreed before the match. I am also satisfied because of young players showing what they can too. We've confirmed favorite role and 3 points are staying in Prešov.
Dainis Kristopans, Tatran's player:
- We were following directions from our coach and played really well today. I am glad that all players had a chance to play today and we brought this match to final win.
Igor Rađenović, Borac' coach:
- It was really visible that we are currently missing some of our most important players and it was, today, only good enough to keep up with Tatran for 15 minutes. We've on the other side had a good chance to rotate our players and give everyone a chance. Congratulations to Tatran! I wish them luck in future!
Davorin Vujović, Borac' player:
- Tatran were really good today and they've deservedly won with such a high goal difference. Unfortunately we were not playing with our best roster today and if we did match would surely be more interesting. I wish Tatran all the best.