Veszprem Arena remains an invincible fortress
20.09.2014.

•

SEHA GAZPROM LEAGUE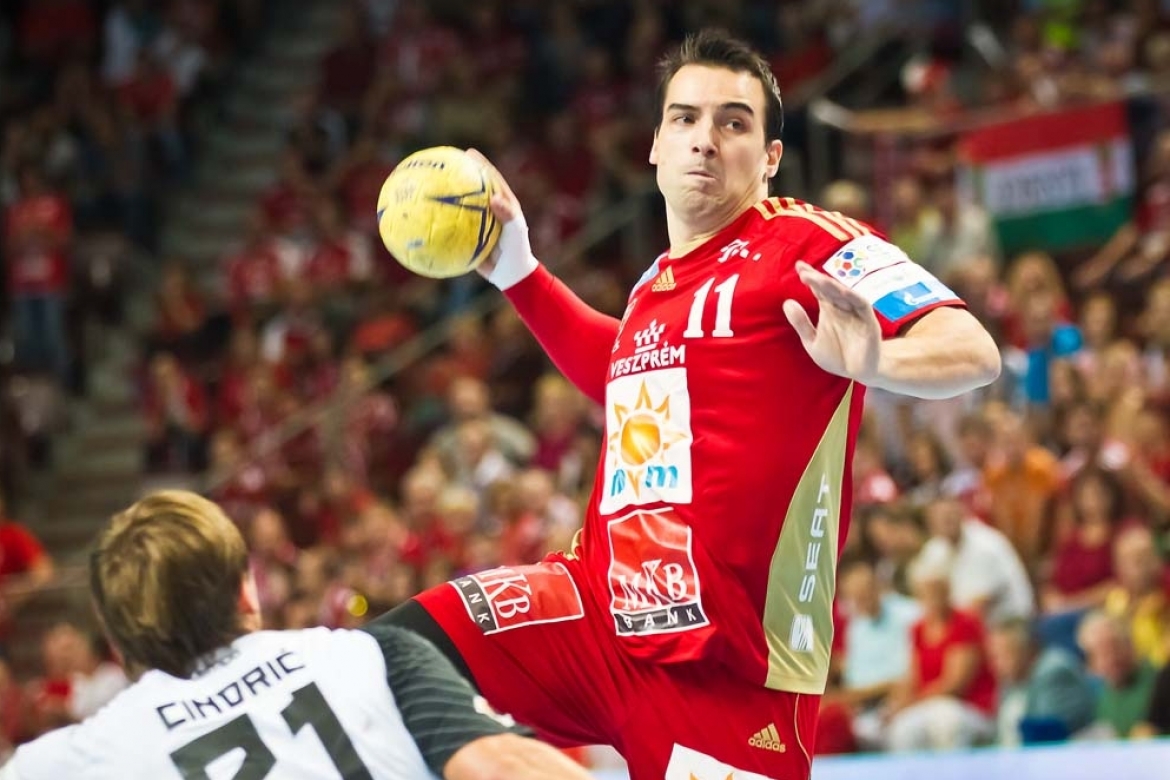 SEHA GSS League's this season's 'reinforcement' MKB MVM Veszprem has after six rounds managed to remain the only unbeaten team in the League so far managing to beat both Macedonian representatives. A few days ago they were better than Vardar with 31:23 and today they have outplayed Metalurg with 33:21 (18:10).
In their last match before CL's challenges Metalurg got a real handball lesson from multiple Hungarian champions leaving coach Červar with a lot of question marks around him before the match against PSG in Skopje. Veszprem will in CL's first round travel to Russia to play Chehovski Medvedi.
It is, however, hard to predict the result of Metalurg's match against PSG because Lino Červar has, once again, left his most important players in the stands (Darko Stanić, Naumče Mojsovski, Renato Vugrinec, Vančo Dimovski, Nikola and Velko Markoski, Ace Jonoski). It was, as expected, hard for Metalurg's youngsters to keep up against such great players like Veszprem has. Through the entire second half Veszprem's lead was double digit and after they have in one moment reached +14 it was hard for them to stay concentrated. That was Metalurg's chance to reduce their lead and finish the match with 'only' -12. It was another, almost perfect performance from MKB MVM Veszprem. Their best scorer of the match was winger Gašper Marguč with 7 goals and Luka Cindrić has on the other side scored 6 for Metalurg.
Antonio Carlos Ortega, MKB MVM Veszprem's coach:
- Our defense worked well today, we've managed to score a lot of easy goals. Metalurg didn't have a lot of their best players in roster today and if they did I have no doubt this would be a much harder match for us. We can now concentrate on EHF's CL.
Gašper Marguč, MKB MVM Veszprem's coach:
- The best thing in this game was our defense. We're getting better from match to match and that's what important is because CL is not so far away. Playing at such a high level really makes me happy.
Lino Červar, Metalurg's coach:
- First of all congratulations to Veszprém on their performance. Result says everything, they've played better during the whole game in defense as well as in attack. Today we've had a lot of problems with their 6-0 defense and our performance in attack was not good enough either. Our youngsters've played better in the second half but it was not enough.
Filip Taleski, Metalurg's player:
- I congratulate to Veszprém! I think they have a great chance to reach CL's Final Four, they were just too strong for us. We must work a lot to reach their level.