First SEHA GSS win for Radnički
18.09.2014.

•

SEHA GAZPROM LEAGUE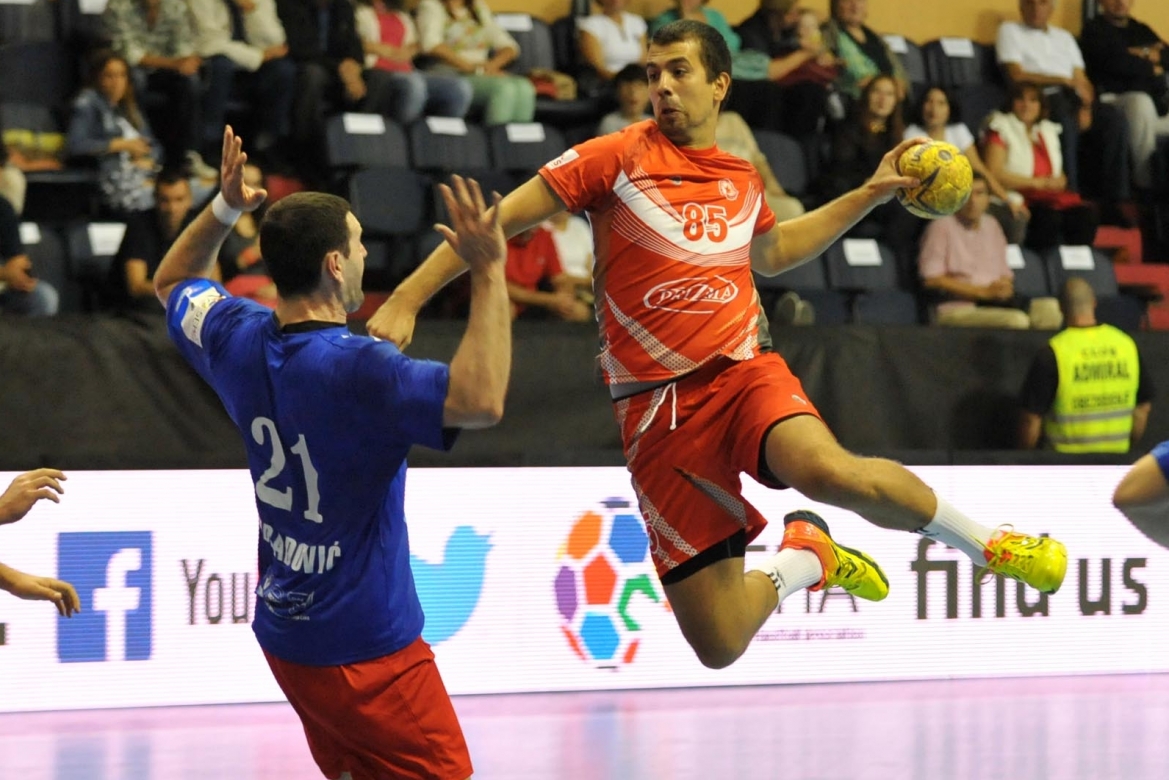 Two teams which have not opened a new SEHA GSS League's season in a best way have today met in Kragujevac. Borac with a little bit more experience, Radnički as a host with one point already won from a clash against Vojvodina and a big wish for a first SEHA GSS win in their history.
Borac has managed to open a match in a better way but shortly after that hosts have woken up and started controlling the match. In the middle of the first half they have enlarged the goal gap to +4 (10:6) and have managed to keep it until the end of first 30 minutes, especially due to Nemanja Grbović' great performance. Guest team's defense was not strong and concentrated enough and that was coach Rađenović' biggest problem on half-time.
Rađenović' half-time speech was obviously useful for Borac' player as they have managed to catch hosts on 23:22. Team from Kragujevac has then once again swinged into a higher 'gear' and went on new +3. Guest team's bench was simply not strong enough to once again attack the home team and the winner was from that moment on obvious. Final score was 29:27. Nemanja Grbović scored 7 for the team from Kragujevac. Đukić was on the other side Borac' best scorer, also with 7 goals.
Nedeljko Vučković, Radnički' coach:
- We've today played a well match against a team which was in Brest against Meshkov close to a big surprise. This was in my opinion a deserved win for us and now we have to keep on with our work and preparations. Our goal is to reduce the gap better teams have made in first few rounds.
Igor Rađenović, Borac' coach:
- For the beginning I'd like to congratulate Radnički on a very good performance today. We were preparing for their defense but unfortunately it was not visible on the court today. We were looking too much for '1 on 1' solutions in attack and I have to say that the final result is not so bad for us when we look back on our performance today.
Aleksandar Bosić, Radnički' player:
- I am satisfied with our first SEHA GSS win, we've played exactly as we've agreed to before the match and it has brought us 3 points today. We have also had a chance to go on +5 in the first half and decide the match. We didn't but that does not concern me much, win is important.
Milan Đukić, Borac' player:
- It was nice to come back to Kragujevac but I am not satisfied with our perfomance today. We were making too many beginner's mistakes and allowed Radnički to make series and slowly enlarge the goal gap. We did not in the end have enough strenght to catch them once again and we've lost.
Radnički will in the next round travel to Osijek to meet NEXE and Borac will host Tatran from Prešov.