Veszprem confident against Vardar
13.09.2014.

•

SEHA GAZPROM LEAGUE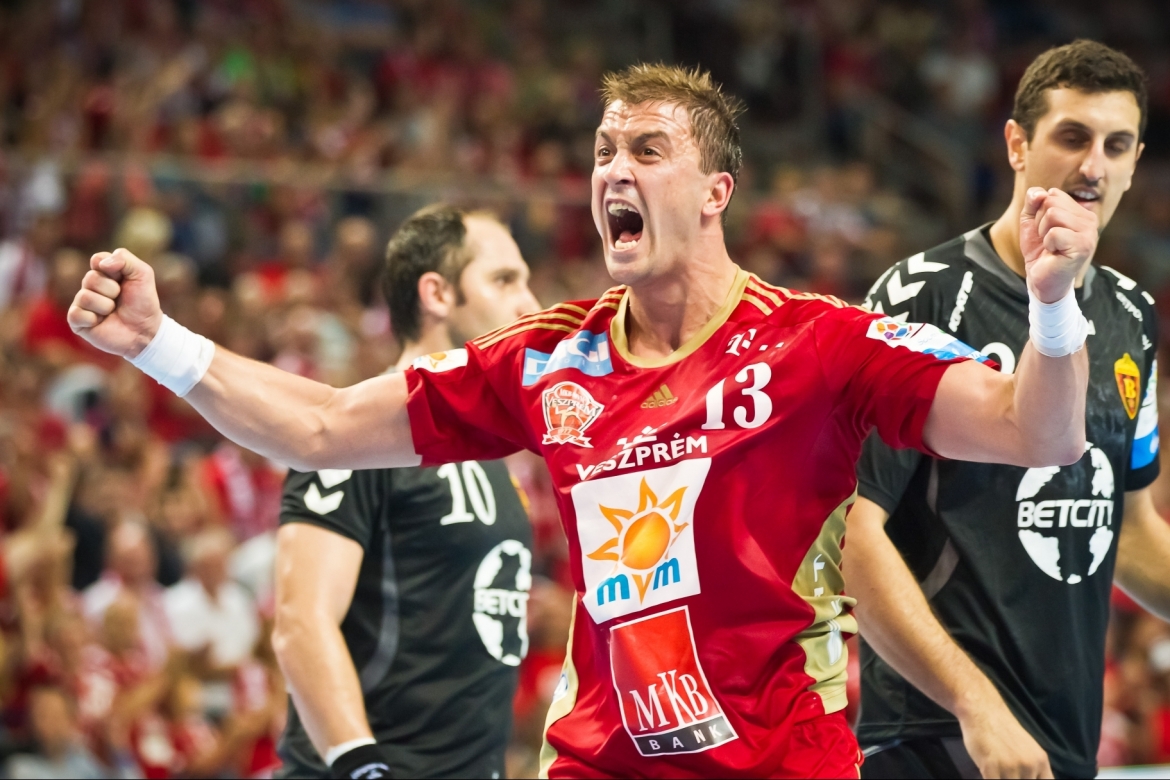 Hungarian champions MVM MKB Veszprem have proved their top class confidently beating current SEHA GSS League's champions - Macedonian Vardar with 31:23 (17:12). From the very beginning, there was no question about the match winner. Hungarians have managed to set an unbelievable rhytm which Vardar was simply not able to keep with. Sulić, Ilić and Zeitz were the best in home team's lineup in the first half leading their team to +5 on the half time.
Petar Angelov did not stand a chance against one of the best back lines in the world. Vardar's game was in the second half a bit faster and better with Pribak's entrance but they've lacked strength to fully catch hosts or even turn the match. Veszprem's longer bench has in the end managed to bring match to a 'safe' ending winning with big +8 in the end.
Ilić was the man of the match with 12 goals in the end. Mikler was also great with 12 saves. Timur Dibirov has on the other side managed to score 5 for Vardar, Brumen and Toskić have added 4 each.
Veszprem will in the next round host NEXE and interesting thing is that Vardar will also play NEX in their next SEHA GSS league's appearance, only a few days after Hungarian champions.
Antonio Carlos Ortega, MKB-MVM Veszprem's coach::
- We've played well, especially in offense and in defense we still have to improve. We also need a bit more time for our players to become a true part of our team. We will have to play even better than this to reach our goal and I believe we can do it.
Gašper Marguč, MKB-MVM Veszprem's player::
- We were much better in the beginning and in the end of the match, we were able to get a lot of easy goals. We were better today in every aspect of the game and Momir Ilić has led us towards the victory.
Raul Gonzalez, Vardar's coach:
- Congratulations to the Veszprém they've played very well, in both attack and defense. It is only a start of the season and I expect us to get better and better. Only in the last 15 minutes of the match we were playing on a required level for a match like this and it is not enough if you want to catch Veszprem.
Alex Dujshebaev, Vardar's player::
- First of all congratulations to Veszprém. They are a very good team and they've deserved to win. We've improved in the second half but in the end we've ran out of 'gas'. Again, well deserved win for Veszprem.