Metalurg looking for new points with younger players
12.09.2014.

•

SEHA GAZPROM LEAGUE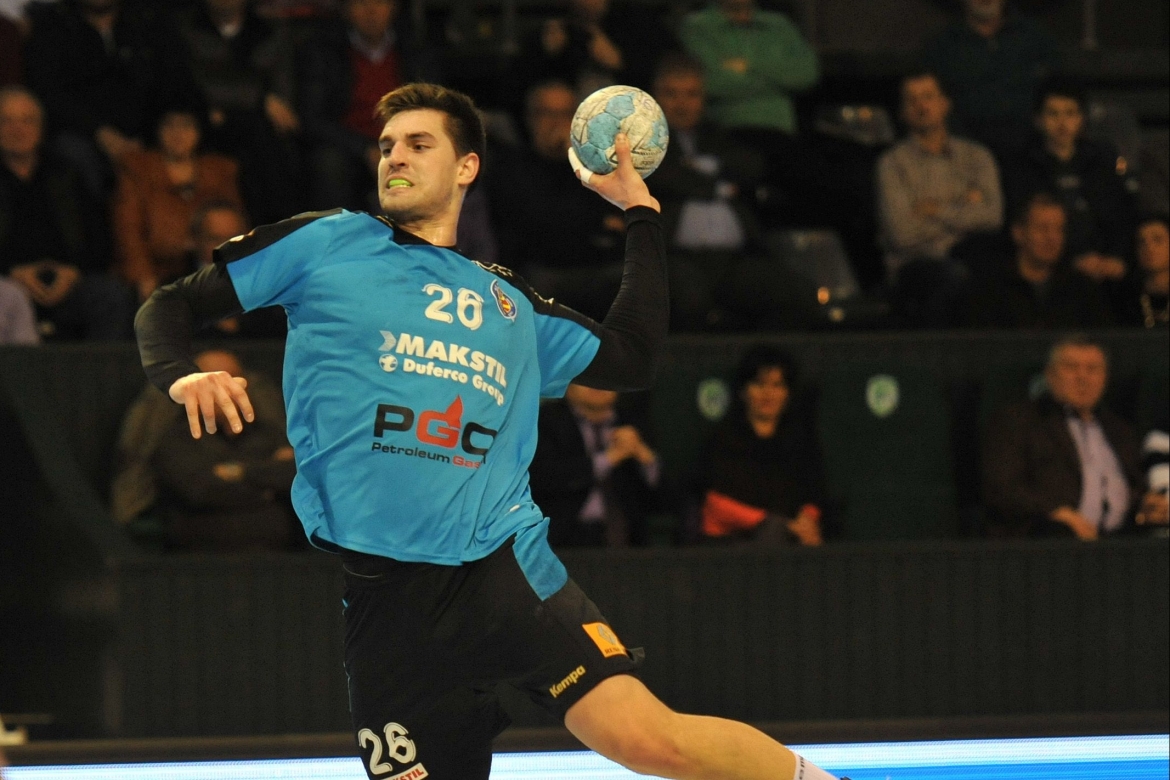 Lino Červar, Metalurg's coach has decided, for the match against Radnički on Saturday (20:15 CET), to give younger players a chance to show what they know. Metalurg will surely use matches like this to slowly rejuvenate their team and prepare it for future.
This will also be a chance for Metalurg to prepare for hard upcoming matches, in SEHA GSS League against MKB MVM Veszprem and in EHF's CL against PSG.
Marko Neloski, Filip Taleski and Žarko Peševski are returning to the squad. Renato Vugrinec will on the other hand skip the match due to an ankle injury, just like Darko Stanić who might leave the club. Defense specialist Aco Jonovski is also injured as well as Velko Markoski
This will, on the other hand, be the second match for Radnički in the League and the first one 'away' after reaching a tie at home in the first round against Vojvodina. Interesting about this clash is the fact that Ivan Šmigić, who has in the past won many Macedonian titles with Metalurg, will now play against them, in Radnički's jersey.
Lino Červar, Metalurg's coach:
- We will tomorrow play a team we must not underestimate. You have to be 100 percent ready for each match in SEHA GSS League if you want to win it. This will also be a good way for us to prepare for upcoming clashes against Veszprem and PSG. We will once again do everything to give our younger players a chance to play, especially Neloski, Taleski and Peševski. If we want our young players to lead the club in a few years we have to start providing them with opportunities to gain experience.
Luka Cindrić, Metalurg's player:
- I expect a tough match against Radnički but I also believe we will win it and raise self-confidence. We've really worked hard in the last few weeks and we can't wait to catch the rhytm and start winning.
Aleksandar Bosić, Radnički's player
- We will do our best to present good Serbian handball and even try to catch some points. We know it will be hard, Metalurg will be motivated due to their recent loss to Vardar but I believe that if we manage to make pressure from the beginning we might catch a good result. Defense will be the key, it would be great to keep them on smaller amount of goals. We must also not allow their fast wingers to run the court so easily. Their goalkeeper Miroslav Kocić is on top of all that in good form which will make the match even harder for us but we will not raise the 'white flag' until the final whistle.
Nedeljko Vučković, Radnički's coach:
- They are a great, quality team. We'll try to play the best we can but even if we manage to do it, it will be hard to bring points back home. Metalurg is current Macedonian champion and we are aware that this will only be their preparation match for EHF CL's challenges ahead of them.