Crowded Borik waiting for a big favorite
04.09.2014.

•

SEHA GAZPROM LEAGUE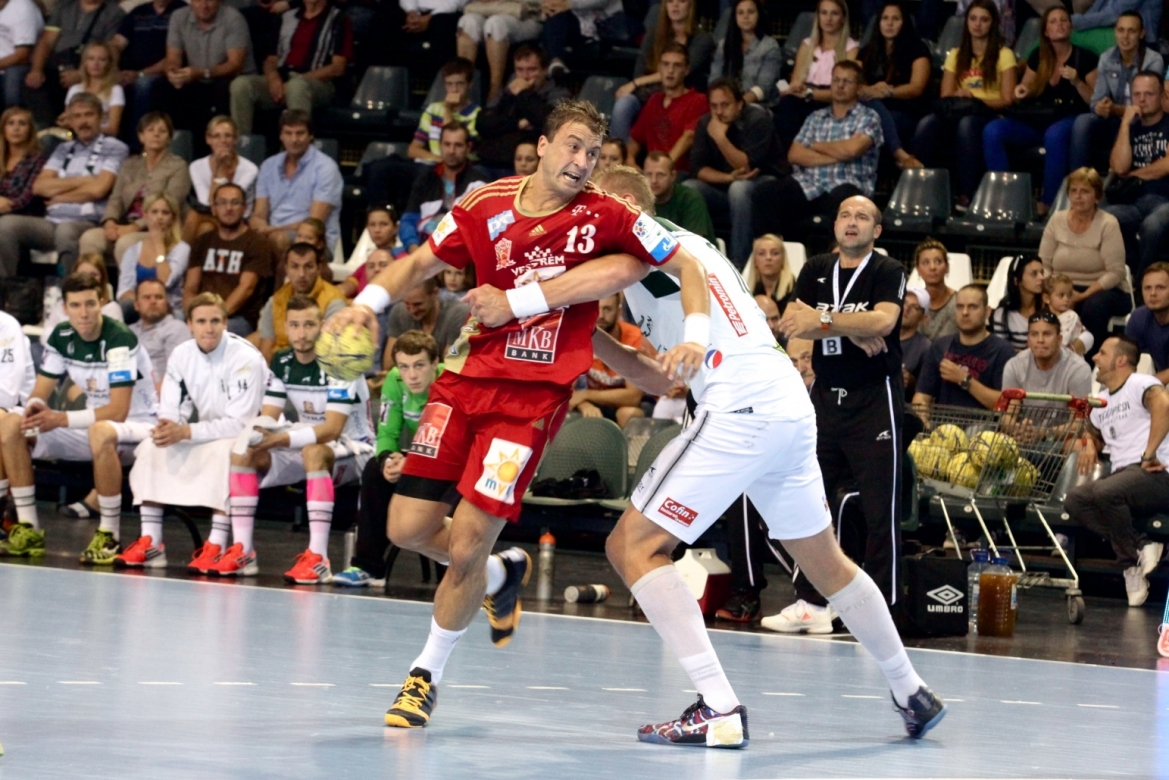 First Borac's guest this season in SEHA GSS League will be Hungarian Veszprem. This will be Veszprem's third away match after wins in Novi Sad and Prešov. Borac has on the other hand opened a match with a loss in Brest. Their good performance from that match gives hope that Borik will be full and see a good competitive match. Banja Luka surely knows what high quality handball is and they will certeainly show that tomorrow. Here are pre-match statements:
Igor Rađenović, Borac's coach:
- Veszprem has a roster full of extraordinary players and they are surely at the moment one of the best European teams. We'll try to slow them down a bit because we're aware of the fact that we can't run the court like they do. We will also miss Trkulja and Hercegovac. I believe that if we manage to play longer attacks we'll be able to create good shooting chances.
Srđan Trivundža, Borac' player:
- Veszprem is without doubt favorite in this match but I'm happy such a team will come to Banja Luka and play SEHA League. I believe that they are one of Europe's best teams and that Borik crowd will enjoy tomorrow. We'll do our best. I invite all the supporters to come, help us and watch some high quality handball.
Gasper Marguč, MKB-MVM Veszprem's right wing:
- SEHA Leauge is a tough tournament, and of course it is always hard for players to have so much travels. Our first match against Vojvodina was OK. The second match was right after the Hungarian Supercup and we were a little bit tired. I think that every team will have problem in Prešov, if they want to get the victory. We do not know much about Borac, we've seen how they have played in Brest and I believe it won't be an easy win but of course, we expect victory in Bosnia.
Antonio Carlos Ortega, MKB-MVM Veszprém's coach:
- SEHA GSS League seems to be harder than Hungarian Championship mainly because of away matches and long journies.We do our best to prepare well and always play better and better. We do not have much information about Borac. I know some of their players from Spanish League, I know that they are good in defense and I'll do my best to prepare the team in the best possible way. We want to win on Friday.