MKB-MVM Veszprem for even better SEHA GSS League
29.06.2014.

•

SEHA GAZPROM LEAGUE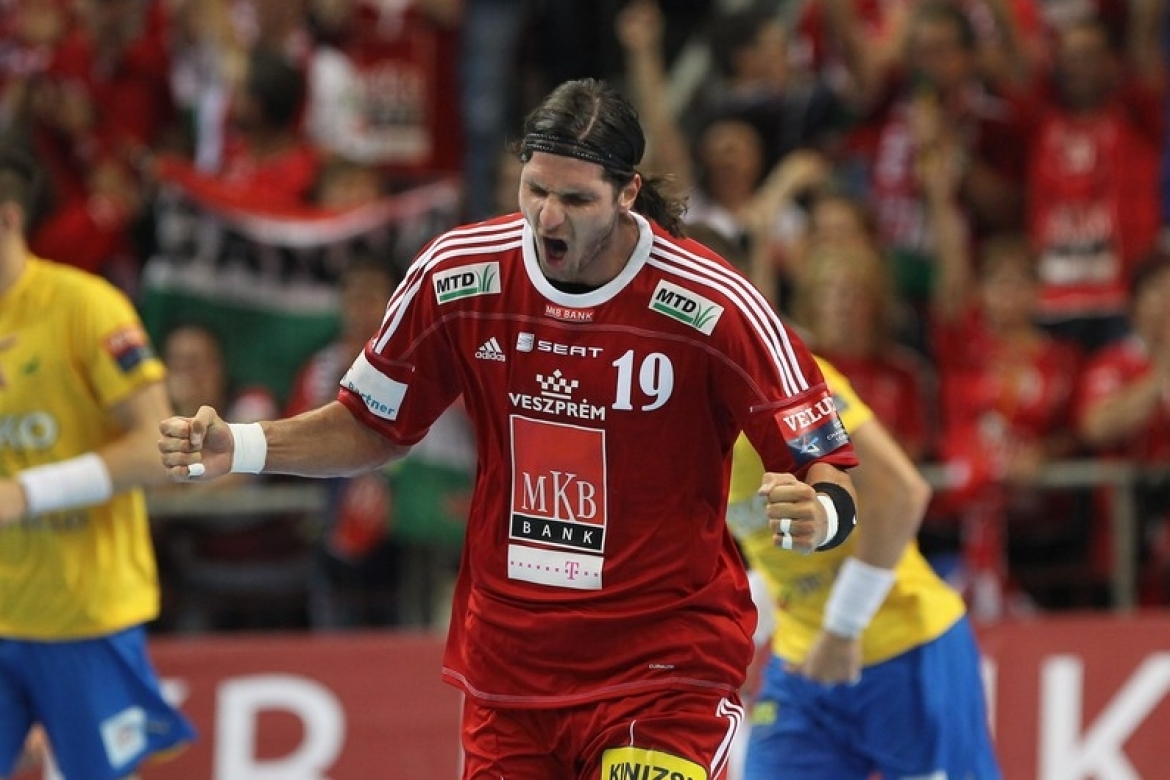 One of the best European clubs in last 20 years , MKB-MVM Veszprem is SEHA GSS League's new member. In its fourth season SEHA will for the first time have one club from Hungary in the competition.
By Metalurg, Vardar, CO Zagreb, Tatran, Meshkov and Vojvodina, Veszprem is SEHA's seventh club in EHF's CL for the next season. Even better is that at least five of them will reach the group phase! It says enough about League's quality in which Veszprem will, with their great roster, take the leading role.
Veszprem's coach Antonio Carlos Ortega, was an amazing player playing for Barcelona in 'golden times' of Valero Rivera. Hungarian champion has one of the best crowds in the world which is one of the main reasons for their huge achievements in home matches.
Team's No. 1 star is Hungarian best player Laszlo Nagy. Roster around him is rising from year to year and they surely pretend to take the European crown in years ahead of us. By him, Veszprem also has Spanish trio Chema Rodriguez, Carlos Ruesga and Christian Ugalde, Croats Mirko Alilović and Renato Sulić, CL's last season's best scorer, Serbian NT player Momir Ilić, one of the best Bosnian handballers Mirsad Terzić and Hungarians of course, Nandor Fazekas, Gergo Ivancsik, Peter Gulyas as well as CL's best defense-man Timusin Szuch. Reinforcements for the upcoming season are Celje's Mate Lekai and Gašper Marguč, Kiel's Christian Zeitz and Szeged's goalkeeper Roland Mikler, Hungarian No.1. Aron Palmarsson, current Kiel's star will also come to the town near Balaton next season which clearly shows their ambitions.
They are a really strong team which will help SEHA GSS League raise its quality. SEHA will, on the other side, help them keep the schedule hard and team fully prepared through the season which can be very important in the end when champions are decided.
We also have no doubts Veszprem Arena will enjoy SEHA GSS great handball!
MKB-MVM Veszprem
- 22 Hungarian League titles
- 23 Hungarian Cup titles
- EHF CL's finalist in 2002 (against Magdeburg)
- EHF CL's FF participant in 2014 (fourth place)
- tirple CL semi-finalist (2003, 2006, 2014)
- 4 time EHF's Cup finalist ('93 OM Vitrolles, '97 Elgorriaga)
- 2 time EHF Cup champion (Milbertshofen '92, RN Lowen '08).