Gazprom South Stream in front of SPENS hall
06.04.2014.

•

SEHA GAZPROM LEAGUE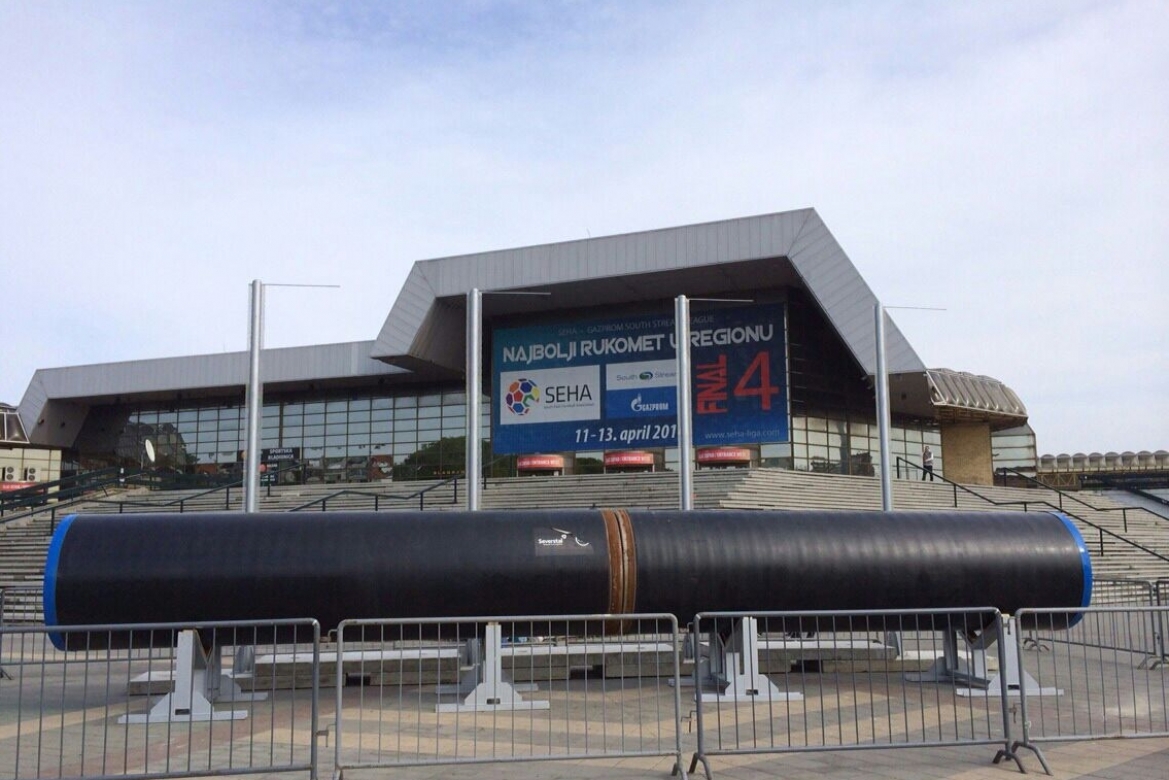 Four more days are left until SEHA GSS League's final tournament in Novi Sad. Preparations for SPENS to catch the highest possible level look are underway. On its entrance, great poster clearly states the reason of its new activation, F4 tournament with CO Zagreb, Vardar, Tatran and Meshkov as actors in main roles.
In front of the hall people can see something you definitely can not see everyday in your neighbourhood. Gazprom South Stream has decided to bring its huge pipes to the heart of Novi Sad from their construction site in Serbia - Sajkas plateau. But those are not just pipes. Those pipes are 6 meters long and 3,5 tons heavy. Each! They have advertising materials for League's main sponsor printed on them. Pipes have diameter of 1420 mm. Unusual advertisement was brought on steel cranes and it took workers more than 3 hours to put it all together. It will, without doubt, be a perfect place to take a photo as a memory on Novi Sad' spectacle in League's third season.
Take a look at the photo gallery...