F4 SPECIAL - CO Zagreb - SEHA League's defending champion
03.04.2014.

•

SEHA GAZPROM LEAGUE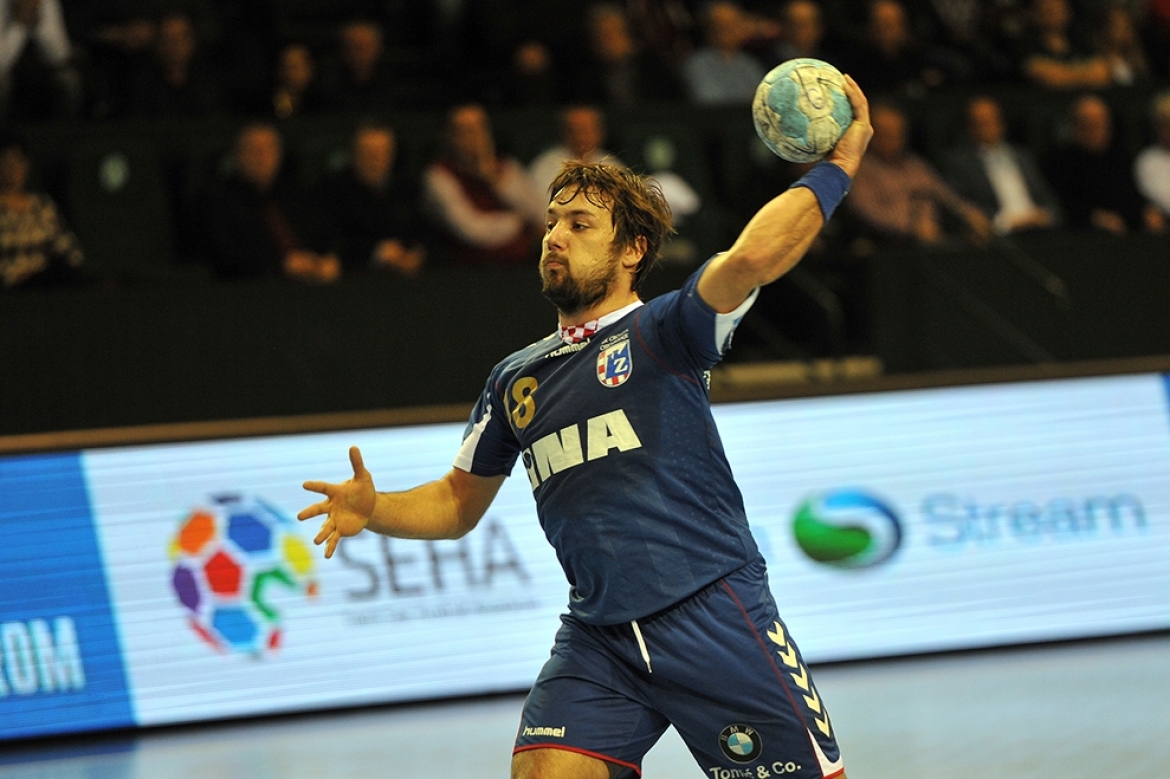 Three seasons, three Final Fours. They will this year try to defend last season's title from Skopje when they were better than Meshkov in semi-final and Vardar in final match.
CO Zagreb was first in the regular part of the first season with 53 points which will remain league's record. They were then F4 hosts but lost to Vardar in semi-final and were better than Slovak Tatran in third-place match. Last year they were fourth in the regular part of the season with 35 points and champions in the end, this year second with 40 points.
Zagreb has been dominating Croatian handball for years. In 23 seasons they were champions amazing 23 times, constantly playing the Champions League in which they this season did not manage to qualify for the Last 16.
Boris Dvoršek became coach after Croatian NT coach Slavko Goluža and has taken them to cahmpion title. This season he wants to repeat the same success with a team full of Croatian junior NT players. Croatian handball, by that, has the best NT results in past years which only confirms Zagreb's role in the whole story.
Star of the team is Zlatko Horvat, Croatian best player on EC in Denmark 2014. Goalkeeping duo is Filip Ivić - Ivan Stevanović. Main shooters are perspective Stipe Mandalinić left and Luka Stepančić right. Valčić brothers are leading the game, Josip in attack, Tonči in defense.
Zagreb is a champion but not this season's favorite. They were not favorites last year either...
For SEHA GSS website exclusive, CO Zagreb's captain and Croatian national team player - Zlatko Horvat.
SEHA GSS: What do you think about SEHA GSS League's season 2013/14 compared with earlier seasons?
ZH- Every year the league is getting better and better. This season SEHA GSS league was even better than the Champions league in some segments. Knowing now that the Slovenians are joining us from the next season makes this league even more attractive and its quality even higher. I already look forward to what is expecting us next season.
SEHA GSS: What do you think of your semi-final opponent?
ZH - Vardar is a dangerous opponent. We've defeated them in Zagreb by one goal and they defeated us in Skopje by difference of nine goals. They are clear favorites but that was the case last year too and we all know how that ended up. Anyhow, it will be another great match between two of the best SEHA League's teams in my opinion.
SEHA GSS: Which team do you see as main favorite for the title?
ZH - Vardar is favorite number one for sure. I think they have the best squad and enough experience to win this competition. Tatran, Brest and ourselves are a bit behind the Macedonians but that doesn't have to mean anything. Unlike the rest three teams Vardar is still dreaming of CL's Final Four and who can tell how they will sort their priorities. I am sure that the F4 tournament in Novi Sad will be memorable.