F4 NOVI SAD SPECIAL 7M Ivan Pesic (Meshkov Brest)
02.04.2014.

•

SEHA GAZPROM LEAGUE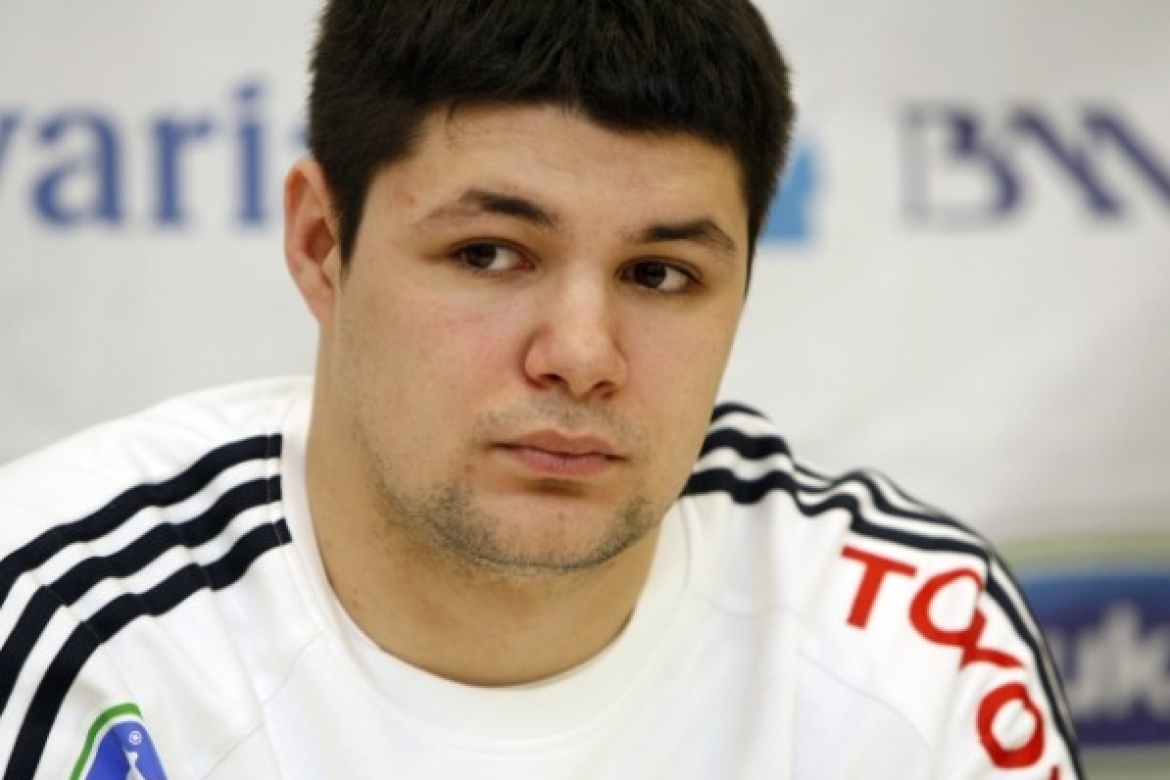 On Monday, 17th of March, Ivan Pesic celebrated his 25th birthday. Croatian goalkeeper and occasional national team player was a great signing for Belarus Meshkov.
1M: You have only 25 years but Meshkov is your 6th club during career. You are a true visitant?
- Well, it is true. I started playing handball in Senj, after which I went to a nearest member of Croatian first division Zamet from Rijeka. In Senj and Rijeka it was very well. After that, when I was member of the youth Croatian team, I went to Hungary to Veszprem. It was good there until the accident when I lost my kidney. So, I didn't play more than one year. I came back to Croatia, to CO Zagreb, but I was not satisfied, mainly because of the time I was getting in play, so I signed for Slovenian team Maribor, where I played more than in Zagreb. Good performances there have brought me to Meshkov before the beginning of the season.
2M: Is Meshkov one more step in your career?
. Definitely! Maybe this wasn't my highlight, but I came to a very ambitious club with very good organization. I think that European handball will still hear much about Meshkov.
3M: Could you describe situation in Belarus handball after Dinamo Minsk's bankruptcy?
- Well it is good for my club, but definitely very bad for situation in Belarus handball. Dinamo was champion, team from the Champions League, so definitely situation is not good when something like that happens. But our trip to trophy in national championship is now much easier. We are main favorites for the top. More and more handball supporters watch our matches in SEHA GSS League and I find it really good. I must also say I feel sorry for Dinamo's fate.
4M: Meshkov is only Belarus team in SEHA GSS League. Your main problem are long journeys?
- That is killing us! The nearest airport is five hours from Brest, in Minsk. So could you imagine when we play our match in Osijek or Novi Sad, we have to fly for few hours from Belgrade or Zagreb and after that travel from Minsk to Brest . None of our trips lasts less than 10 hours.
5 M: There are six Croats in Meshkov plus head coach Babic and his assistant who are also from Croatia. Nine players are from the area of former Yugoslavia. Is there difference between domestic and foreign players?
- Of course there is a little difference in mentality, but I do not see that fans or people in the club make difference between us and Belarus players. We are all good friends. In the team we have good atmosphere. During the last few weeks four players from Dinamo Minsk arrived in our club. They are all good guys and we've quickly accepted these new players.
6M: With these four new players Meshkov is maybe the main favorite on SEHA League's Final Four tournament in Novi Sad?
- I don't think so. For me, main favorite is Vardar. But we can hope that we can catch trophy. With four more players we are surely a better team and we do not need to have fear from Tatran.
7M: Can you prove yourself from Meshkov as a good choice for Croatian national team?
- I was candidate for the Croatian national team back when I was in Maribor. Meshkov is team at a higher level, so I hope I can catch that invitation once again. If you add the fact that we'll play CL next year…