Meshkov will play against Partizan and think of Tatran
17.03.2014.

•

SEHA GAZPROM LEAGUE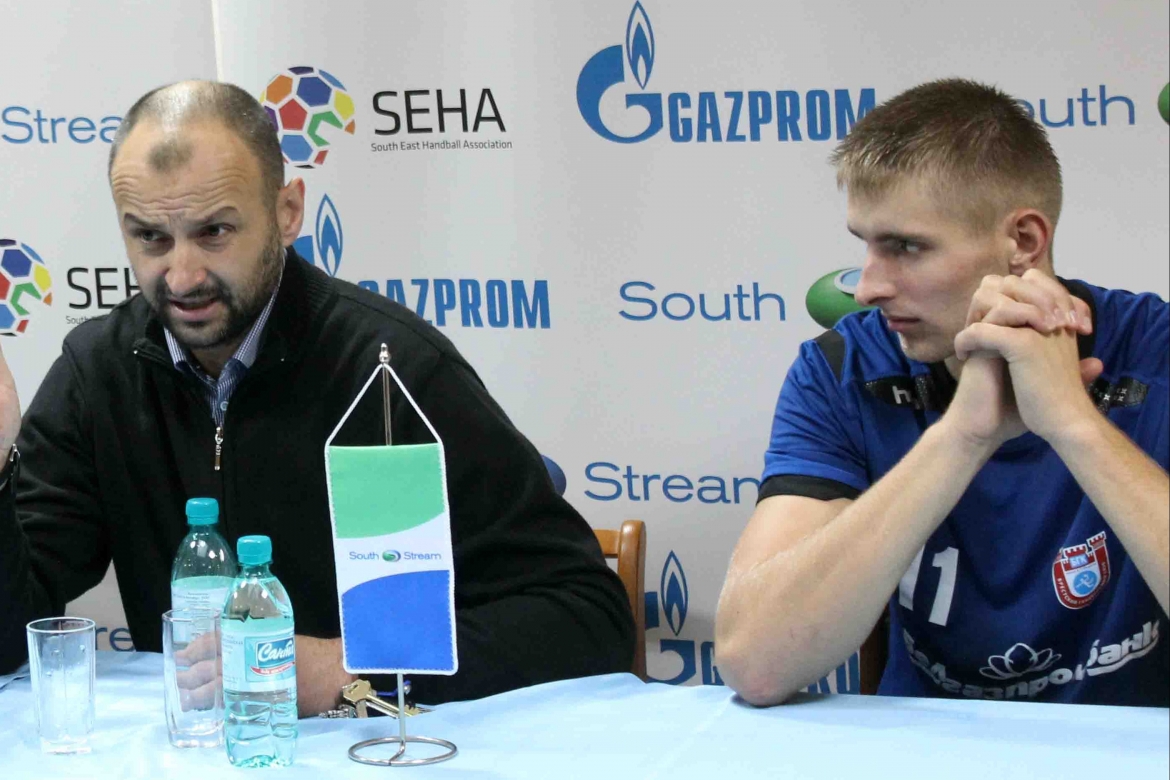 Belarus team Meshkov Brest has in their second season in the league managed to qualify again for the final tournament. Last year they were first, but lost to CO Zagreb in semi-finals. Now the battle for the title begins from fourth place. Serbian vice-champion Partizan came to Brest without any motive than to proof their quality.
Match with Partizan will for Meshkov be start of preparations for the final tournament and Partizan can hope for a win despite of the fact they'll finish last.
Zeljko Babic, Meshkov's coach:
- Despite of the fact we've already done our 'home-work' and qualified for Final four tournament. We are from tomorrow staring our preparations for those matches. We'll try some combinations for Novi sad too tomorrow.
Dmitry Kamyshik, Meshkov's player:
- We're playing the last match in SEHA GSS league in front of home supporters, so we have obligation not to disappoint them and to play nice handball. Will play to win.
Aleksandar Brkovic, Partizan's, coach:
- This will be our last match this season in the league. We're playing against a team which is Final 4 participant and that says a lot about their quality. We'll do our best to show to Brest Meshkov's fans what we really know and to fight for the victory through all 60 minutes.
Milos Kostadinovic, Partizan's player:
- I know what we can expect in Brest, I've played there. I also know we will not surrender immediately. We'll fight, there are two rounds until the end and we want to improve the impression by getting more points.