NEXE takes three new great points against another Macedonian giant
01.03.2014.

•

SEHA GAZPROM LEAGUE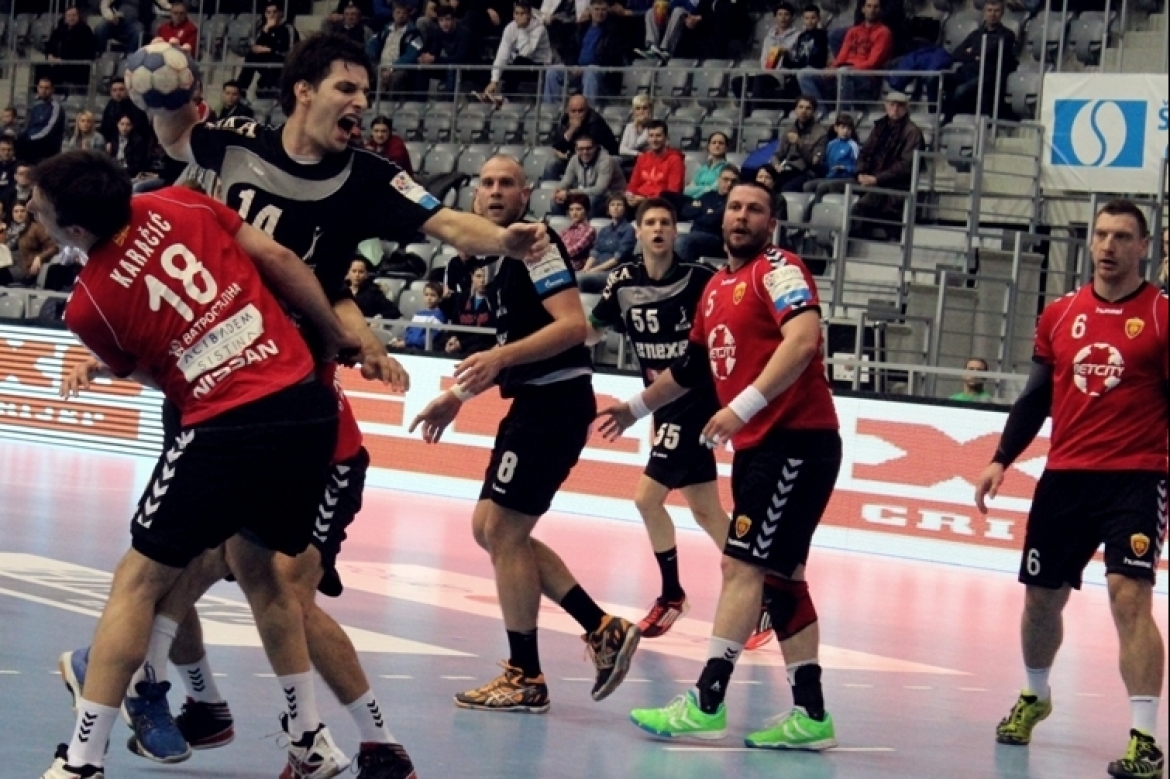 Croatian vice champions has managed to make another big surprise. Only two days after they were better than Metalurg, they have managed to beat another great Macedonian club, Vardar 32:25 (16:13). Spectators were in Gradski vrt hall watching Zdenko Kordi and NEXE holding a little handball school lesson to their guests from Macedonian capital. NEXE was playing without four players (Sakic, Vujic, Nuic and Tomic). On the other side Vardar's coach Raul Gonzales could not count on Petric, Rastvorcev and Chipurin. NEXE's defense was great through the whole match which has given them a chance to score some easy counter attack goals and stay on solid goal difference in almost whole second part of the game. On top of that Perica Lelic was outstanding on goal and in the end another victory over EHF CL's Last 16 team is here.
Raul Gonzales, Vardar's coach:
- I can only congratulate NEXE on a great performance here today. We are definitely in crisis now with 3 losses in a row and we need to win upcoming matches in case we want to qualify for the Final Four. We will by that have to play HSV in Champions League so we have to prepare very good for those matches.
Alem Toskic, Vardar's pivot:
I don't know what is our problem. Perhaps long journey, perhaps tough schedule, I really don't know but what I know is that we have to find a way to get out of this small crisis and start winning matches.
Marin Vegar, NEXE's left back:
- This was, along with the match against Tatran our best performance this season so far. We have today, except in front of our great crowd played in front of TV audience and everyone could see how good we are. We were really practicing hard, 'dying' on trainings but it was worth it.
Zdenko Kordi, NEXE's coach:
- After Metalurg I've said that victory over them means to us as their victory over Barcelona meant to them. I will now say that this victory means to us as Vardar's over PSG meant to them . This is a really great feeling. It is great to win such important matches and affect final positions, complicate the Final Four race although we're not in it. Congrats to all my boys, concluded Kordi.