NEXE makes a great surprise against Metalurg
27.02.2014.

•

SEHA GAZPROM LEAGUE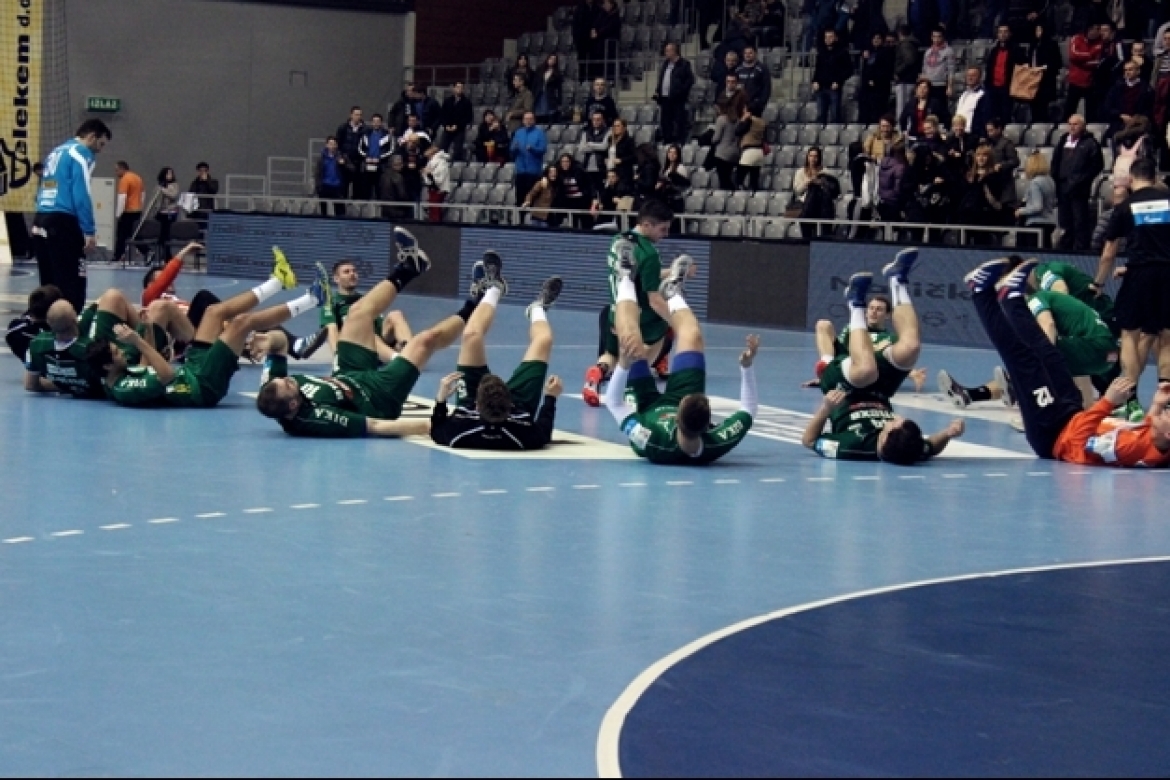 Croatian vice champion NEXE has managed to make a big surprise and beat Metalurg in Osijek 27:23 (10:12). NEXE has opened the match much better and early in the gmae had +3 goal advantage. Lino Cervar managed to wake his team up a bit by changing goalkeeper Stanic and putting Mijatovic in. After first half Metalurg had two goals advantage.
In the second half NEXE changed defense in 5-1 with Albin Eter in front. They have with it managed to make a great turn in the match making 7:0 series! Metalurg was in the end giving their best to catch hosts but they were not able due to few two minutes suspension they got (Mirkulovski, Ojleski and Stanic) and they were forced to admit defeat.
- NEXE has opened the match in a much better way but we've managed to catch them until the half-time whistle. I don't even want to comment on the second half..., concluded Metalurg's coach Lino Cervar angrily.
Goce Georgievski was also disappointed:
- Congratulations to NEXE. You could see everthing so I don't want to comment anything specific.
NEXE's coach Zdenko Kordi was very happy.
- It is always a great honor for us to win matches against EHF's CL participants. It is very important for the team, for motivation. This victory means us as much as Metalurg's win over Barcelona meant to them. There were many problems for us, we were forced to play today without many of our quality players (Tomic, Nuic, Sakic, Vuic) but we've showed what we can.
Albin Eter, one of the heroes in NEXE's team said:
- Finally we were a team. I hope that we will be able to repeat something like that on Saturday against Vardar, added Eter.