Vardar preparing for F4, Vojvodina for the national championship
24.02.2014.

•

SEHA GAZPROM LEAGUE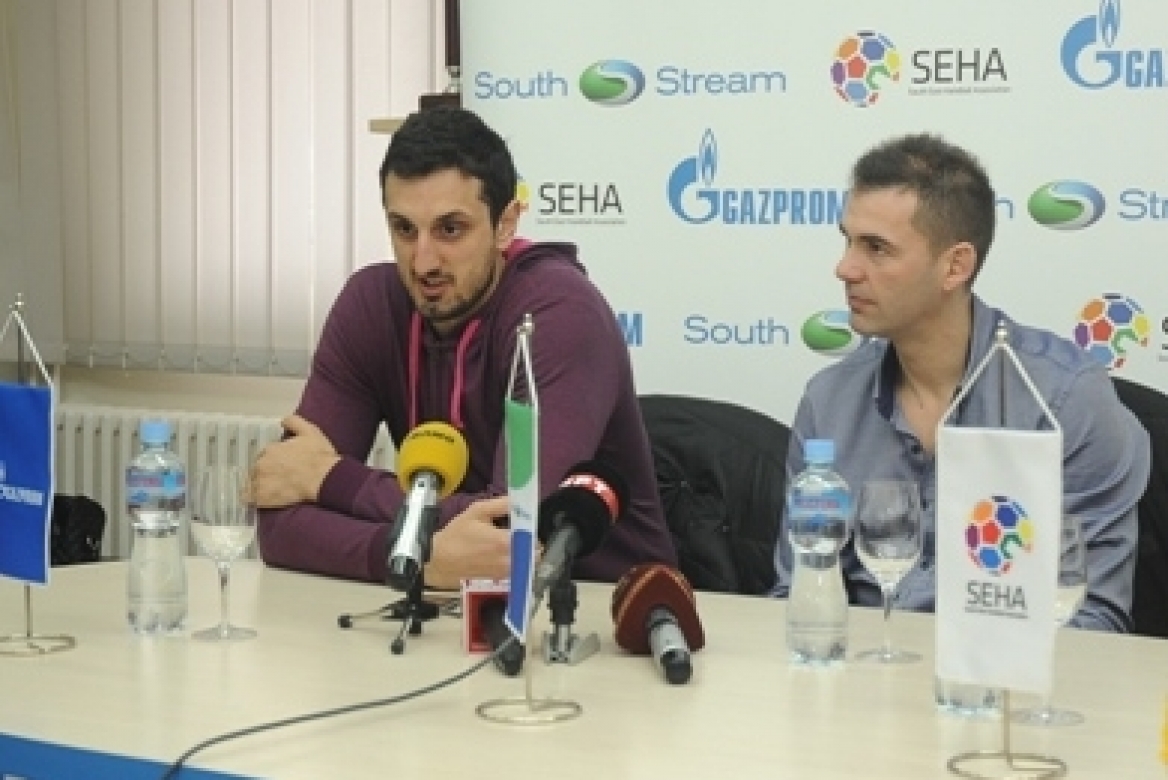 Current SEHA GSS league's vice-champion Vardar begins a series of four "easy" matches, and the first on list is Vojvodina. Macedonians will host Serbian team on Tuesday (17.45) in Skopje.

Wins in matches ahead of them would bring Vardar much closer to Final Four tournament which will be held in April and Vojvodina is on the other side focused on defending the title from their domestic championship. Although they are last year's champions, it will be hard to do it again.

Macedonian team has a great opportunity to be among top four teams but they have to play last five matches on a very high level and do everything possible to reduce mistakes. Vardar is currently placed third with one more point than Meshkov Brest and three more than their city rival Metalurg.

Due to an injury Vardar will not be able to count on their right back Vladimir Petric, who has problems with his left shoulder. It will be the biggest problem for coach Raul Gonzalez as he is on that position already missing Alex Dujshebaev.
Vardar managed to win the first match these teams have played this season in October easily, 21:30. Team from Skopje is again favorite and by that Vojvodina has three consecutive losses in the league.
Ilija Abutovic, Vardar's left back:

- Last seven days were really hard for us, physically and mentally. We have to concentrate on our defense in future. Vojvodina has a good team, plays strongly in defense but I hope we won't have problems reaching three new points.
Raul Gonzalez, Vardar's coach:
- Every game is important for us. After our triumph in Slovakia we're in much better situation, so we could play without pressure. With those points from Presov, and others I hope we'll be able to reach I'm sure Vardar will secure a place on Final Four. That's our goal and we at the moment don't care about the position and our opponent in semifinal but if we get in chance to step up on league's table we'll do everything.
Djordje Cirkovic, Vojvodina's coach:
- We have to play four hard matches in the next 10 days and Vardar is our first opponent. They are surely much better than us at the moment but we have to give our maximum to stay in the game as long as possible. I expect my players to play a good and brave match.
Steva Popov, Vojvodina's line player:
- It's a great challenge for us to play against the team which has qualified for EHF CL's Last 16. This is a great opportunity to prepare the best way possible for the Serbian league which is our top priority. Vardar is a better team and we have to do our best to show quality. Last time we've been able to stay close to them for the first 40 minutes, now we want to be a better rival then we were last October.