BEST 7 | Quarter-finals
03.05.2023.

•

SEHA - Gazprom League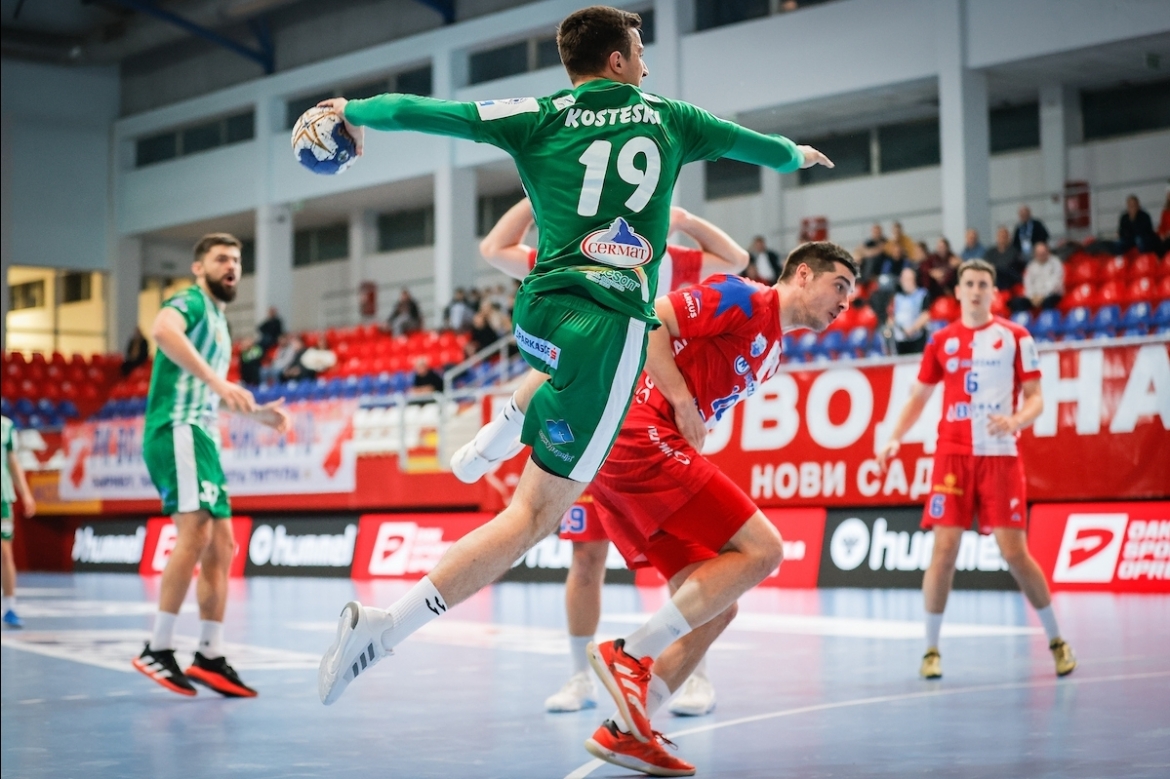 It is finally time to check our 'Best 7' list from the quarter-final matches. Let's get started and see which players especially stood out with their performances in the SEHA encounters.

Left wing – Jan Czuwara
The position on the far left is reserved for Vardar's Jan Czuwara who was shining in his team's home win over Vojvodina scoring 10 goals. In the second leg match, he added seven more goals.

Left back – Sebastian Henneberg
Left back is Eurofarm Pelister's Sebastian Henneberg who did not miss a single shot scoring one goal from the seven-meter line, nine in total. He also added three assists.

Centre back – Veljko Popovic
The centre back is Partizan's 23 years old Veljko Popovic who was shining against Telekom Veszprem with ten assists and five goals from only six attempts. In the match in Veszprem he added six.

Right back– Nikola Ivanovic
Right back – Tatran Presov' Nikola Ivanovic went off against Pelister scoring six goals, adding three assists.

Right wing – Nenad Kosteski
Pure class from Nenad Kosteski in both matches against Tatran Presov. He shined in the second leg scoring 11 from 15 attempts, to go along with four assists. A week earlier he exploded for 10 at home.

Line player – Viasheslav Kasatkin
Tatran Presov's Viacheslav Kasatkin is on the line with nine goals from only ten attempts in the match against Eurofarm away from home. In the first quarter-final match, he netted seven times.

Goalkeeper – Andrej Trnavac
Andrej Trnavac is once again between the posts in our 'Best 7'. Eight saves for him in the second-leg match against Tatran Presov including three saves from the seven-meter line. In the encounter a few days before he also had eight saves.