7m | Nikola Ivanovic: ''Teacher tricked me into starting handball by saying I'll play in Kiel one day!"
29.03.2023.

•

SEHA - Gazprom League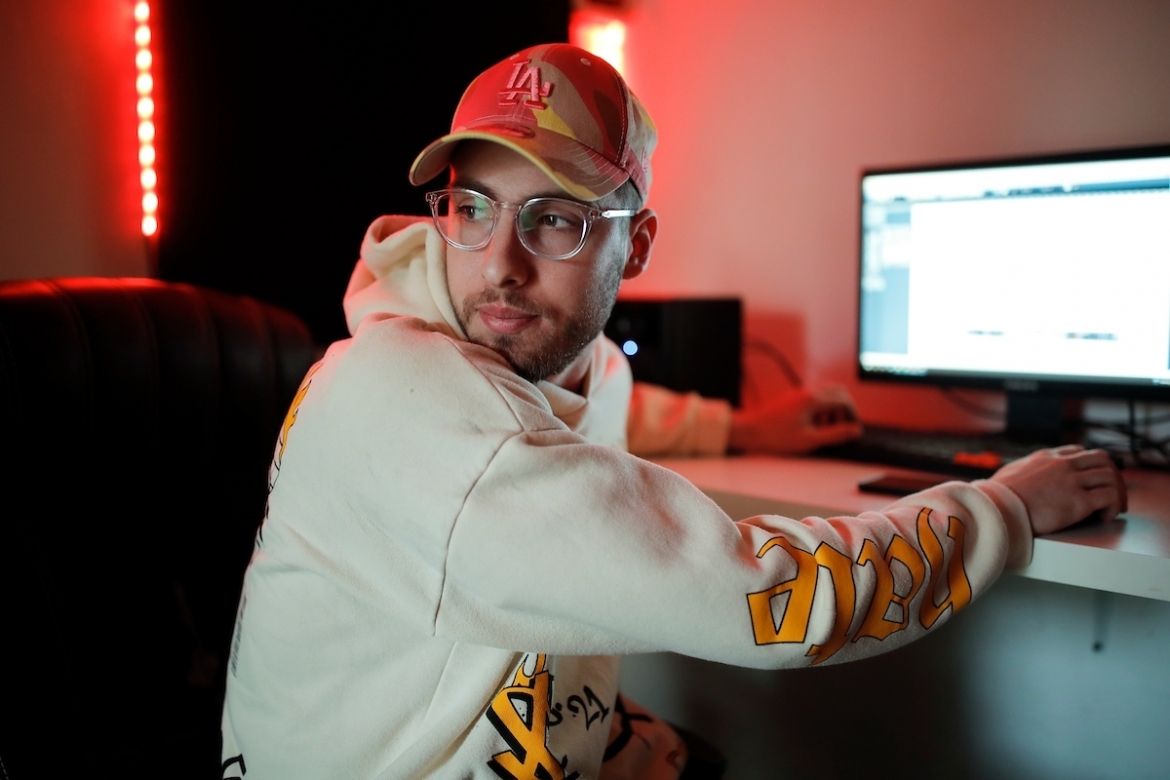 The guest of the newest edition of our 7 meters interview is the right back of Tatran Presov, Serbian international Nikola Ivanovic. With 46 goals in the EHF European League this season, Nikola has proved to be one of the key offensive assets for Marek Gernat. In addition to that, in the key match against Partizan in Belgrade, Ivanovic went off for six goals, and eight assists helping his team secure the top spot despite the one-goal loss in the end. It is, however, no coincidence to see him deliver a quality outing against the 'Black&Whites' from Belgrade.

"I used to play in Partizan, and I am well aware of what's waiting for us in Belgrade in that second leg against them. The situation we've found ourselves in at the moment is quite tough in terms of fatigue that we're dealing with, but we're giving it our best every time we're out there and the goal will be to do the same in Belgrade!", concluded Ivanovic prior to the Monday's match in the Serbian capital.

Let's however, get back in time a bit, to the start of your handball story.
I started playing handball when I was about 11 or 12 years old. It was a classic story, you know, I started playing with my friends, and ended up turning it into a profession. Actually, no. A teacher of mine is the reason why I started in the first place! Why? Well, because she lied that I'll play for Kiel one day.

At only 24 years of age, you've already tried yourself in multiple different surroundings.
Well yeah. Obviously, I started in my birthplace Subotica. At about 14 years of age, I moved to Belgrade, to play for Partizan. Later on, I did some time in Eurofarm Rabotnik, Hungarian FTC, and even Israel, and now I'm here in Presov.

How do you feel about this season's EHF European League campaign?
I feel like we did a solid job honestly. Tatran proved to be a whole new step in my career as I found myself playing against some of the best teams in Europe. I believe I did good myself. I opened the season well but then struggled a bit in the end as I was sick, but it was a good experience overall.

What about SEHA – Gazprom League?
We've delivered some quality outings in SEHA League so far this season. Obviously, it is going to be hard for us to make it to the SEHA Final 4 tournament, but we'll surely aim for that. We'll try to give our best and see what it gets us in the end, no matter whom we end up playing against in the quarter-finals. You never know what can happen.

Are there any players you're looking up to in your career?
My answer might surprise you, but the guy I look up to is actually my teammate, Djordje Golubovic. For some reason, I like his approach to the game of handball in general. I feel like he's got everything figured out, and I like it about him.

Playing the way you are in the moment, the future is looking good for you. What are the plans?
We'll see honestly, I don't really like to make a lot of plans. The general idea is to keep on playing for as long as I feel good about the game, as long as I'm happy. The only plan that I sort of have is to try and pick bigger cities for my future destinations.

Are there any plans that are not involving the 40x20 playing court?
Well yeah, I really like rap/trap music, and I'm working on a career in that as well. In that world my name is 'Maradzo', and that's definitely something I'd like to focus on going forward. It's going well so far.

Are there any other things you like to do in your free time?
I'm doing graffiti, murals, and different kinds of paintings. Other than that, I like to hang out with my friends and do regular stuff. I'm also writing a book. It's hard to explain what it is about, but let's say it's some kind of an autobiography, but done my way.

With all the interests he has, Nikola must be a big spirit in the locker room. With his performances, he has - on the other hand, proved to be a big presence on the court for Tatran Presov, and we're wishing him all the best in the future!