TATRAN PRESOV - Group of young players to watch in Presov
13.02.2023.

•

SEHA - Gazprom League
AUTHOR'S STORY: ''The time has once again come for Tatran to introduce some young talent to their first team which is now looking like a well-balanced mix of experience and talent''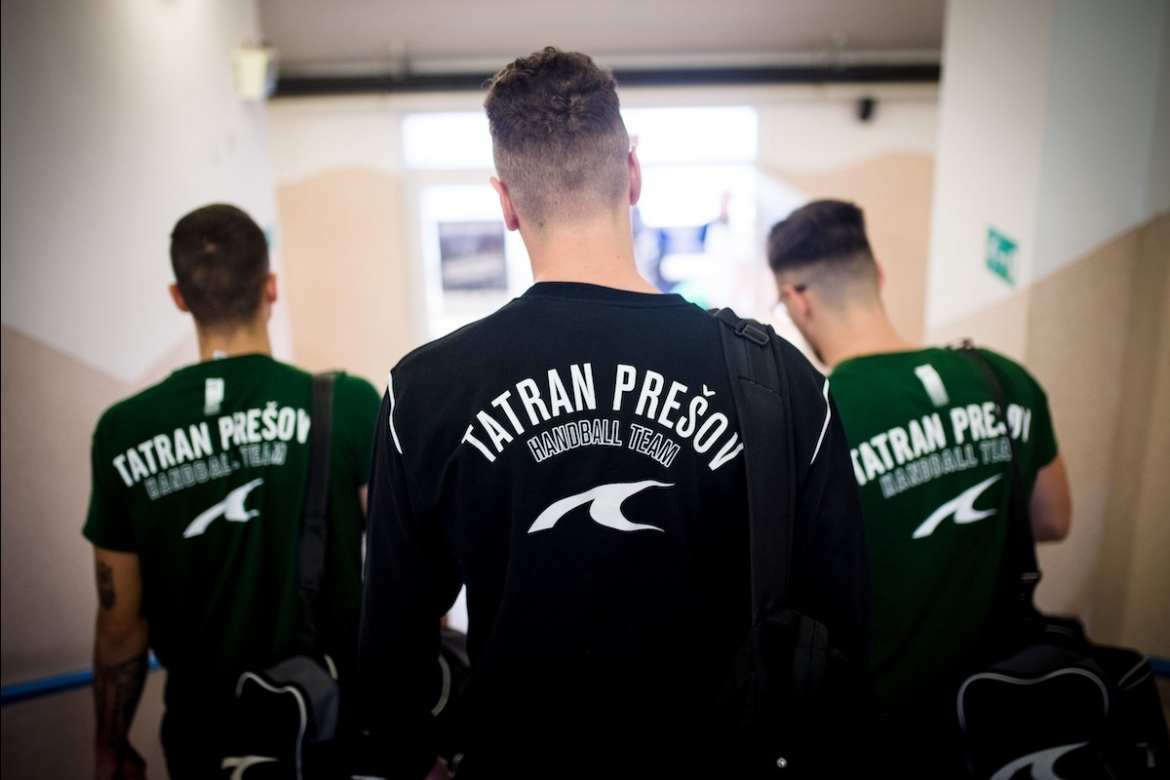 From the very start of SEHA – Gazprom League, Tatran Presov has been known to produce some great talent developing some of the players like Dainis Kristopans, Oliver Rabek, Michal Kopco, Radoslav Antl and many more. With the most recent coaching change, newly-appointed head coach Marek Gernat decided that the time has once again come for Tatran to introduce some young talent to their first team which is now looking like a well-balanced mix of experience and talent.

Today, we are going to focus on their youngsters – players that are still in the developing process and that are expected to take over going forward.
Number one name is, of course, Marco Antl. At only 19 years of age, Marco - son of Radoslav Antl, a Slovak legend of the game, has already introduced himself to all the SEHA – Gazprom League fans back in August of 2022 in Tatran's quarter-final duel against Telekom Veszprem exploding for nine goals, eight of which came from the seven-meter line as young Antl proved to be a huge problem for Veszprem's goalkeeping duo of Vladimir Cupara and Rodrigo Coralles. Despite his current injury, there is no doubt that Antl will just continue on the same path as is was before the injury.
Speaking of the wingers, Tatran is also focusing on the development of Tomas Fech (19) and Damian Mital (17). Playing in Tatran's away match against Vardar 1961 only a few days ago, Tomas Fech scored three goals while Damian Mital added two which is never an easy thing to do playing against the five-time SEHA – Gazprom League champions in front of their amazing fans.
Moving on to the back positions, Tatran has Tomas Recicar (24), Jakub Kravcak (20) and Danylo Khaian (20) leading the charge. Despite being only 24 years old, Recicar has already scored over 250 goals for Tatran winning five Slovak Championship titles and three Slovak Cup titles with the team from Presov. Young Kravcak has, on the other hand, scored 34 goals in 24 appearances last years in what was only his first season with the A-team while Danylo Khaian has yet to make an impact playing for Tatran's first team.
Finally, on the line, Tatran has young Peter Kimak – Fejko (20) who is playing his second season for Tatran after accounting for 20 appearances last years.
Apart from the mentioned group, Tatran has a lot more players who are yet to reach their peak like Nikola Ivanovic (24), Viacheslav Kasatkin (26), Sergio Lopez (26) and Lukasz Gogola (25). Goalkeepers Tilen Leben (26) and Marcos Colodeti (27) still have their best goalkeeping years ahead of them and it is really nice to watch Lukas Urban (27) playing one of the key roles for the team from Presov this season after being a part of the team for seven seasons before spending two years abroad in France and Hungary after having a special season in 2019/2020 scoring 68 goals in only 18 matches for Tatran.
Team from Presov is once again doing things the right way.