Preparation period is over, everything is set for the World Championship
10.01.2023.

•

SEHA - Gazprom League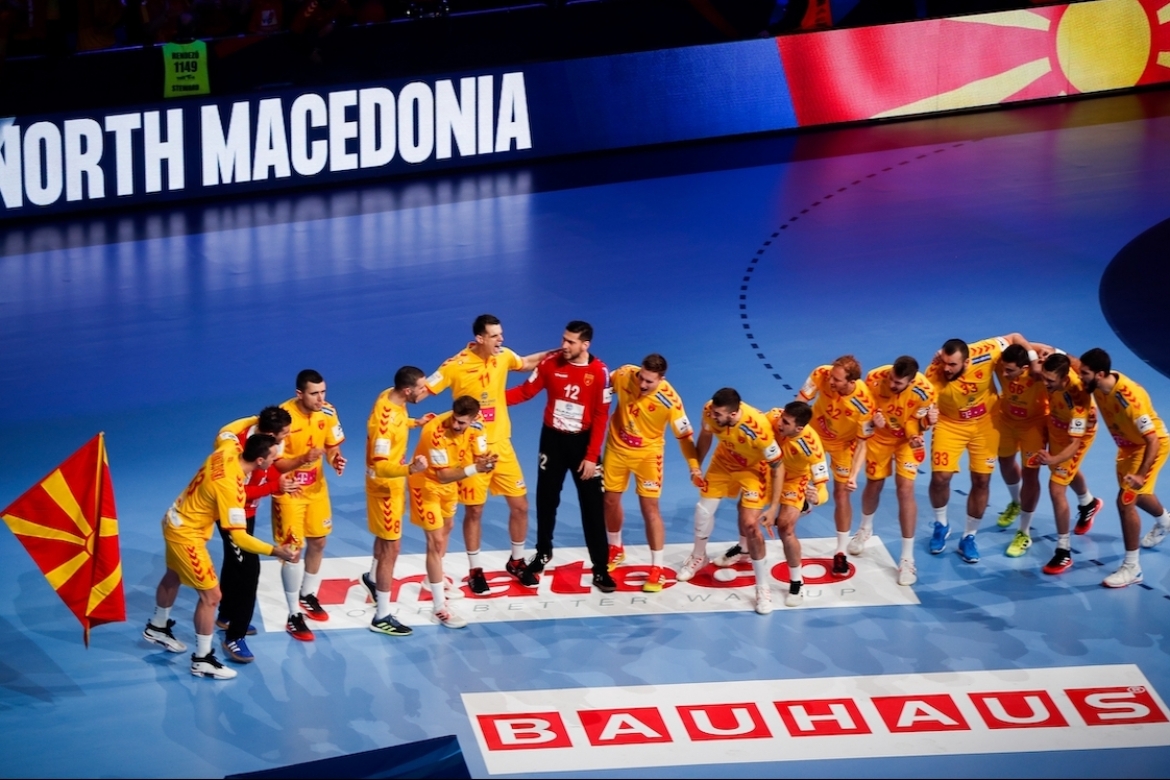 As the 28th edition of the IHF Men's World Championship is just around the corner, the final preparations that took place from the middle of December are officially over. Nearly all national teams played at least one friendly match during the preparation period, and we are bringing you the recap.

The Croatian national team won all three friendly matches in the preparations. They made a good start against Italy in the first match and in the end, Croatia finished the match with a convincing 40:26 victory. PPD's Luka Lovre Klarica scored 4 goals and Dino Slavic had 8 saves.

The second match was played at the Croatia Cup in Porec against North Macedonia. The Croatian national team won with the final result 40:34. Croatian players played a very good match and confirmed that they are on the right track. Nexe's Dominik Kuzmanovic saved the net five times, while PPD's Paolo Kraljevic scored 6 goals. For the North Macedonia team, Dejan Manaskov scored nine.

The last check before World Championship for the Croatian national team was also a final match at the Croatian Cup against Israel. Croatia won with a convincing 37:23. Both SEHA's goalkeepers showed great skills, as Nexe's Dominik Kuzmanovic had 11 saves and PPD's Dino Slavic five. When it comes to other SEHA players, Zvonimir Srna delivered 2 goals and Luka Lovre Klarica one goal.

North Macedonia, on the other hand, took a narrow win in a tight match against Israel, winning by 38:37. The Macedonian team lead from the beginning until the end, and Israel missed the chance in the last attack for a draw. For the Macedonian side, Eurofarm Pelister's Zarko Peshevski was unstoppable, as well as the magnificent left wing from Vardar 1961 - Dejan Manaskov who scored 11 and.
North Macedonia took a home win in Mavrovo against Montenegro. The final result was 38:33. For the Macedonian national team, the best were Vardar's Dejan Manaskov with 9, and Filip Taleski with 6 goals. Stevan and Filip Vukovic helped to score for Montenegro.

Serbia had two friendly matches against co-hosts Sweden. Both matches definitely weren't easy, as both teams fought until the end. In the first encounter, Sweden clinched a 35:34 win, but then in the second, Serbia took a boost and defeated the Swedish team by 30:28. The most effective Serbian players in both matches were Bogdan Radivojević and Lazar Kukić with five goals each. For Sweden, Lukas Pelas, Max Darje, Jim Godfrison and Erik Johansson stood out.

Hungary and Slovenia also played two matches, on the 5th and 6th of January. In the first encounter, Hungary took a 28-27 win in a quite narrow and tight match Two days later, Slovenia celebrated at home with 32:29. Telekom Veszprem's Adrian Sipos gave their best for the team, and surely will give a lot more with the rest of the squad in the upcoming days.