NEXE for the first time better than CO Zagreb
01.02.2014.

•

SEHA GAZPROM LEAGUE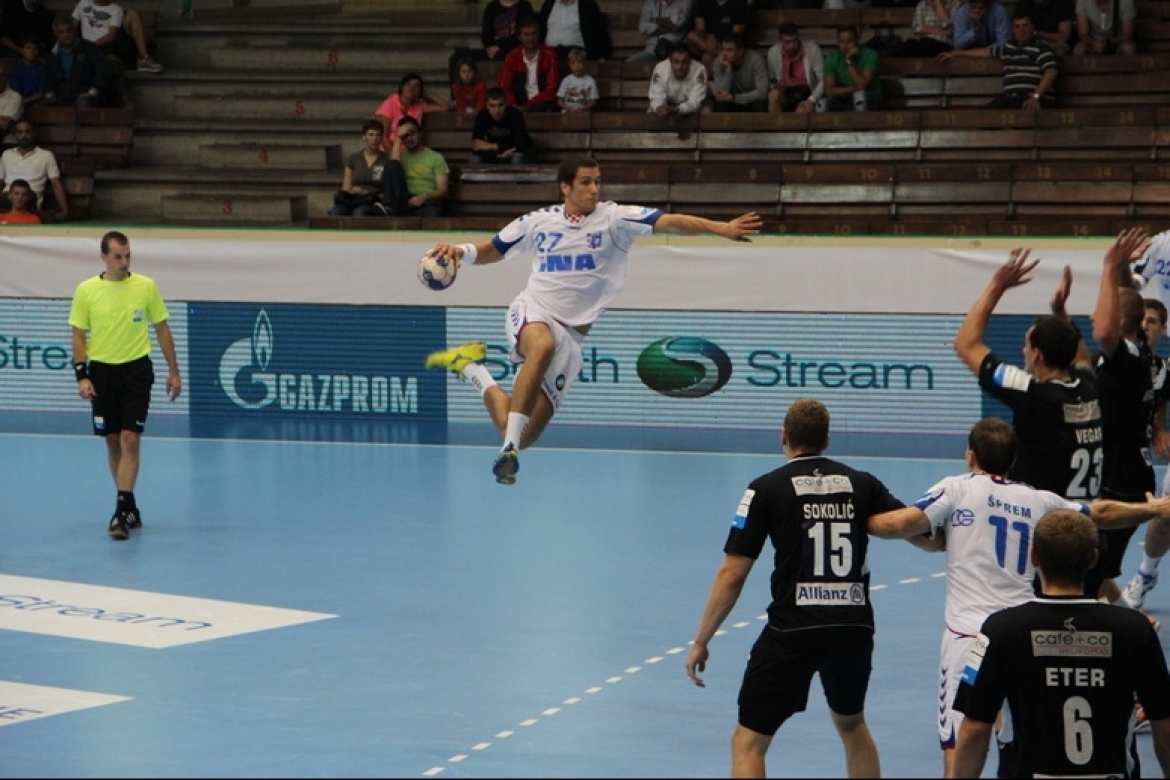 In the last preparation match before the second part of SEHA GSS league, leading team CO Zagreb and NEXE have faced each other in Koprivnica. For the first time NEXE was better than the champion, with 36:34 (17:17). In Fran Galovic more than 1000 people came to celebrate 60 years of handball in Podravina's capital city.
In an attractive, goal for goal match, the decision was made in the with two goals in a row for the team from Nasice at 33:33 scored by Vujic and Sokolic.
Zagreb went to Koprivnica without injured Stepancic and Obranovic but back on team were Horvat, Valcic, Mandalinic and Ivic.
Matulic scored 7, Sebetic 5, Horvat 4 for Zagreb and on the other side Vujic scored 10, Sakic and Lelic 5.
Zagreb will host Motor Zaporozhye in Zagreb Arena next week and after that will play in Belgrade against Partizan in their new SEHA clash. NEXE will enter the second part of the league through the match in Vojvodina on 8th of February.