Telekom Veszprem book a place in Zadar with a dominant win over Tatran Presov
14.08.2022.

•

SEHA - Gazprom League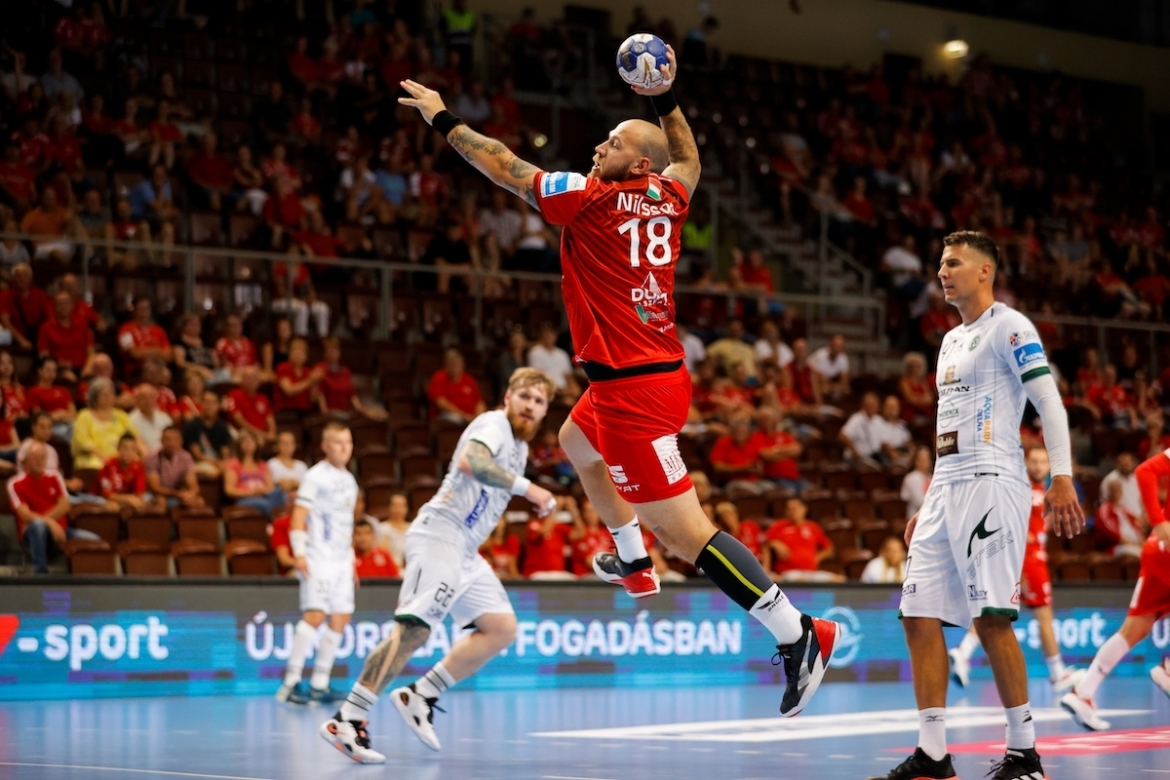 SEHA - Gazprom League handball is finally back! In the first quarter-final encounter of the season, reigning champions Telekom Veszprem managed to defeat Tatran Presov becoming the first team to book a place on SEHA Final 4 tournament which will take place on the first weekend in September in Zadar, Croatia.

Despite of having a favorite role in this one, Telekom Veszprem didn't manage to seal the deal in the first 30 minutes. Pechmalbec, Elisson and Nilsson managed to find a way to Tatran's goal three times each in the first half helping their team open the gap to three (18:15) before the half-time buzzer. Marco Antl on the other hand delivered a splendid performance going 5/5 from the line in the first helping his team stay close and competitive.

Hungarians managed to speed up the tempo in the second half with Pechmalbec, Elisson and Nilsson leading the way offensively. Defense also looked much better allowing only 10 goals in the second half which obviously helped them open the gap and secure a big and dominant 35:25 win in the end. Upper-mentioned trio combined for 18 goals while Rasmus Lauge Schmidt orchestrated the attack well giving out four assists. Marco Antl on the other side finished the match with nine goals from just as much attempts with eight of them coming from the seven-meter line. Marko Davidovic added five while Marcos Colodetti grabbed seven saves.

Hungarians will find out which three teams will join them at the SEHA Final 4 tournament in Zadar in the next ten days with Vojvodina welcoming PPD Zagreb, Vardar 1961 hosting Nexe and Eurofarm Pelister playing Meshkov Brest in Bitola.

Momir Ilic, Telekom Veszprem head coach:
Congrats to my team on booking a Final4 spot. Respect to Tatran as well! I feel like our aggressive defense was key today, especially in the second half during which we were able to steal many balls and score easy goals. There are still misunderstandings but that's normal because we are all still tired and getting used to everything.

Dragan Pechmalbec, Telekom Veszprem player:
We'd like to go all the way to Zadar. We will surely play two tough opponents but that's not something we're worrying about because, in order to go all the way, you have to beat whoever you cross paths with.

Stanislav Pupik, Tatran Presov general manager:
Congrats to Veszprem. We were able to stay close in the first half despite of not having much support from our goalies. In the second half, we lost our key defensive player to a red card allowing Veszprem to seal the deal in this one. Despite everything, I'm happy with our performance.

Marco Antl, Tatran Presov player:
I'm very happy I had the opportunity to play against such big players, players I only watched on TV until now. I have to work hard to reach this level one day. I wish Veszprem all the best.
Photo credit: kolektiffimages