Vardar celebrate in SEHA derby, Eurofarm secure another EL win
25.02.2022.

•

SEHA - Gazprom League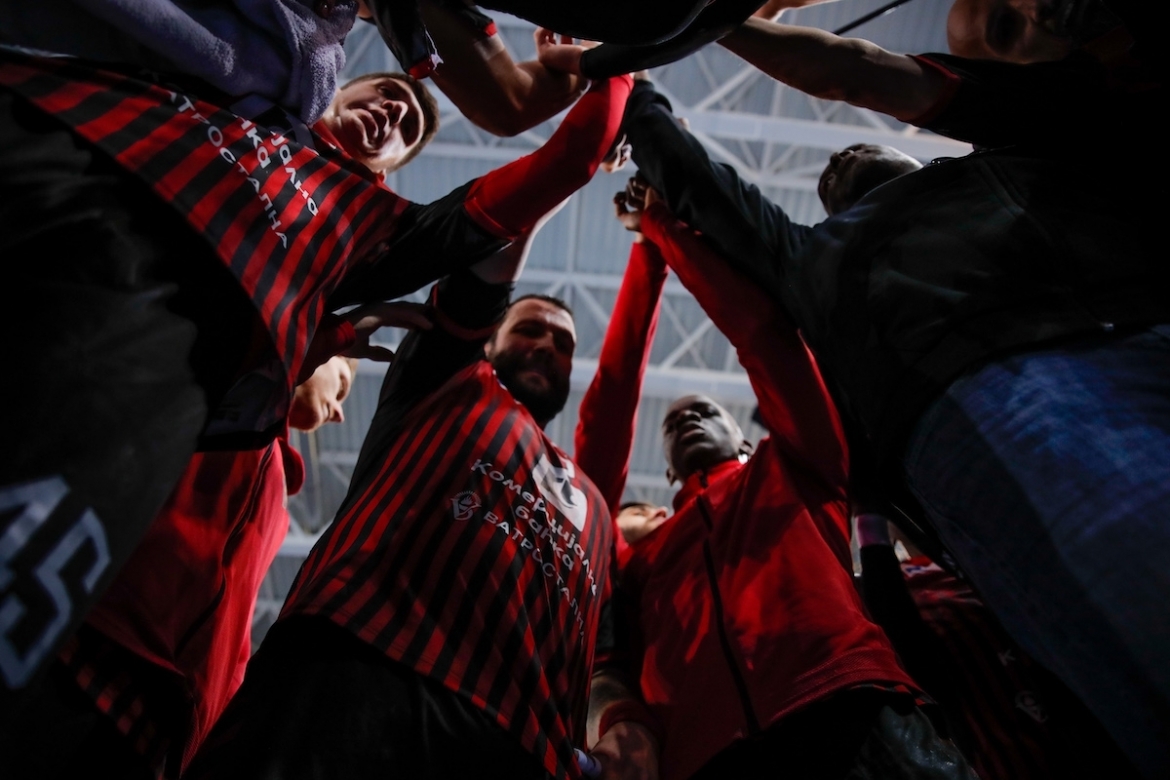 Another exciting week of EHF's competitions is now behind us which means that it is time for our weekly recap.
EHF Champions League
In Group A, Meshkov Brest failed to stun Hungarian Szeged away from home. In the end a narrow 28:26 win for the hosts. Stevan Sretenovic led Meshkov's offense in this one scoring seven goals while Slovenian playmaker Stas Skube finished the match with five.
In a SEHA – Gazprom League derby of EHF CL, Vardar 1961 managed to defeat big SEHA rivals PPD Zagreb 20:19. In a match in which defenses were dominating on both sides of the court, Guy Oliver Nyokas and Filip Taleski netted four each for Macedonians while Hungarian international Csaba Leimeter scored as much for Croatian champs.

Macedonians have, with this victory, managed to make a big step towards securing a spot for themselves in the Last 16 phase as they are currently fifth with 9 points. PPD Zagreb is seventh with 8 points (Elverum have eight points as well, but also a better goal difference) while Meshkov remain on the bottom with four points.
In Group B, Telekom Veszprem suffered 35:30 defeat in Spain versus Barcelona. Rodrigo Coralles finished the match with 11 saves while Omar Yahia scored seven goals however, unfortunately for reigning SEHA – Gazprom League champs, this time that simply wasn't enough to defeat Barcelona. Motor, on the other side, failed to stun favored Lomza Vive Kielce in Poland. The match finished 33:27 in favor of leaders of Group B. Maksym Viunik grabbed 11 saves while Dmytro Horiha netted five goals.
With two rounds left to go in the group phase Telekom Veszprem is fourth with 13 points while Motor Zaporozhye remains sixth with 8 points and a better goal difference than Dinamo Bucuresti and Porto.
EHF European League
In Group A Tatran Presov suffered a tough 15:29 defeat at home against Polish Wisla Plock. Pavel Caballero Hernandez finished the match with five goals for Tatran. With two rounds left to go, Tatran is sixth with 2 points.
In Group C Croatian vice-champions Nexe Nasice lost to Sävehof 33:23 away from home. Halil Jaganjac and Aleksandar Bakic led Nexe scoring five each. Nexe's players have, however, already managed to secure a place for themselves in the knockout phase. Currently they are third in the standings with 10 points.
In Group D, Eurofarm Pelister was successful at home against Swiss Kadetten Schaffhausen with 27:26. Playmaker Josip Peric delivered another masterclass finishing the match with seven goals while Reinier Taboada and Stipe Mandalinic added five each. Macedonians are currently second in the standings with 10 points.