7M | Yahia Omar: "Egypt gave me everything, it made me who I am today"
07.10.2021.

•

SEHA League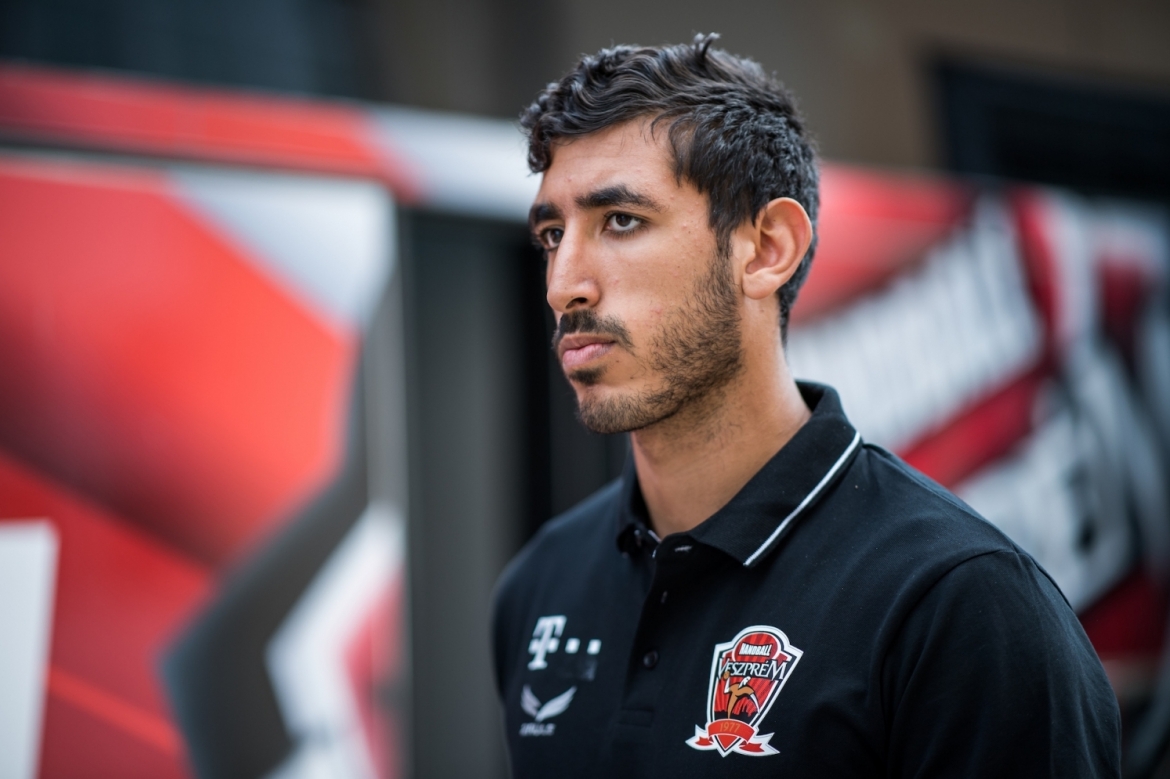 Egyptian right back, Omar Yahia, is one of the rising stars of handball. The young Yaya, as his teammates call him, arrived to Telekom Veszprem in 2019, right after he won the bronze medal at the U-21 World Championship. He soon showed his great talent, and is now one of the key players in Veszprem's squad. He was voted in the All-Star Team of the SEHA – Gazprom League Final 4 in September this year, as well as in the All-Star Team of the Olympic Games in Tokyo earlier in summer.
In this interview, he gives us a look into his personal and professional life, so take time to read the piece about Yahia's life.
What made you choose handball in the first place?
I chose handball because my father played handball, so I always loved it from the stories he had to tell, and the love he had about it. I started handball when I was 5 or 6 years old, and I tried a lot of sports, but first time in handball was so interesting for me that I always wanted to play.
Apart from your dad and yourself, is there anyone else in your family who is into handball?
I have a younger brother who is still playing with an Egyptian team. We've been always athletic and competitive since we were young, and as we were always together, we talk about everything. Of course I give him advice to push him to be better, and he always gives me advice on a lot of things, which benefit me. He gives me advice on the things I would never notice.
Who was or still is your idol and why?
My idols are Kiril Lazarov and Kim Andersson, because I play in their position and they were both the best players in the world, scoring, assisting, and having a great character on the court.
Were there any obstacles that you faced when playing in Egypt?
I wouldn't want to say obstacles, because there are obstacles everywhere in the world and any athletes face them. If I mention Egypt I would like to talk about the positives, because it gave me everything, it made me who I am today.
When arriving in Hungary, how hard was it to adapt to a different culture coming here at a young age? What is the one thing you struggled the most with?
Adapting to the culture was not an issue, the issue was living alone for the first time. Bad is the loneliness, because Inever had a lot of free time at home, I was always with friends or home with family, but after a while you get used to it. Also, video calls can make up a little bit of connection with people at home.
You have played in Zamalek before joining Telekom Veszprem, can you describe the atmosphere there?
My father, who was a lot of years in the club had made me a fan of the club since I was a child, and I always attended their matches as a kid. Now, also the older players who played in Zamalek in the past are always there, attending and helping the team, making it more like a family rather than just professionals who do their job.
From Zamalek, you went to Telekom Veszprem on loan in 2019. Were there any other offers and if yes, why did you choose Veszprem?
Veszprem was the club who could come to Zamalek and fulfil their requests. In any case, Veszprem is one of the biggest teams in handball world, so it was a dream to have an option to go there at this young age.
Momir Ilic, who is now your coach, has won a lot of trophies as a player and has achieved some great things. Did his expertise help you with any part of your game? Is it easier to understand what he wants from the team, since he has playing and coaching experience?
Of course, he was a great player, and he transmits this character to help me expand my game. He can give you more space to grow and develop. It's easier for him to relate because he lived it as a player.
Can you be the X-factor for your club and bring the team the first EHF Champions League trophy?
The team has been playing really good from the beginning. My role is getting bigger and bigger, and I feel the confidence from everyone, but I also feel the responsibility. Hopefully I can excel and exceed everyone's expectations.
Do you feel the pressure due to your responsibility on the court?
Actually, pressure is part of sports, if you can't handle it, then you will never reach anything. I'm calm on the court, but also you have to feel the pressure to have the motivation to perform. I think I was used to pressure since I was young, so pressure is not a big deal for me now.
Egypt was the first Arab nation to reach semifinals of any team sport at the Olympics. Will that make handball more attractive to young people in Africa?
Since the World Championship, more people have become interested in watching the game. Our achievements in the Olympics created a bigger hype around the sport and the successes we reached in both championships are sure to make the sport more attractive to the younger generations because they can see that it is going somewhere.
Just a month ago, you won the SEHA – Gazprom League trophy. What can a competition like SEHA – Gazprom League bring to the teams?
The SEHA League is a strong and competitive league, which gives us more challenging games to play throughout the season. It can give us more time to rotate our players, while still playing at a high level.
You also have a chance to work with Roberto Garcia Parrondo, national team coach of Egypt, who lifted SEHA League and EHFCL trophies in the same year with Vardar. Is he one of the main reasons why Egypt is playing this well?
Of course, Parondo is one of the main reasons Egypt is where it is now. I think I'm lucky I had a chance to work with him. He gives players the chance to be creative while remaining inside the system. I developed so much with him, and I hope that he will continue.

Where do you see yourself in five years?
If I was asked this question five years ago, I would have never said that I would have been where I am now. If you ask me this question now, I will say that I don't know and I hope that I can't even imagine it yet.