Daniel Gordo Rios: 'Seven-meter shootout is always a lottery!'
03.09.2021.

•

SEHA - Gazprom League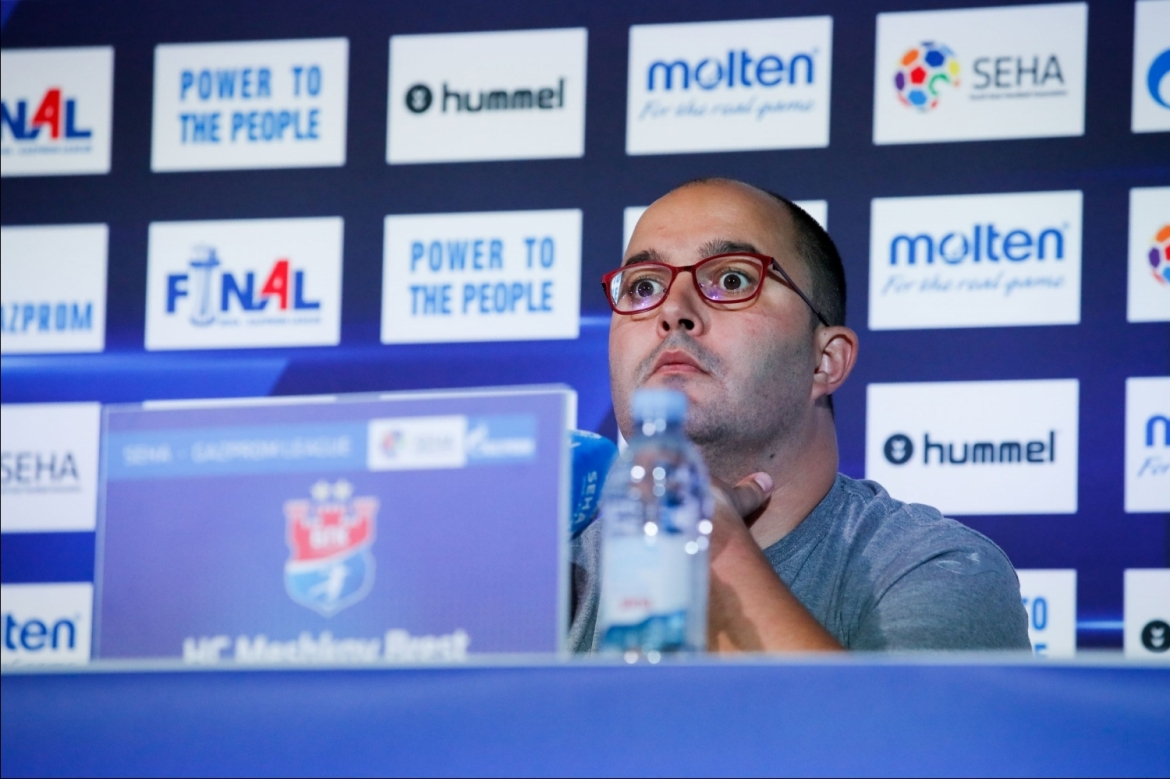 In semi-final 1 PPD Zagreb were better than Meshkov Brest after the seven-meter shootout. In the press conference after the match, coaches Obrvan and Gordo as well as Meshkov' deadly scorer Vailupau and Croatian goalie Slavic shared with us their opinion on the match.
PPD Zagreb coach admitted seven-meter shootout is a lottery but even despite of that he feels his team deserved to advance to the grand final.
''I have to congratulate Meshkov first on delivering a really good performance in a match which, I'm sure, everyone enjoyed. I am obviously happy with my team's performance and a win against favored Meshkov Brest side. We did have a lot of ups and downs but I want to highlight the way we opened the second half. In the end a draw and a seven-meter roulette in which we were in the end luckier. I have to say I feel like this was a well-deserved win for us though.''
Daniel Gordo Rios was disappointed after the loss but clearly proud of the performance his players delivered on Friday night in Zadar.
''I feel like we were really good in the first half and they were better in the second. Despite of the final loss I am proud of my guys, of our comeback after an amazing goal from Santalov. We have to forget about this as soon as possible and prepare for the bronze-medal match.''
Dino Slavic saved the key seven-meter shot allowing Ivan Cupic to score his tenth seven-meter goal of the night and secure a place in the final for PPD Zagreb.
''First I'd like to congratulate to Meshkov. Seven-meter shootout is always a lottery. You can watch the video, do your best to prepare for it but in the end it is a lottery. Well-deserved win for us in the end in my opinion, we've really delivered a great team performance and fought until the very end. ''
Mikita Vailupau was outstanding once again delivering when his team needed him the most but unfortunately for Belarussian champs, this time it was not enough.
''Zagreb were much better after the break. We have to do our best to analyze mistakes and prepare for what lies ahead in the best possible way. Congrats to my guys, we lost in the seven-meter shootout which really is a lottery.''