Nexe optimistic with Telekom Veszprem coming to visit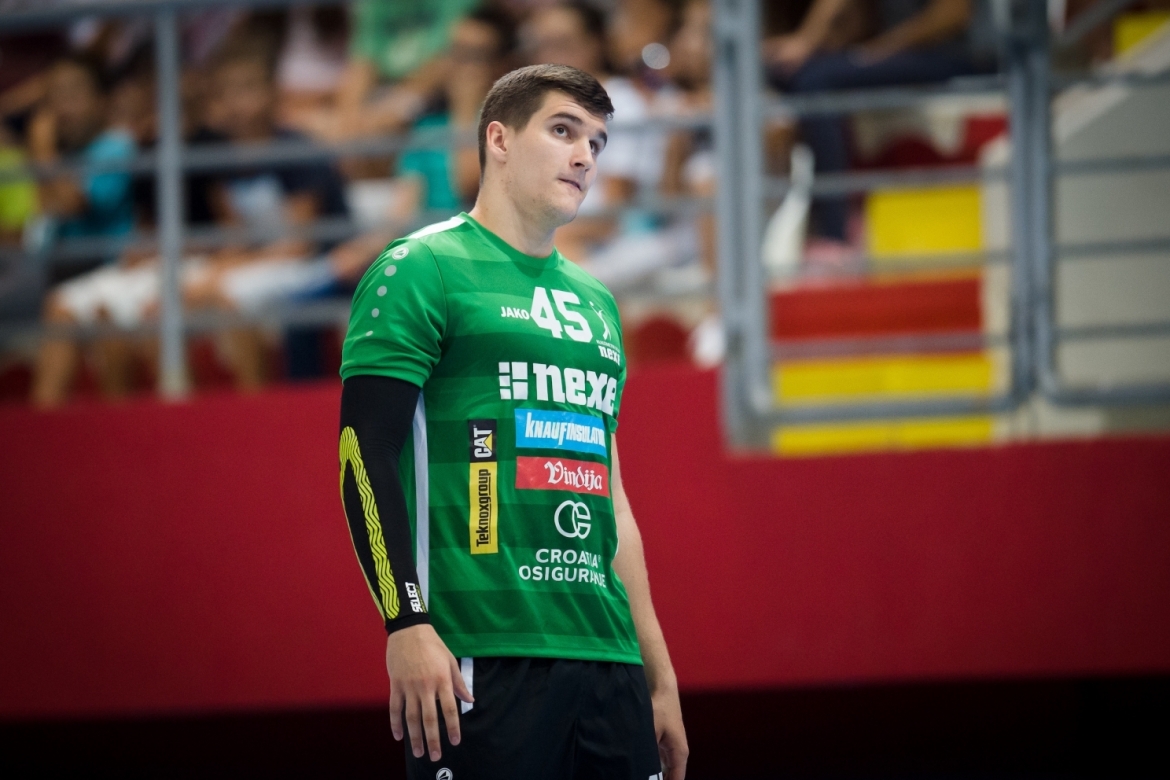 Nexe will on Monday (20.00 CET), in the first leg of the Quarter-Final welcome Hungarian Telekom Veszprem – reigning SEHA - Gazprom League champions.
Croatian vice-champions have a great pre-season behind them with six victories in seven matches they played during the preparations in Velenje, Slovenia. New assistant coach of the team is their former player, left winger Albin Eter who decided to call it a career a few months ago. Team led by Branko Tamse is dealing with some injuries at the moment which will force them to play versus Veszprem without Mateo Rodin and Predrag Vejin.
This will also be the first big SEHA challenge for the new coach on Veszprem's bench – Serbian international Momir Ilic. Pre-season was full of ups and downs for Hungarians who managed to defeat Tatabanya 25:32 a few days after falling short against Balatonfuredi (32:31). Everything suggests that we have a great matchup ahead of us so make sure to tune in!
Albin Eter, Nexe assistant coach:
We're really satisfied with how the preparations went. I feel like all players met expectations and Veszprem will now be a good test for us. They have a team full of excellent players and it is really hard to say who is the most dangerous player in their roster. We surely won't surrender until the final whistle. It will be great to finally play in front of our fans, I believe they will once again show up and be there for us in this big match.
Sasa Barisic Jaman, Nexe player:
Slovenian tour proved that we're doing a lot of things the right way at the moment. We all know how good Veszprem is but we'll have to focus on ourselves in this one. In case we manage to deliver a performance as good as those performances from Slovenia I feel like we have nothing to be afraid of. I hope fans will also be there for us and we're all looking forward to the match.
Momir Ilic, Telekom Veszprem coach:
We are familiar with Nexe's roster and the way they are playing. They are running the court really well and we'll do everything we can to prepare in the best way possible. I'd like to see our defense improve. We'll also work on getting our summer reinforcements on the same page with the rest of the team. I expect this to be a dynamic, fast-paced game.
Mate Lekai, Telekom Veszprem player:
We're really excited ahead of this one. Goal is to keep on improving of course. We haven't played Nexe in a while but the fact that Branko Tamse is not leading them from the bench guarantees a tough matchup. Our goal is, without a doubt, to qualify for the final tournament.