Vojvodina dominates rejuvenated Vardar 1961 as Arsenic grabs 18 saves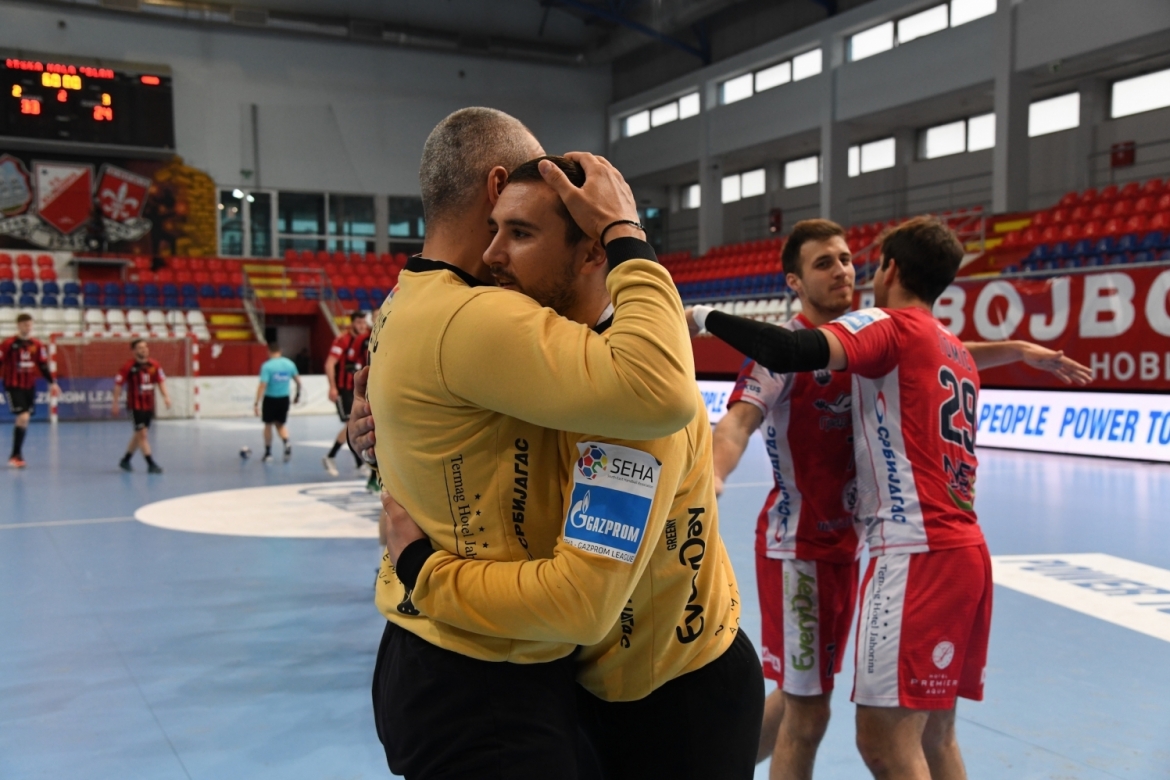 Vojvodina has managed to extend the winning series from Serbian ARKUS League Play-Off in SEHA - Gazprom League as well coming out on top (33:24) against Macedonian Vardar 1961. 'Red&Black' arrived in Novi Sad with a rejuvenated roster and that proved to be costly for them as they will now finish the group stage in third place – behind Ukrainian Motor Zaporozhye and Croatian vice-champions Nexe Nasice.
Man of the match was, without any doubts, Vojvodina's goalkeeper Luka Arsenic who finished the match with incredible 18 saves delivering one of the best goalkeeping performances in SEHA - Gazprom League history.
Guests opened the match well flying on wings of Timur Dibirov leading 8:9 with a little over 10 minutes left until the half-time buzzer. However, Vojvodina started playing much better on both sides of the court from that moment on, in the end cruising towards a dominant nine-goal win.
Branko Tomic led them offensively in this one finishing the match with seven goals while wingers Mladen Sotic and Bojan Radjenovic added six each. Timur Dibirov on the other side netted nine while Gleb Kalarash scored seven. Coach Alushkovski most definitely won't be happy with the performance of his two goalkeepers – Cantagrel and Spasovski, who have in this one combined for only two saves which was simply not enough to beat a young, motivated Vojvodina team.