Belarus team too good for Montenegrins, Lovcen without a chance
13.12.2013.

•

SEHA GAZPROM LEAGUE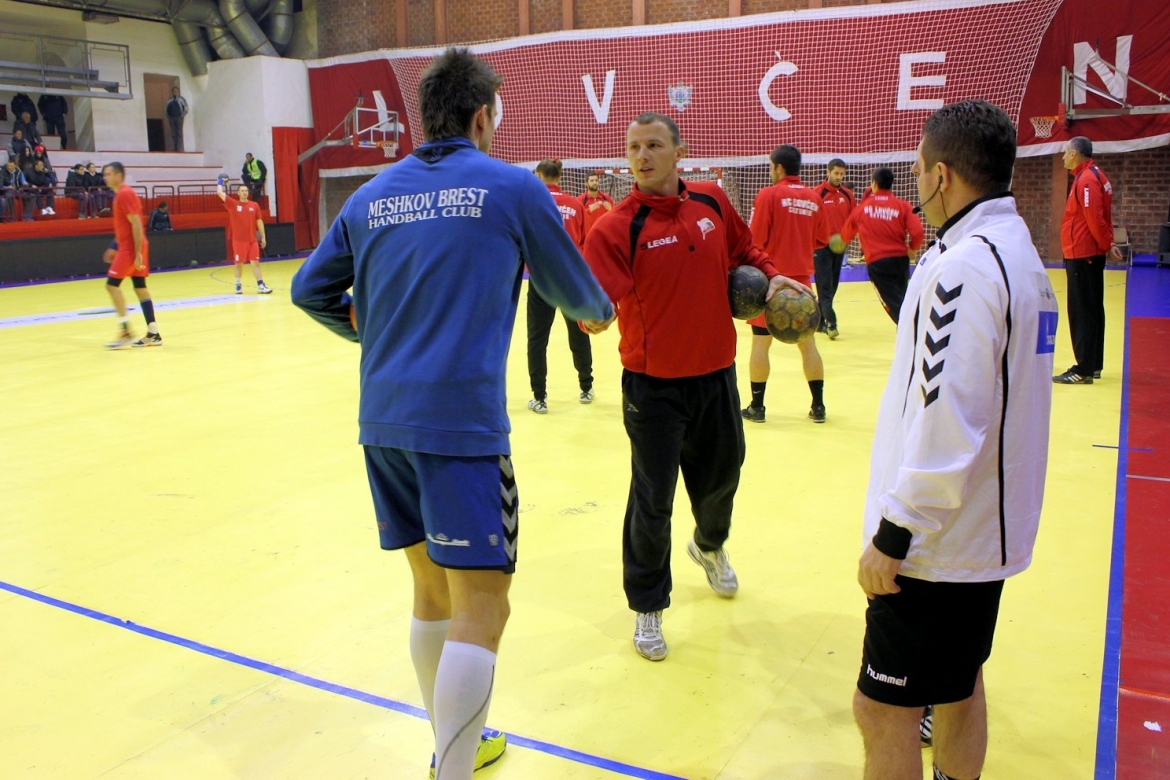 Meshkov has with a third win from four matches finished their mini-tour through Balkan. Belarus team was on Friday simply better than Lovcen on Cetinje. From the very beginning they have had control of the game, with +6 on half-time (16:10) and in the end (30:24). New great match for David Spiler in Meshkov's jersey along with goalkeeper Ivan Pesic with 14 saves. Igor Markovic was Lovcen's best player with 8 goals, Marko Draskovic added 6. Meshkov is with this win again fourth along with Metalurg which has one match less on league's table. Lovcen is on the other hand eight with 11 points just like NEXE. This match was for both teams last one this year.
Here are after-match statements:
Zoran Abramovic, Lovcen's coach:
- Guests have completely deserved these points. We didn't have enough choice in rotation for such match which was visible through the fact that wingers have played on back positions today. In the second part of the league we'll do our best to win points against teams on the same level like ours. That is our current reality.
Bogdan Nikolic, Lovcen's middle back:
- Period of some hard games is behind us. It was hard and has left trail on our today's performance. Deserved win for guests.
Zeljko Babic, Meshkov's coach:
- We have used Lovcen's 'heavy legs' in the best way possible. I happy with how we've opened the match, it was in my opinion key to success. Our bench wasn't so good and we'll have to work on their motivation.
Ivan Pesic, Meshkov's goalkeeper:
- We weren't expecting an easy match because it's always hard to win points here. I have remembered that from playing in Zagreb's jersey. But we've had a great preparation for the match and that is the main reason for our new success.