Vardar looking to win in Novi Sad with 6 youngsters on roster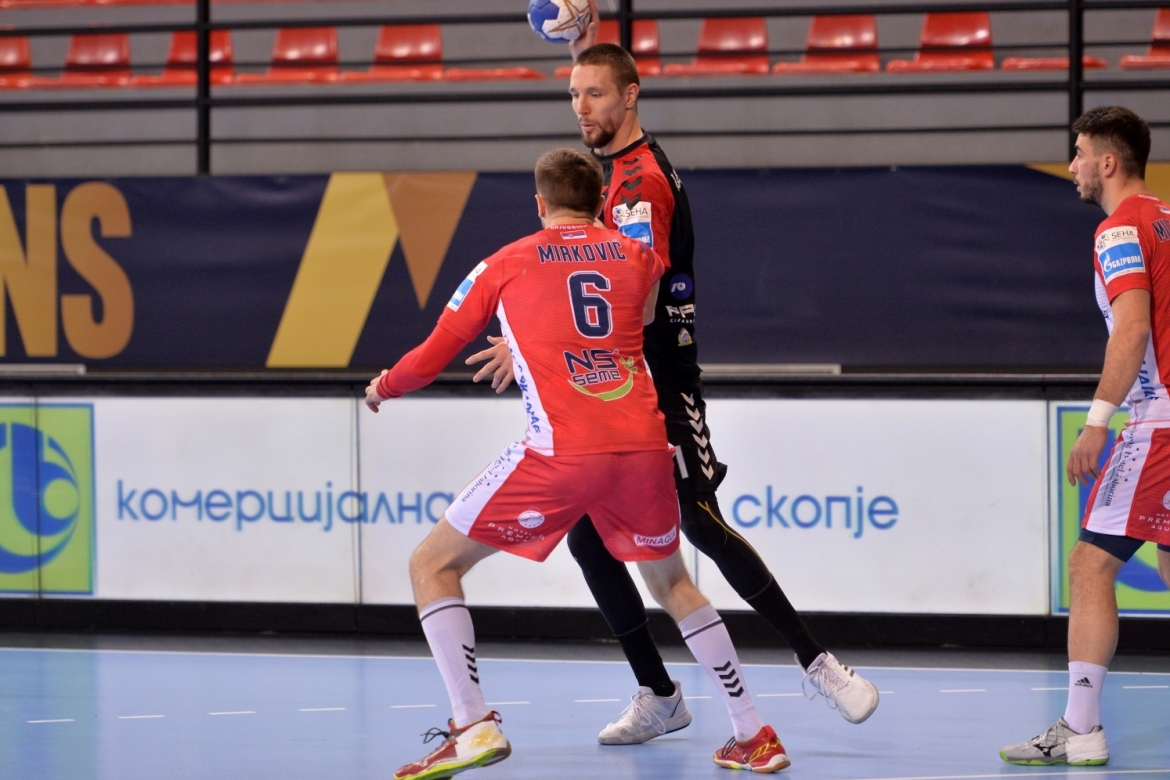 Vojvodina will on Tuesday (17.00 CET), in what will be the final group stage match for both teams, welcome reigning vice-champions Vardar 1961 Skopje. Both teams are doing really well in national championships lately but one winning streak will on Tuesday in Slana bara sports hall come to an end. In their first duel of the season, Vardar 1961 celebrated 25:21 win at home.
Stevce Alushkovski and his guys need at least a point to secure second place behind Motor Zaporozhye and in case they fail to do that Nexe will finish second due to better goal difference against Macedonian champs. Vojvodina is on the other side 1-4 this season but that doesn't mean coach Rojevic and his guys won't be looking to finish the regular season on a high note. Unfortunately, they will in this one be without one of their most important players – right back Jovica Nikolic who is with the national team in Greece.
Macedonians will, on the other hand due to the same reason miss Marko Kizic, Goce Georgievski, Stojance Stoilov, Filip Taleski, Marko Misevski, Ante Gadza, Vasko Sevaljevic, Ivan Cupic and Patryk Walczak. On top of that Borko Ristovski and Dimitar Dimitrioski are injured which is why Vardar will travel to Serbia with six youngsters.
Dragan Kukic, Vojvodina assistant coach:
We've played well in Skopje but failed to reach a good result. Schedule we're dealing with at the moment is quite tough which is why we'll both look to win this one but also give some of our younger players a chance to show what they're capable of.
Luka Arsenic, Vojvodina goalkeeper:
A new opportunity for us to show what we're capable of against one of the best European teams. We are in great shape at the moment, playing well with a lot of confidence. We can't wait for the match to start and we'll do everything to come out on top.
Stevce Alushovski, Vardar 1961 coach:
Schedule is pretty tough and by that we won't be able to count on many of our key players due to EHF Week. We are going to Novi Sad with a rejuvenated roster full of players eager to show what they're capable of. They've been training well lately and are ready for the debut.
Martin Karapalevski, Vardar 1961 player:
We are ready for the match despite of the fact we're missing a lot of players. We are motivated with this being the last group stage match of the season and I hope we'll play good in Novi Sad.