Maras: "We proved we are a better team at the moment"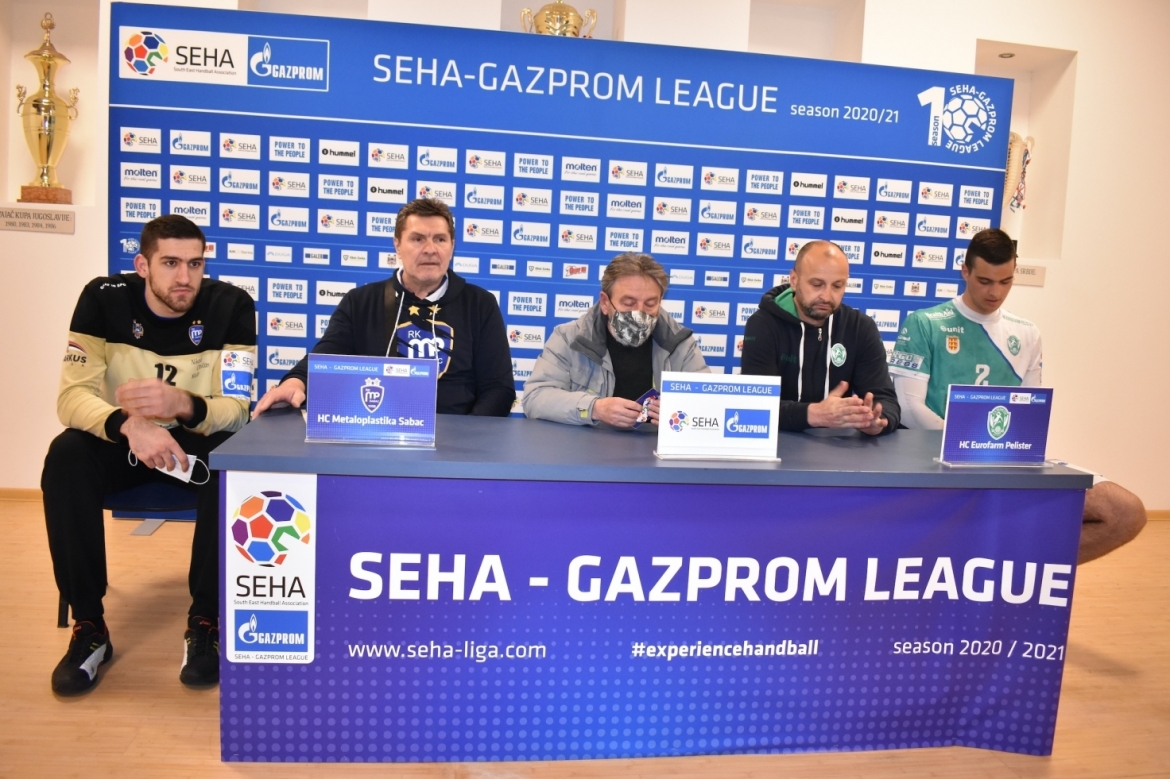 Zeljko Babic, Eurofarm Pelister coach:
I have to say this match brought some memories for me as I fell in love with handball watching the team from Sabac. I'd like to thank them for that. We obviously have a wider roster at the moment and they are on the other hand dealing with a busy schedule which eventually decided this one. I have to say it was really nice to see all the young players out there today because they are our future. Once again – at the moment we have a better team but Metaloplastika have many good, young players, great coach and I wish them all the best.
Veselin Vukovic, Metaloplastika coach:
I'd like to thank coach Babic on his words. I agree Eurofarm have a better team at the moment. Due to busy schedule we're dealing with at the moment our main goal here today was not to allow them to defeat us easily. I feel like not only their experience but also physical capabilities decided this one. Well-deserved win for them, no doubt about that. I was hoping we'll reach a bit better result in the end but Eurofarm were prepared really well for this one. I feel like their goal was to show us how good they are after the match in Bitola. Well-deserved win for them in the end.
Mateo Maras, Eurofarm Pelister player:
We've allowed Metaloplastika way too many goals in the first half, despite of the fact we were aware that offensive transition is probably their deadliest weapon. Defense was functioning much better in the second and we've proved we are a better team at the moment. We've scored some easy goals in the end, goalkeeper did his part and we reached another win.
Milan Bomastar, Metaloplastika goalkeeper:
We've opened the first well and were able to stay close not allowing them to open the gap. In the second half their defense was functioning much better, goalie grabbed a few saves and they opened the gap scoring some easy counter-attack goals.