Eurofarm once again too strong for Metaloplastika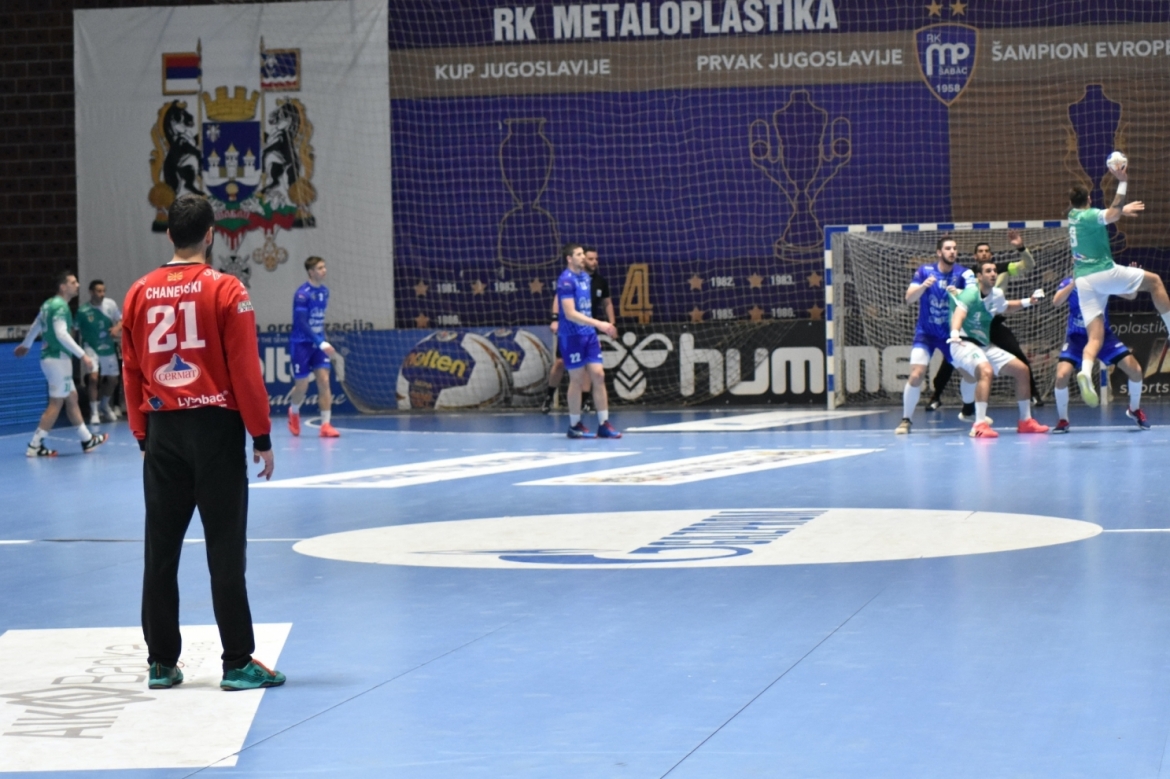 Eurofarm Pelister managed to reach second win this season over Serbian Metaloplastika, this time away from home in Sabac. In the end 27:34 with Elmir Gradjan leading his team offensively scoring seven from just as much attempts while Gradimir Chanevski on the other side took advantage of the solid defense his team was playing today finishing the match with 14 saves.
Hosts opened the match well and were throughout the entire first half able to stay close not allowing favored guests to open the gap early and sail towards an easy win. Defenses were functioning quite well on both sides in the first 30 minutes powered by Milan Bomastar on one and Gradimir Chanevski on the other side.
After the first half everything was pointing out that we'll see yet another close clash between these two teams in which the story will unravel in a thriller finish. However, unfortunately for home-team fans, coach Zeljko Babic and his guys had a different idea. Eurofarm we've seen in the second half was much better than the one we've seen in the first. Offense was functioning perfectly and defense was much more aggressive which helped them seal the deal early into the second half. With a little over ten minutes left until the final buzzer guests opened the gap to ten goals (19:29) following an amazing 5:13 series. After that it was all just the matter of closing the match safely for coach Babic and his guys which they did in the end taking a well-deserved 27:34 win.
Young Mateja Dodic led Metaloplastika offensively in this one finishing the match with seven goals while Milan Bomastar grabbed 12 saves. Elmir Gradjan on the other side went 7/7 for Eurofarm while Josip Peric and Stipe Mandalinic added five each. Gradimir Chanevski played a vital role for his team during the first part of the second eventually finishing the match with 14 saves.
In their next appearance on SEHA - Gazprom League courts Metaloplastika will in only five days welcome Tatran Presov and Eurofarm will ten days later travel to Slovakia to meet the same team in what will be a big clash between two teams led by former Croatian national team coaches – Zeljko Babic and Slavko Goluza.