Moreno Car shines between posts as Nexe get revenge versus Vardar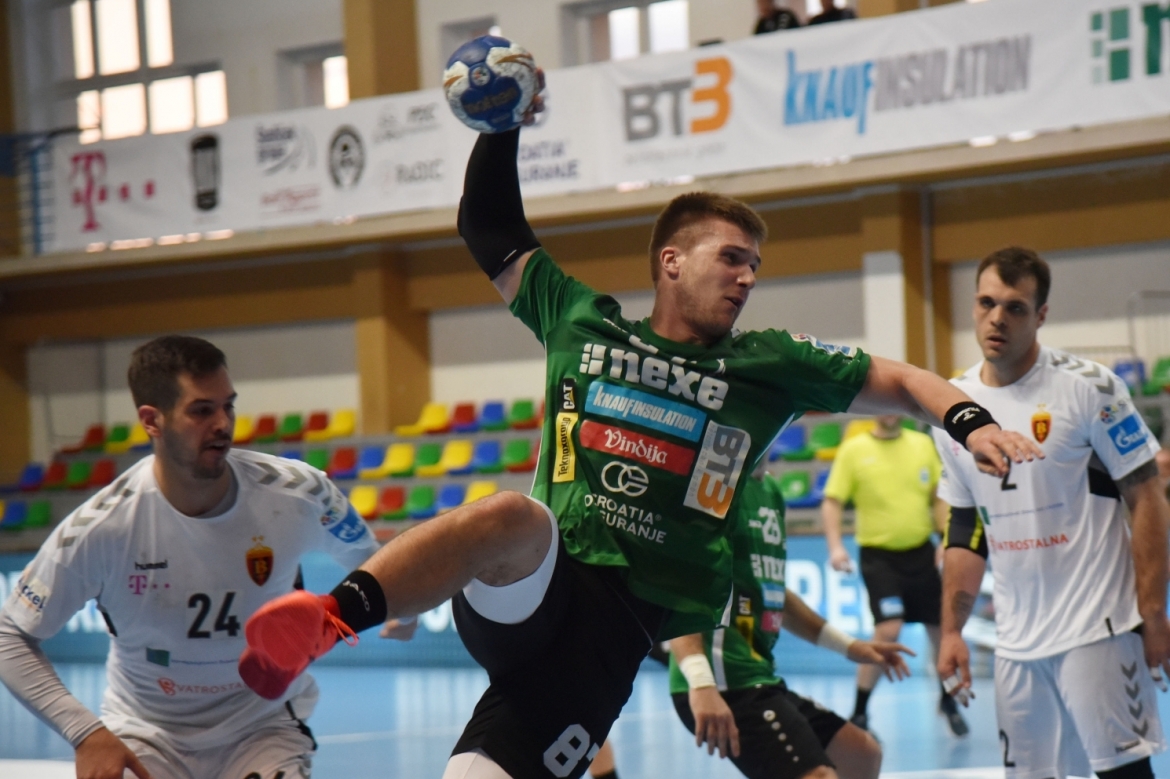 Nexe have on Wednesday evening in Nasice managed to get revenge for their loss to Macedonian Vardar 1961 about month and a half ago in Skopje this time celebrating 36:32 in what might prove to be a key win in race for the second position in SEHA - Gazprom League Group B behind Motor Zaporozhye.
Hosts opened the match in the best possible way - with five unanswered goals finding themselves five goals ahead only six minutes into the encounter. Moreno Car was simply unbeatable in that period and it seemed like this one will be miles away from a narrow derby clash we were expecting However, coach Alushovski managed to wake his guys up - 'Red&Black' finally caught the right rhythm slowly narrowing the gap and finally closing it at 9:9 with a little over ten minutes left on the clock in the first. From that moment on this match was everything we've expected it to be – a quality, tough clash between two teams highly motivated to reach a victory which would help them finish the regular part of the season in the best possible place in Group B.
After the first half result was 15:14 in favor of Croatian champions who weren't able to open the second half as well as they opened the first. Neither team managed to open the gap until a little over 15 minutes before the finall buzzer when Jaganjac, Bakic and Kevic scored three in a row which helped Nexe storm off to +3 (25:22) for the first time after those incredible first few minutes. A few minutes later Halil Jaganjac and Mario Tomic took advantage of a solid defense hosts were playing led by Alen Blazevic widening the gap to 27:22. That eventually proved to be the key in this one with Nexe easily sealing the deal in final ten minutes. In the end 36:32 for Croatian vice-champions who were in this one led offensively by their Croatian national team duo Halil Jaganjac and Janko Kevic (eight goals each). Man of the match was however without doubt their goalkeeper Moreno Car who grabbed incredible 16 saves. Timur Dibirov on the other side netted nine for Vardar while Ante Gadza had a day against his former team finishing the match with six goals and two assists.
In their next appearance on SEHA courts Vardar will on Friday welcome Motor Zaporozhye and Nexe will two weeks later travel to Ukraine to play the same opponent away from home.