Nexe too strong for Vojvodina in Novi Sad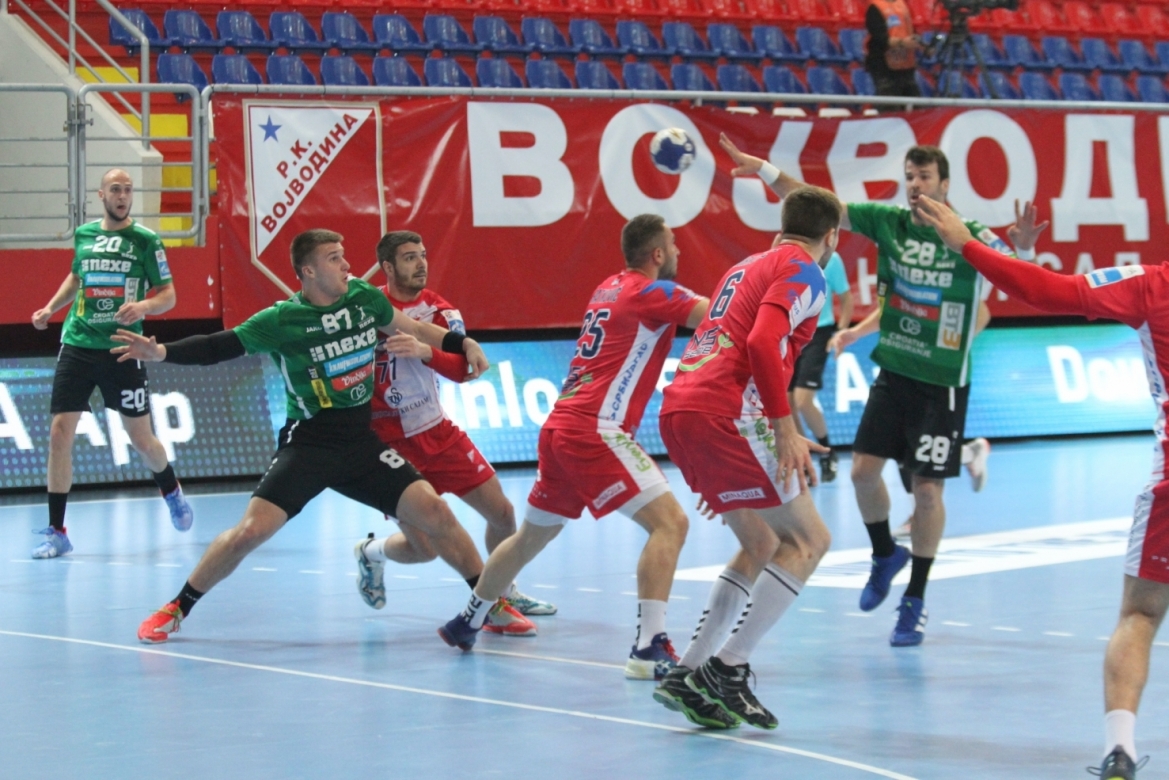 In round 4 of SEHA Gazprom League regular season Group B Nexe managed to defeat Vojvodina 21:26 as Janko Kevic led the way with seven goals. Nexe have that way managed to improve their regular season score to 2-2 leaving Vojvodina without points with only two matches left to play in the regular part of SEHA Gazprom League season.
Match was narrow from the very first minute. Favored guests weren't able to open the gap early playing without one of their most dangerous attacking assets Halil Jaganjac who is currently with Croatian national team in Montpellier, France playing OG Qualifiers. Janko Kevic and Borna Manci Micevic were, in his absence, leading Nexe offensively while Branko Tomic led Vojvodina with three goals and two assists in opening 30 minutes of the encounter. Despite of being three goals ahead on a few occasions in the first, guys from Nasice led by coach Branko Tamse failed to keep the gap open by the half-time buzzer with Vojvodina slowly closing it all the way to 10:10 and then 11:11 which was the half-time score.
Ten minutes into the second Nexe once again managed to open the gap to three led by their wingers Fran Mileta and Marin Jelinic. This time they, however, kept the rhythm high not allowing highly-motivated hosts to once again get back into it and fight for points. Less than ten minutes before the final whistle Janko Kevic scored his seventh of the day opening the gap to five (18:23) sealing the deal in this one. In the end 21:26. Marin Jelinic added five for Nexe while Branko Tomic scored just as much for the team from Novi Sad.
This was Vojvodina's fourth loss of the season. Boris Rojevic and his guys are currently last in regular season Group B with 0-4 score. Nexe are on the other hand third with 2-2. Vardar also have six points (2-1) and Motor are leading the group with nine points.
In the next round Nexe will host Vardar and Vojvodina will play Motor Zaporozhye at home.