Debut for Tamse on Nexe's bench in SEHA Gazprom League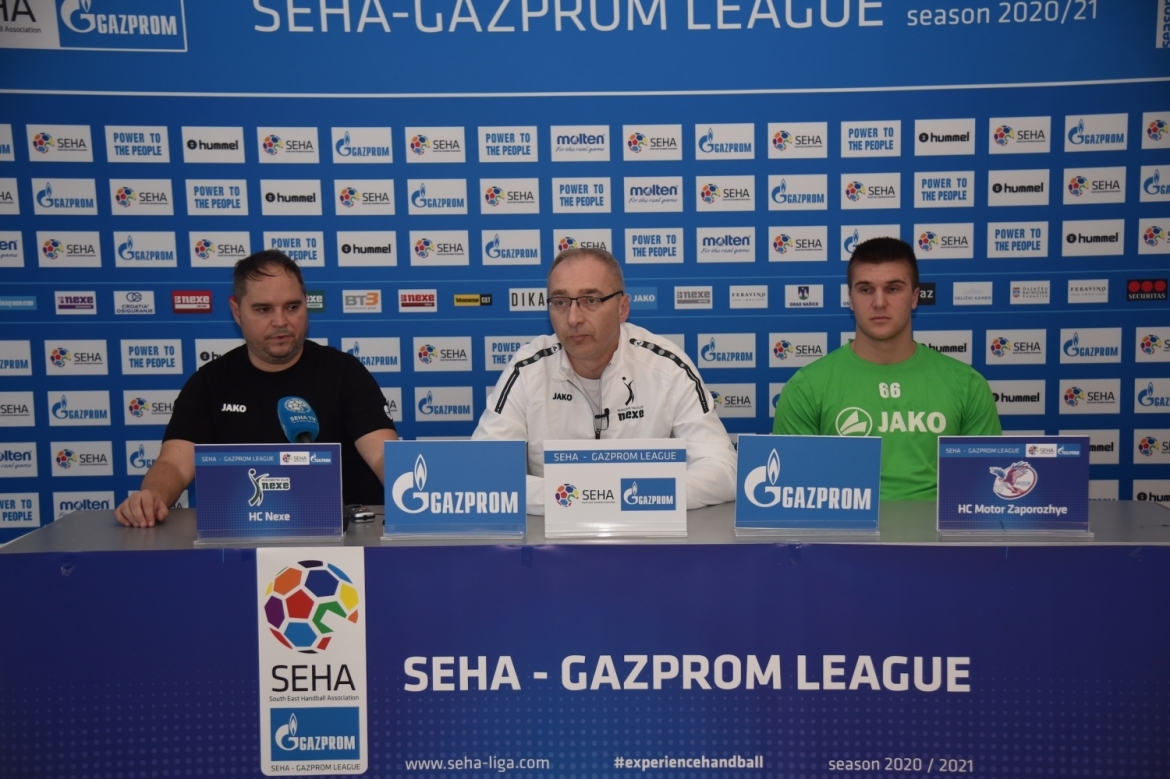 After five EHF European League matches, in which he's managed to achieve 4-1 score, Branko Tamse will on Saturday (20.00 CET) have his debut on Nexe's bench in SEHA - Gazprom League with Croatian vice-champions hosting Motor Zaporozhye. As we know, he already has some SEHA experience from his both Celje PL and PPD Zagreb days and his goal will in this one against Ukrainian representatives in the competition surely be show his vision and support the ambition his team obviously has this season in the best possible way. Last season Nexe weren't able to defeat Motor at home as Ukrainians celebrated with 25:28. They were also defeated in Zaporozhye which means hosts will definitely be motivated to go for the win this time. Good news for Tamse and the entire Nexe team ahead of this one is the return of their captain Marko Mrdjenovic who will be available for this one.
Branko Tamse, Nexe coach:
We've played four really good games in such a short period of time and I'd like to congratulate my team on that. Unfortunately, in our last outing we've suffered a tough defeat against Montpellier but I feel like we've learned our lessons from that game. On Saturday we're welcoming a really good Motor team which I know quite well as I was close to taking over as their coach earlier in the season. They have a great team – they are fast, strong and really good with the ball. In the end, they proved it in the Champions League this season. I expect this to be a difficult game and I'd like to see my players do what we've agreed to. Goal is to minimize turnovers and be fully focused throughout the entire course of the game. We'll do everything to win this one.
Gianfranco Pribetic, Nexe player:
We'll on Saturday play an extremely good, high-quality team in a match which will be very hard for us – no doubt about it. Our matches against them are always interesting and I hope we'll manage to do everything our coach told us to. We'll do our best to win.
Gintaras Savukinas, Motor coach:
We're in a good mood at the moment. Nexe have a strong, experienced team which is doing quite well in the European League this season. We're all aware of Croatian handball school and how good their players are which is why we're taking our opponents really seriously. Goal for this one is to strengthen the defense – we've allowed Barca 42 goals which is way too much and that's definitely something we need to work on. What we also need is more discipline on the attacking side of the court, less turnovers. In case we manage to fix those two things we'll upgrade our chances to achieve the result we're aiming for.
Boris Pukhovsky, Motor player:
We are, as a team, in a good, fighting mood. After the match against Barca we were forced to analyze our mistakes and improve as we're dealing with a quite busy schedule. Our goal tomorrow is to win the match. We'll do our best to get back on the right tracks tomorrow and what we must focus on is our defense. We're taking this one really seriously.