Jandric: "I hope this is only the beginning of a winning streak."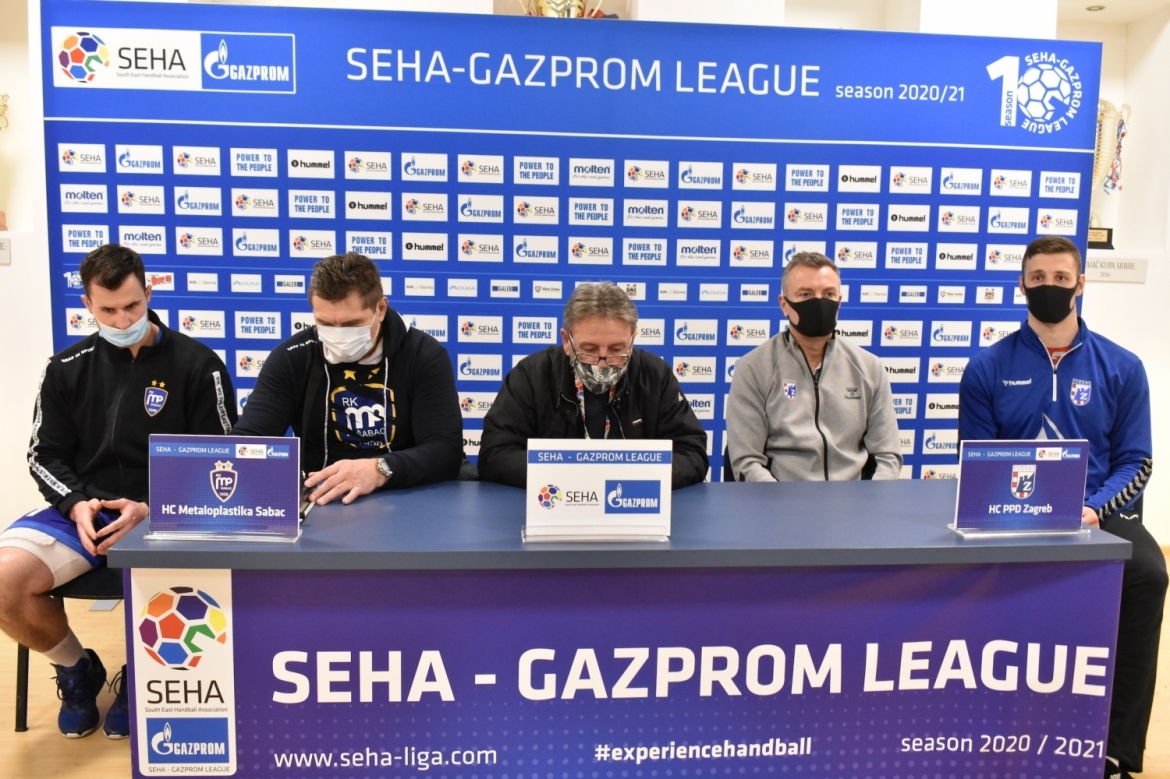 Veselin Vukovic, Metaloplastika coach:
I think this was an entertaining match for everyone. I've already stated that our main goal at the moment is Serbian Championship. Schedule we're facing right now is quite busy, especially with the roster of players we have available at the moment. Today, we've given some our younger players a chance to show what they're capable of and I can say I'm satisfied with the overall performance we've delivered against this PPD Zagreb team which is obviously better than we are right now. We didn't lose too much energy and that's good. In my opinion, if our goalkeepers contributed a bit more, we could have narrowed the lead additionally making it a bit harder for our guests. I wish Zagreb all the best.

Ivica Obrvan, PPD Zagreb coach:
Interesting match for the fans that's for sure. The fact we've opened the match the way we did helped us reach this win here today against rejuvenated Metaloplastika team. Things are slowly getting better and that's what makes me happy. Obvious goal was to reach a win here in Sabac and we did it. Metaloplastika delivered a solid outing not allowing us to 'walk' and relax. There are, of course, a lot of things we still have to work on in order to achieve goals we've set for ourselves prior to the season. We have to do everything to find the right rhythm, find confidence and go as far as we can In SEHA League. It won't be easy but I hope we'll make it.

Dejan Babic, Metaloplastika player:
It was really nice to be out there today I have to say. We've entered this match with a goal of preparing for what is waiting for us on Wednesday in Serbian Play-Offs versus Partizan. That is, however no excuse for the fact we've entered the match with zero energy. Later on, and in the second half especially we've managed to find the right rhythm and that's something we have to strive for. Congrats to Zagreb on a well-deserved win.

Todor Jandric, PPD Zagreb goalkeeper:
I'd like to congratulate both teams, both of my teams but especially my current team on the progress we've shown here today. I hope this is only the beginning of a winning streak. We've opened the match really good, phenomenal and that lasted for about 25 minutes. Later on we've slowed down allowing Metaloplastika to catch up a bit by the half-time whistle. We've entered the second half well keeping the gap open all the way until the end.