Can Metaloplastika pull off another stunner and surprise PPD Zagreb?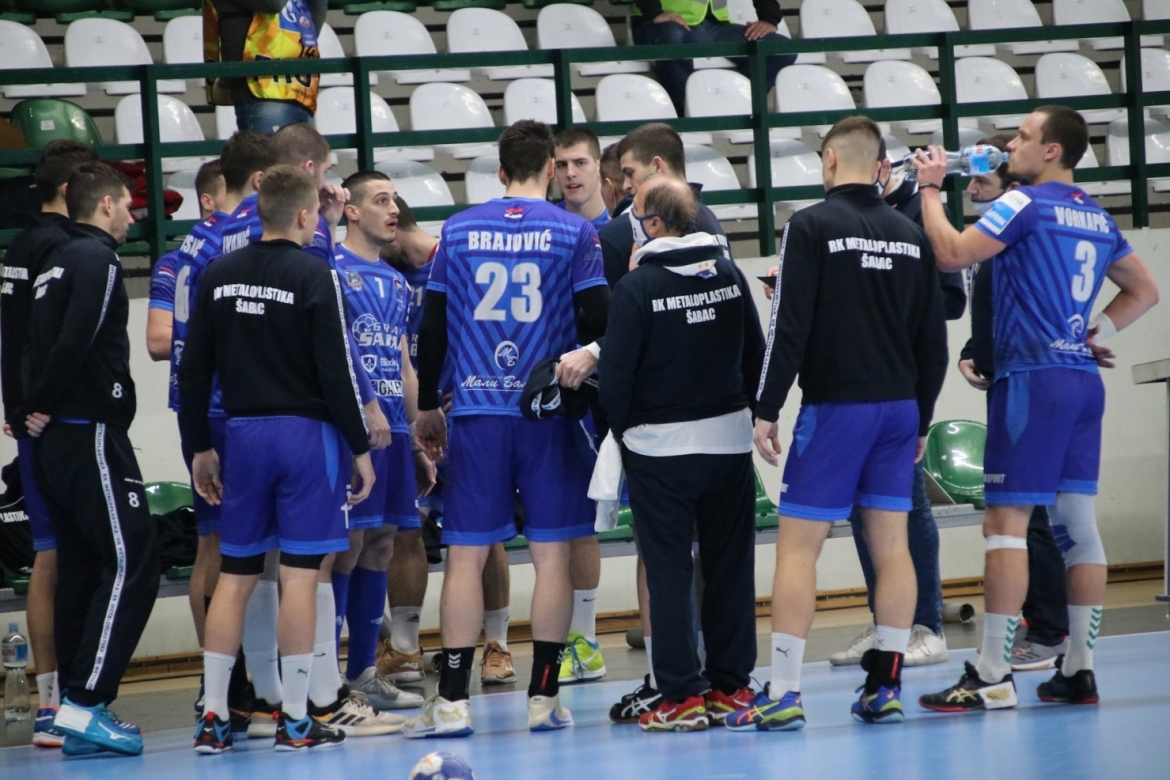 Metaloplastika will on Sunday (18.00 CET) welcome PPD Zagreb in SEHA - Gazprom League Round 3 (Group A). In what will be his first SEHA match as a coach of PPD Zagreb since he took over a few weeks ago, Ivica Obrvan will look for his guys to deliver a good performance and prove why they are given a favorite role ahead of this one. One thing is, however to say that and completely different to actually do it against a highly-motivated Metaloplastika team which in the last round managed to reach a win against Tatran in Presov which is never an easy thing to do.
Match will be broadcasted on Arena Sport (Croatia), RTS (Serbia) and Sport Klub (Poland) so make sure not to miss it!
Veselin Vukovic, Metaloplastika coach:
Moment we've found ourselves in, as a team, ahead of the clash against PPD Zagreb due to tough schedule and all the recent trips is honestly quite rough. SEHA League is a competition full of teams that are stronger than us but our goal is for each one of our players to give his best and deliver a solid outing versus a favored Zagreb team. They are not playing in the Champions League the way they'd like to and we're sure they'll come here seeking confidence and good performance in Sabac. As I said, goal is to deliver the best possible outing and use the match to prepare for what is waiting for us in Serbian Play-Offs.
Milan Bomastar, Metaloplastika player:
After the win over Tatran we're ready for the game versus Zagreb. We know everything about their quality but we've also recently proved to be a young team capable of dealing with everyone in SEHA League as well. I expect this to be a good game and for us to use it in the best possible way. I have to repeat I'm sure we'll miss our fans who were always our eighth player at home.
Ivica Obrvan, PPD Zagreb coach:
Rhythm is really high lately, we're playing every two to three days. After two Champions League matches it is time for an important match which will, in my opinion, be extremely difficult for us. We have to prepare in the best possible way mentally, find the right motivation and do everything to win this one. Goal is to finish SEHA group stage on top of our group – that's for sure.
Todor Jandric, Metaloplastika player:
Third round of SEHA Gazprom League is waiting for us and we're travelling to my home town of Sabac for a match against Metaloplastika which I'm really excited about. They have a combination of younger, talented players and those that have more experience and are definitely a really hard team to play against, especially in Sabac. I, however hope we'll find a way to deal with them – new coach brought a new fresh 'breeze' into our locker room and I hope we'll manage to keep our SEHA winning streak alive in Serbia.