Pacheco ahead of Metaloplastika:'We're ready for our first SEHA win of the season!'
12.02.2021.

•

SEHA League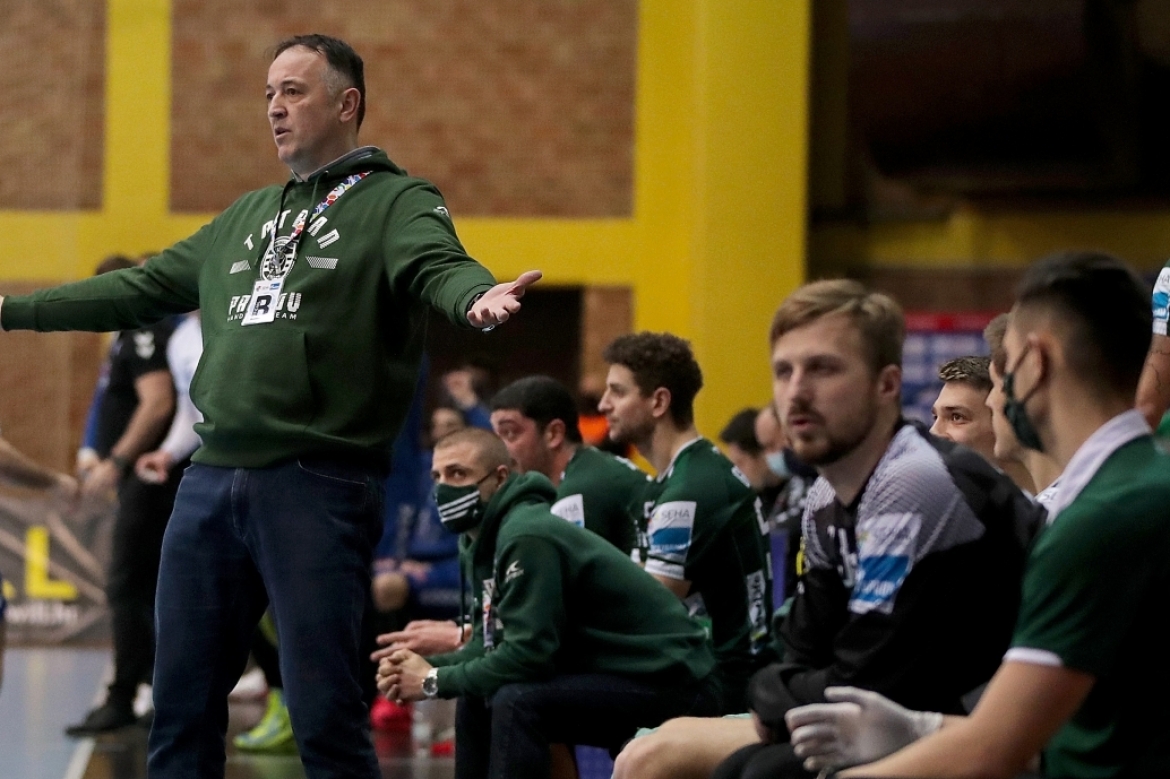 Presov will on Saturday (18.00 CET) host SEHA Gazprom League Group A match with Tatran welcoming Serbian vice-champions Metaloplastika Sabac. In what will be their first direct duel in SEHA Gazprom League both teams will look to deliver a solid outing and secure first points of the season.
In their premier SEHA appearances this season Metaloplastika failed to defeat Eurofarm Pelister on the opening day and Tatran weren't able to steal points from Zagreb.
After the defeat in Zagreb coach Goluza and his guys failed to reach points in two EHF European League matches falling short versus Nimes and Sporting which is why they will certainly look to deliver their best on Saturday in order to put an end to the negative series they found themselves in at the beginning of February. Metaloplastika was, on the other hand, victorious in last three Serbian Superliga coming out on top versus Samot, Obilic Beograd and Crvena zvezda. With Serbian Play-Offs ahead of them they'll certainly look to additionally boost confidence in a duel versus an experienced team like Tatran Presov away from home.
Veselin Vukovic, Metaloplastika coach:
Despite of the fact we won't have Aziz Aidi, our most recent reinforcement from Tunisia, ready we still believe we can deliver a solid performance in Presov. Tatran have a quality team full of experienced internationals and I see that as their biggest advantage against us. We are young and motivated full of eagerness to prove ourselves which is why I expect this match to be a good intro for us ahead of Serbian Play-Offs. I hope we'll once again prove we can be a serious opponent for anyone in SEHA League.
Milan Bomastar, Metaloplastika player:
We're all locked in and ready for the game. We've managed to bring in Luka Mitrovic and his experience will surely mean a lot to us since we are a very young team. We know a lot about our opponents – they've been competing in both SEHA and EHF Cup for the last few seasons and they have an experienced team. Goal for us this season is to use SEHA matches to gain experience, be able to deliver when it matters the most. We're hoping for a quality, narrow match.
Slavko Goluza, Tatran coach:
I have absolute respect for this team. It´s a young team that has a good coach. From the matches we have seen, they have a good chemistry. They have Mitrovic who is an experienced player and I believe this match will be far from easy for us – especially after all the travelling we've been through lately. Goal is to work on our mistakes and do our best to find a way to stop doing them.
Pedro Pacheco, Tatran player:
Two tough European League matches are behind us and as much as we've used them to catch the right rhythm, they also costed us a lot of strength. On Saturday our goal will be to correct our mistakes, play better than we did in previous two games. We'll do everything to reach our first SEHA win of the season.