2021 WCh Egypt - Day 3: Win for Hungary, six goals for Moraes as Brazil stun Spain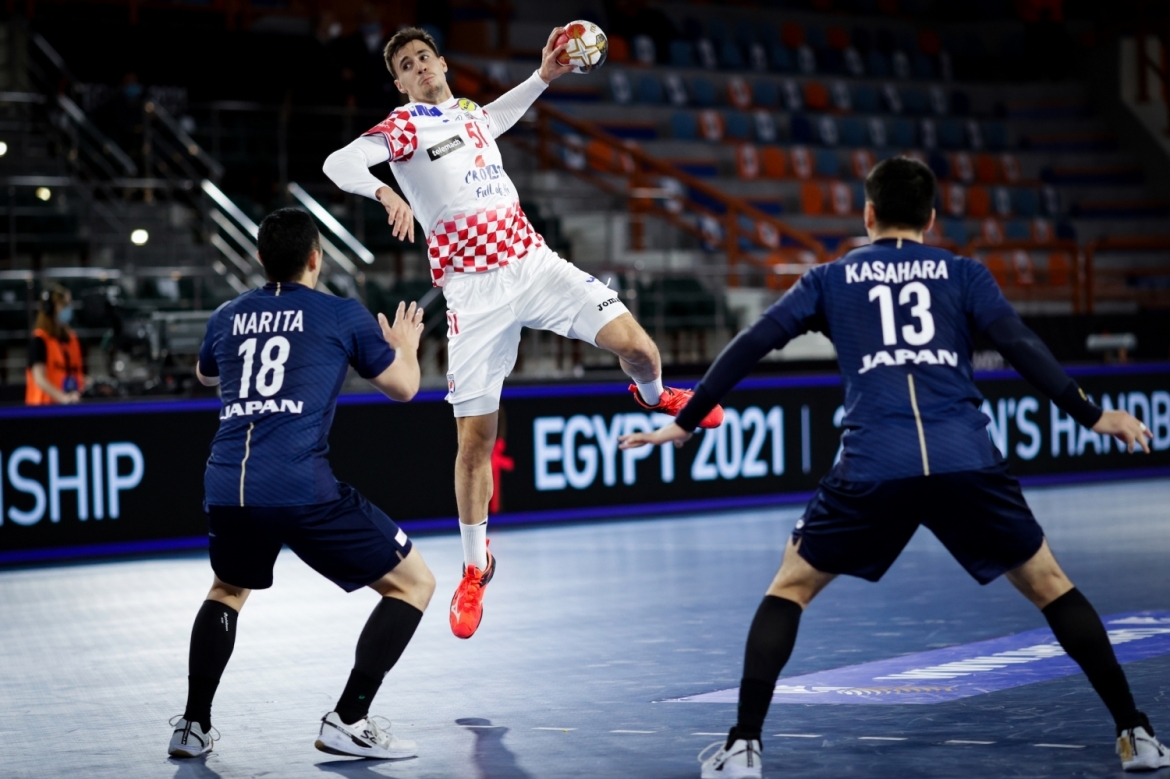 Day three of 2021 WCh is in the books and we've once again seen a lot of splendid performances – both individual and team, dominant victories but also huge surprises. Without further ado, let's get started with our daily recap!
In group A Germany has, as expected, managed to deliver a dominant, strong performance versus Uruguay securing 43:14 win in the end. Timo Kastening led them in this one with nine goals. In the second match of the day in group A we've witnessed the first, and so far the only, SEHA national team victory with Hungary coming out on top against WCh rookies Cape Verde. In the end it was 34:27 as Gabor Ancsin led the way offensively with seven goals. Telekom Veszprem' Mate Lekai finished the match with one goal and five assists. In the next round Hungary will in two days play Uruguay.
In group B Spain failed to celebrate against Brazil. In the end it was 29:29 with Vesprem's Jorge Maqueda finishing the match with three goals for the 'Hispanos'. His club teammate Rogerio Moraes netted six being one of the key players in his team's upset against favored Spaniards. In the second match of the day in group B Tunisians were, on wings of Tatran Presov' Jihed Jaballah and his five goals close to grabbing a point versus Poland. In the end 28:30 for Poland offensively led by Arkadiusz Moryto and his 11 goals.
Group C delivered two great matches. In the first one Qatar managed to open the competition with a 30:25 win versus in Angola. In the second however, Croatia failed to do the same against underdogs Japan. Meshkov' Ivan Pesic grabbed eight saves, Ivan Cupic scored three, Manuel Strlek two but that wasn't enough to defeat Japan and their insane tempo. In the end 29:29 which means Croatia will be looking to make it up to their fans in two days when they will try to grab the first win in Egypt versus Angola.
In group D Argentina celebrated versus DR Congo while Denmark, led by Gidsel and his 10 goals, opened the tournament in the best possible way with a 34:20 win versus Bahrain.
Another busy day is ahead of us tomorrow and there are two matches we're especially looking forward to. Belarus will, after the opening draw versus Russia. in Alexandria look for the first win against South Korea and Macedonia will later on in Cairo look to grab first points against tournament hosts Egypt. Dawaj, daway! So sreḱa rakometari!
SCORES & GOALS
DAY 3 (15.1.)
Group A
Germany – Uruguay 43:14
HUNGARY – Cape Verde 34:27 (Lekai 1)
Group B
Spain – Brazil 29:29 (Maqueda 3/Moraes 6)
Tunisia – Poland 28:30 (Jaballah 6)
Group C
Qatar – Angola 30:25
CROATIA – Japan 29:29 (Pesic 8 saves, Cupic 3)
Group D
Argentina – DR Congo 28:22
Denmark – Bahrain 34:20
TOMORROW IN EGYPT
DAY 4 (16.1)
Group E
Austria – France (18.00 CET)
Switzerland – Norway (20.30 CET)
Group F
Morocco – Portugal (18.00 CET)
Algeria – Iceland (20.30 CET)
Group G
Egypt – MACEDONIA (18.00 CET)
Chile – Sweden (20.30 CET)
Group H
BELARUS – South Korea (15.30 CET)
Russia – Slovenia (18.00 CET)