Tenth SEHA - Gazprom League season starts in Nasice as Nexe welcome Vojvodina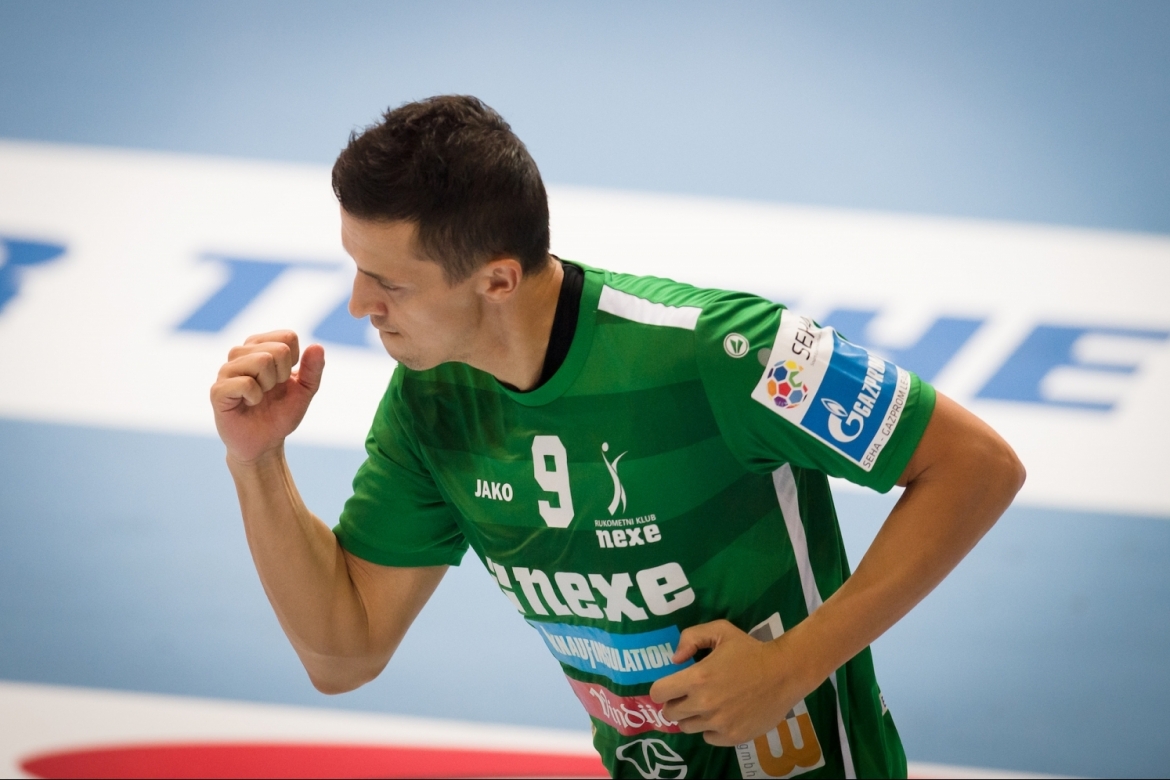 The wait is finally over as we can proudly say the tenth SEHA Gazprom League season starts on Thursday (17.00 CET) in Nasice with home team Nexe welcoming reigning Serbian champions Vojvodina Novi Sad. This will be the second time in a row that a clash between Croatian vice-champions and Serbian champs will mark the beginning of SEHA Gazprom league season. Last year the two started everything off in Novi Sad with hosts managing to reach a solid 29:23 win. In their second encounter of the season, however, Nasice 'Thunder' managed to deliver a splendid performance celebrating 32:24 at home on wings of an incredible performance from Sasa Barisic Jaman who went 9/9.

The situations these two teams found themselves in this season due to everything are quite different. Vojvodina are doing well in Serbian ARKUS Superliga. They are currently second in group A, only one point behind Partizan Belgrade but with two games in hand. Reigning champs have the best defense in the league allowing opponents just over 20 goals per game and it is clear coach Hrvoje Horvat and his guys will have to spend some time watching the tape and preparing for it.

The situation in Croatia is a bit different. PPD Zagreb and Nexe are not playing Croatian League – at least not from the very beginning. The plan is once again for them to join it later in the season which means they were able to shift their entire focus towards European challenges. Nexe are this season competing in EHF European League where they are currently positioned fifth in group B – behind Montpellier, Magdeburg, CSKA Moscow and Alingsas and ahead of Turkish Besiktas. In five matches coach, Horvat and his players managed to reach only one victory celebrating away from home against Alingsas in the first round of the competition back in the end of October which means they will be looking to put an end to their negative series on Thursday at home against Vojvodina Novi Sad.
Great way to open our tenth SEHA Gazprom League season so definitely make sure not to miss it!
Hrvoje Horvat, Nexe coach:
We're, of course, happy about the beginning of the new SEHA season. The goal is to deliver a solid performance against an opponent we have a lot of respect for. We've often struggled against them in the last few seasons and I believe this will also be a tough, narrow match. We'll play to win as we always do but we're aware it's going to be far from easy. Due to everything we're going through I expect guys to be highly motivated, deliver a strong, aggressive defensive performance and hopefully finish the first part of the season in a victorious manner. As it looks at the moment, only Vozab and Barisic Jaman will be sidelined for this one.
Moreno Car, Nexe goalkeeper:
This will be our last match of the first part of the season and we have to enter it fully focused and motivated. We've played against them a lot of times already and I can say we know each other pretty well despite the fact they underwent certain roster changes during the summer and the first part of the season. I hope we'll find a way to get ready for this one in this short period of time and take the first SEHA Gazprom League points of the season on Thursday already. It would definitely be nice to put an end to the season with a victory and then enjoy well-deserved holidays.