National Team Week Recap: Two wins for Macedonia, Hungarians defeat Spain, Croatia victorious in SEHA derby versus Hungary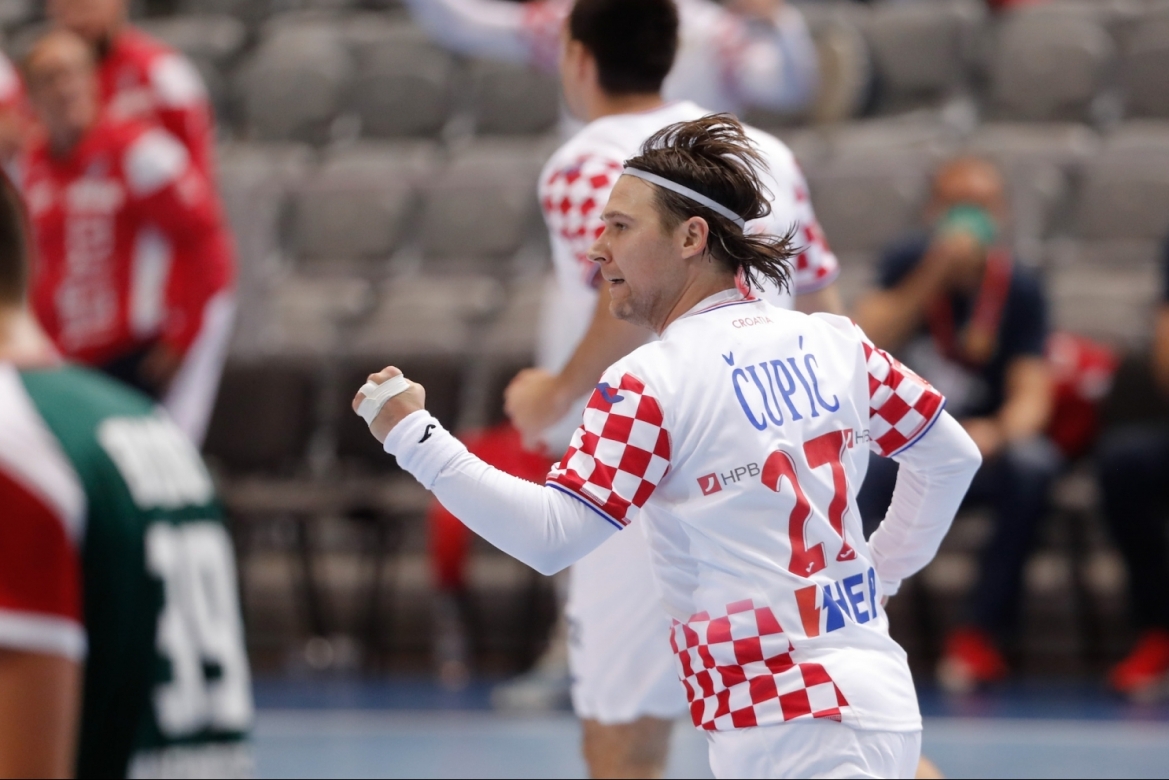 National Team Week is behind us and as the players are getting back to their respective clubs all around Europe it is time for our Team Week Recap.
In the past week we could see four of our SEHA – Gazprom League national teams out there – Macedonia and Ukraine in EHF EURO Qualifiers as well as Croatia and Hungary in EHF Euro Cup.
In EHF Euro Cup Hungarians were on Wednesday in Veszprem better than Spain with 32:29. Jorge Maqueda netted four for Spain but that simply wasn't enough to defeat highly-motivated hosts who have once again proved that their national team is definitely on the rise. Miklos Rosta finished the match with seven goals while Dominik Mathe and Bendeguz Boka added five each. Only three days later Hungarians traveled to Osijek, Croatia to meet European vice-champions. Guests were in this one led by their assistant coach, a player who has managed to leave a huge mark on SEHA – Gazprom League – Spaniard Chema Rodrigues. They've once again managed to display a solid performance but it this time wasn't enough to defeat Croatia. Manuel Strlek and Ivan Martinovic led Croatia scoring six each. Ivan Cupic added three, Halil Jaganjac one. Richard Bodo on the other side finished the match with six goals while Patrik Ligetvari added one.
EHF EURO CUP standings:
1. Croatia (2 p, +4 GD)
2. Hungary (2p, -1 GD)
3. Slovakia
4. Spain (0p, -3 GD)
In EHF EURO Qualifiers Ukrainians have, in group 3, met Russia twice. In the first match they've managed to reach 27:27 draw but, unfortunately for their fans, they were only a few days later defeated 30:28. Zakhar Denysov and Artem Kozakevych played an important role in the draw they've managed to reach in the first outing scoring five each while in the second match Eduard Kravchenko netted six. Neither Czech Republic nor Faroe Island played this time.
EHF EURO Qualifiers, Group 3:
1. Russia (3p, +2 GD)
2. Ukraine (1p, -2 GD)
3. Czech Republic
4. Faroe Islands
Macedonians have, in group 7, managed to reach two important victories dominantly celebrating at home against Finland (33:24) and coming out on top in Switzerland (23:25). Kiril Lazarov led them against Finland with 11 goals while Bojan Madzovski added four and in Switzerland it was once again who else then Kiril Lazarov leading them offensively with six goals while Vardar' captain Stojance Stoilov added five.
EHF EURO Qualifiers, Group 7:
1. Denmark (4p, +23 GD)
2. Macedonia (4p, +11 GD)
3. Switzerland (0p, -7 GD)
4. Finland (0p, -27 GD)
SEHA national teams – results Week1:
WEDNESDAY
Macedonia – Finland 33:24
Hungary – Spain 32:29
THURSDAY
Ukraine – Russia 27:27
SATURDAY
Russia – Ukraine 30:28
Switzerland – Macedonia 23:25
Croatia – Hungary 31:27