RECAP EHF CL Round 4: Vardar 1961 stun Flensburg, Veszprem one goal shy of 40 against Celje PL
16.10.2020.

•

SEHA League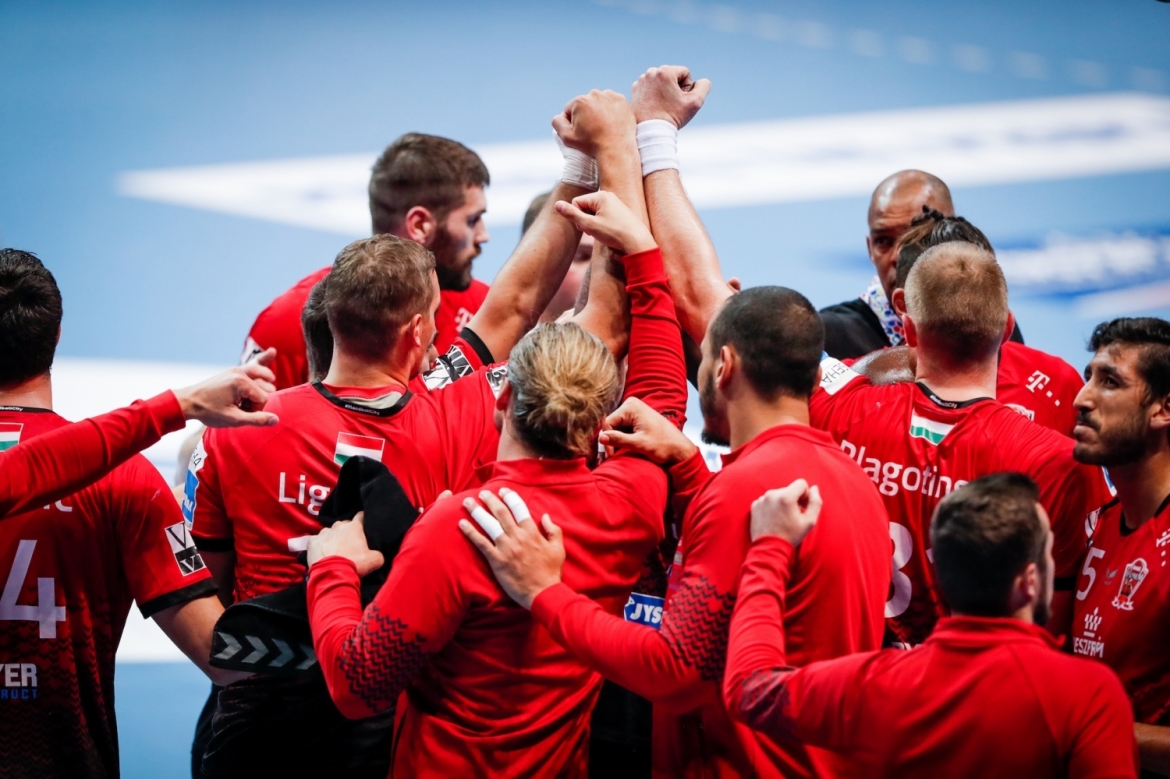 Two wins and two losses. That's the final score for our SEHA representatives in EHF Champions League round 4. We've seen everything – from remarkable performances and stunning victories all the way to some negative records being broken. Let's get started with our weekly EHF CL recap.
(Group A) Vardar 1961 – Flensburg 31:26
Reigning European champions missed the last two Champions League rounds. They have a solid team and a roster full of players aware of what has to be done in order to win and they proved that on Thursday in Skopje against favored Germans – prevailing 31:26. Despite of all the departures, incredible team performance by Macedonians ended Flensburg's three game winning streak. Their captain Stojance Stoilov led them offensively in this one finishing the match with eight goals. Christian Dissinger and Lovro Jotic added five each. 'Red&Black' were two goals up after the first 30 managing to speed up the tempo even more in the second slowly opening the gap all the way to +5 in the end. With one win and one loss so far in the Champions League, Vardar are currently sixth in group A. In the next round coach Alushovski and his guys will be looking for new points at home against Porto.
(Group A) Lomza Vive Kielce – Meshkov Brest 34:27
After a surprising win over PSG in the last round, Meshkov Brest failed to remain on the same level in round 4 as well losing in Poland against Polish champions Kielce 34:27. Hosts opened the gap early in the match already heading to locker rooms after the half-time whistle with a five-goal advantage which they managed to keep safe even additionally opening the gap in the second. Former Vardar players Igor Karacic and Alex Dujshebaev led Kielce in this one scoring four each while Viacheslau Shumak netted six for Meshkov. Mikita Vailupau and Alexander Shkurinsky added five each for guests. Four rounds into the competition Meshkov Brest are, with two wins and two losses, positioned fourth in group A. In the next round Belarusians will welcome Hungarian MOL-Pick Szeged.
(Group B) Barca – PPD Zagreb 45:27
PPD Zagreb failed to stun one of the best teams in Europe at the moment – Spanish Barca. In the end 45:27 in favor of Spanish champions with PPD Zagreb unfortunately breaking a negative record allowing Barca to score 45 which is the most they've ever allowed any opponent in the EHF Champions League. Aleks Vlah led Zagreb with five while Josip Bozic-Pavletic and young Luka Lovre Klarica netted four goals each. This was, without doubt, a tough debut for new coach Vlado Sola who will have a chance to achieve his first win as PPD Zagreb head coach in the next round with 'Lions' welcoming Celje PL in what will be a must-win match for Croatian champions in case they want to keep their hopes of reaching the knock-out round alive.
(Group B) Telekom Veszprem – Celje PL 39:24
Our SEHA – Gazprom League champions Telekom Veszprem are displaying nothing but pure class so far in this season's EHF Champions League. This time they were with 39:24 better than Slovenian representatives in the competition Celje PL. Andreas Nilsson netted six, Vuko Borozan five helping Veszprem secure fourth win in their fourth CL appearance this season. Coach Davis has second best offense in Europe under his control with Hungarians having scored 141 goals in four matches – only 11 less than Barca which is the only reason they are currently positioned second in group B behind Spanish giants. Next round will however solve a lot of dilemmas in this group with Hungarians welcoming Barca in what will be a real Champions League derby.