EHF CL Round 2 Recap: Telekom Veszprem dominant against PPD Zagreb; losses for Meshkov and Motor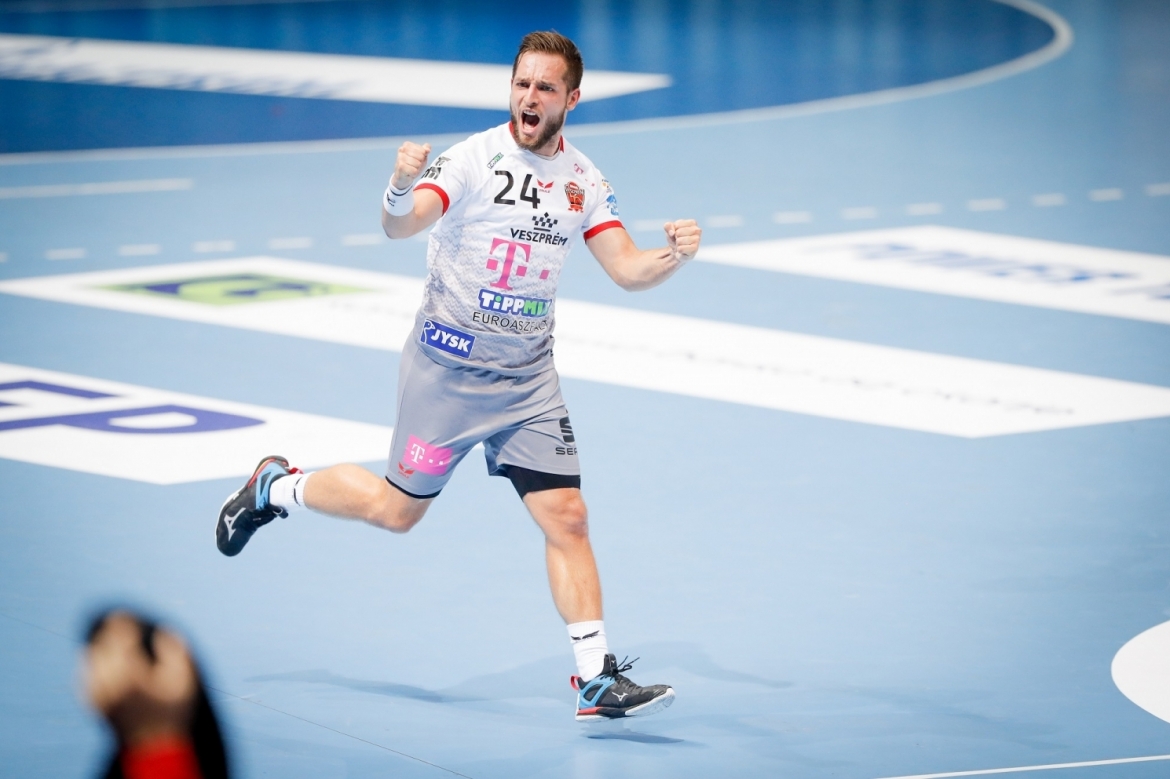 Second round of EHF Champions League group stage is now behind us. And while most teams are managing to keep things going the right way, some are experiences certain struggles due to Covid-19. Some teams have a certain number of players who are quarantined due to the fact they tested positive for the virus while others have difficulties organizing matches due to national safety measures which is exactly why Vardar haven't travelled to Norway to play Elverum. Other four SEHA representatives in Europe's elite handball competition have, on the other hand, finished the round with 1:3 score so let's take a closer look at their matchups.
Group A
Porto – Meshkov Brest 27:25

After they managed to come out on top at home against Vardar 1961 in the opening round of the competition, Belarusians failed to reach two new points in Portugal against highly-motivated hosts. In a tough match Porto were already three goals up at the half-time which proved to be too much for Meshkov to catch up with in the second. Marko Panic led his team with eight in this one while Mikita Vailupau and Dmitrii Santalov added four each. In the next round Meshkov will welcome one of the strongest teams in Europe at the moment, French PSG. Two-rounds into the competition Meshkov Brest are fifth in group A with two points. With one match behind, Vardar are seventh with zero points and -2 goal difference.
Group B
Telekom Veszprem – PPD Zagreb 37:25
In a SEHA derby of the round Hungarians were at home dominant against PPD Zagreb who are still struggling to catch the right form in the Champions League. Zagreb were able to stay in this one for about 20 minutes with Veszprem opening the gap in the final ten minutes of the first half as well as throughout the entire second half of the game. Reigning SEHA champs were rotating a lot and in such a match Omar Yahia led his team scoring six while our best scorer from Zadar Petar Nenadic netted five. Matej Hrstic returned to PPD Zagreb roster after testing negative for Covid-19 and was leading his team offensively with six. Mario Vuglac and David Mandic added four each. In the next round Telekom Veszprem will travel to Zaporozhye to meet Motor and PPD Zagreb will welcome Danish Aalborg. After two rounds Telekom Veszprem are second-positioned team of group B with four points and +16 goal difference. PPD Zagreb are eighth with zero points and -22 goal difference.

Aalborg – Motor 38:29
After the road win against Celje PL in the opening round of the competition, Aalborg have once again proved to be in great form at the moment. Latest victim were Motor Zaporozhye who have, in the end, suffered a tough nine-goal defeat in Denmark (38:29). Coach Savukynas and his guys simply didn't have an answer for Aalborg and their offensive performance in this one allowing 38 goals. Aidenas Malasinskas and Milos Orbovic led their team scoring five each in this one. In the next round, Motor Zaporozhye will look for premier points of the Champions League season, in what will be an extremely tough match for them, at home against Telekom Veszprem. Two rounds into the competition Motor Zaporozhye are sixth with zero points and -14 goal difference.