Farewell Arpad Sterbik, arguably the greatest goalkeeper of all time!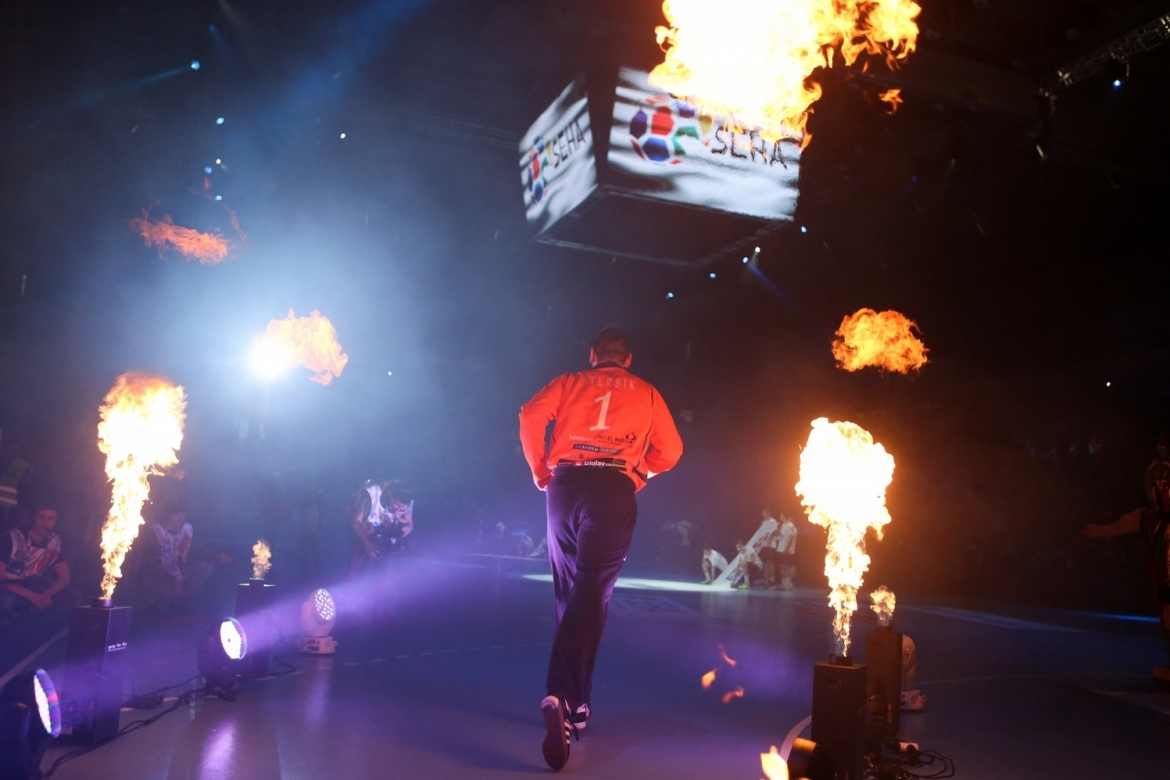 One of the greatest goalkeepers of all time Arpad Sterbik decided to call it a career during the summer putting an end to a remarkable handball journey which will be remembered forever. Luckily for all of us, Arpad decided to stay closely connected to handball taking a job as a goalkeeper coach in one of the teams which has, without doubt, managed to leave a big mark on his playing career – Telekom Veszprem.

Coach Sterbik will now turn his full focus towards helping Veszprem's goalkeepers become even better and given the fact Hungarian champions already have one of the scariest goalkeeping units in Europe with Rodrigo Corrales, Vladimir Cupara and Marton Szekely it is clear everyone else will have a lot to worry about facing Hungarian stronghold especially knowing how much it means to him – ''Back while I was still playing I'd be nervous throughout the entire day before the match and then perfectly calm as soon as I'd hear the first whistle. Now I am, however, calm throughout the day but then really nervous as soon as the match starts!''
Arpad 'The Great' started his career in Jugovic Kac (Serbia) helping Serbian side win EHF Challenge Cup back in 2001 later establishing himself as one of the best in his position in Veszprem. After three seasons in Hungary, in which Veszprem went all the way in both national competitions, Sterbik decided the time has come to move on and join Spanish Ciudad Real.
In seven seasons spent in Ciudad Real he's managed to make a huge collection of both individual and team awards. Team which he was a part of during those seasons also made a statement on being arguably the greatest handball team of all time winning three EHF Champions League titles to go along with four Spanish League titles and two Spanish Cup titles. Sterbik was named best goalkeeper of the league five times in a row (2006-2010), won Liga ASOBAL MVP title in 2006 and was awarded IHF World Player of the Year title in 2005. After that he spent an additional season playing for Ciudad Real's successor Atletico Madrid and two more years as a member of their biggest rivals Barcelona before deciding to join Vardar Skopje becoming a huge part of SEHA – Gazprom League history.
In four seasons in Skopje Sterbik and the 'Red&Black' went 4/4 in both national competitions, managed to climb SEHA – Gazprom League throne twice and put an icing on the cake with EHF Champions League title from Cologne in 2017 after those incredible two matches against Barcelona and PSG which no Vardar fan will ever forget. During those seasons he was showcasing his skills on all of our SEHA courts being selected to multiple both regular season and Final4 'All-Star Teams'.
Another thing which proves how special Arpad Sterbik really is, is the fact he has throughout his career worn jerseys of two national teams – Yugoslavian in which he's managed to win two WCh bronze medals as well as Spanish (WCh gold and bronze as well as silver and gold from EC). One of the moments we'll never forget is Spanish national team coach Jordi Ribera deciding to bring Sterbik in right before the semi-final clash against France despite of the fact he hasn't been training with the team at all. That, however, didn't bother Arpad who not only crushed France and their dreams of another EC final saving three of their seven-meter shots but later also played a huge role in his team's dominant win over Sweden in the grand finale.
His unbelievable goalkeeping talent and incredible playing career, which SEHA – Gazprom League has been a proud part of, will surely never be forgotten. We'd like to thank him for all the memories and wish him all the best in the future hoping he'll in any way possible remain a part of SEHA – Gazprom League for many years to come.