"Handball is back and that is what makes me really happy" I Rodrigo Corrales, 11th SEHA TV Magazine
10.09.2020.

•

SEHA League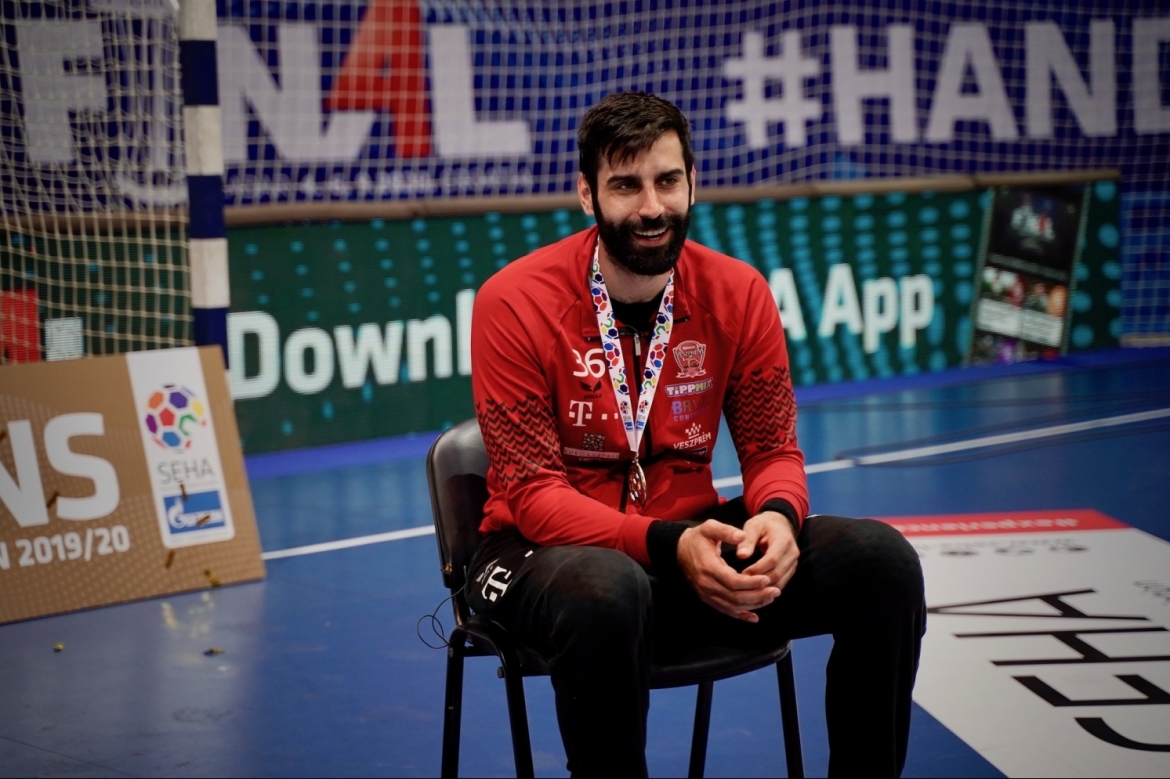 After almost six months – handball is back! Following all the safety measures, SEHA – Gazprom League Final 4 tournament managed to set organizing standards for the future. With thousands of golden confetti above them Telekom Veszprem climbed the throne. Vardar 1961 managed to win the silver while Meshkov Brest finished the tournament with bronze medals around their necks. Croatian champions PPD Zagreb finished fourth.
We've seen a great handball story in Zadar which brought smiles to a lot of people's faces. In the minutes of SEHA TV Magazine, we're taking you to Kresimir Cosic sports hall where we were finally, after quite a long time-out, able to enjoy handball matches.

Star of our Magazine will be our ninth Final 4 MVP – Telekom Veszprem's incredible goalkeeper Rodrigo Corrales. We're also bringing you the All-Star Team chosen by you via our redesigned official SEHA app.
Apart from fantastic players, great organization and virtual fans who were also there with us we have to praise all the people making sure everything goes the way it is supposed to.

And now the time has come, to see the 11th edition of SEHA TV Magazine! Enjoy!