Final 4 2020: A new goal record and three treble winners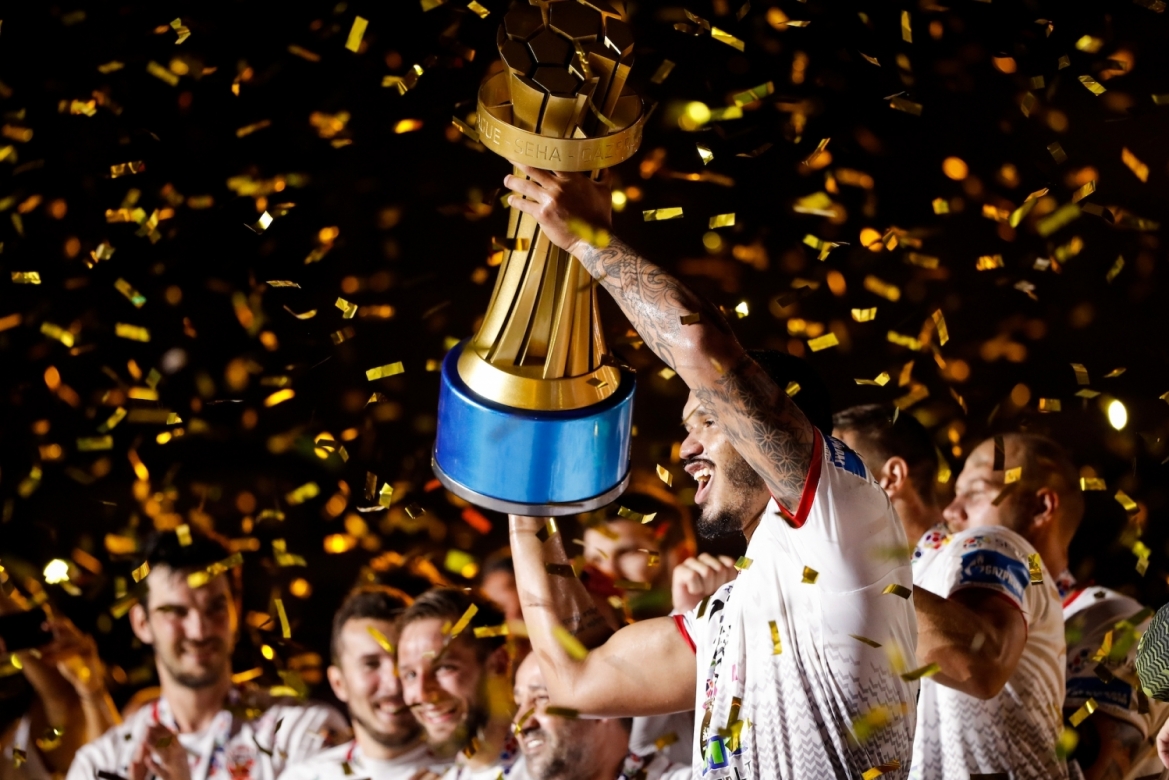 The SEHA - Gazprom Final 4 in Zadar is history already - with the well-deserved title of new champions Telekom Veszprem thanks to the 35:27 victory against dethroned champions Vardar 1961 in the final on Sunday night. Here are some Facts and Figures to conclude the coverage of the event in Zadar.
2 Veszprem players had already been SEHA - Gazprom League champions with Vardar: Vuko Borozan and Rogerio Moraes.
3 SEHA - Gazprom League trophies are now in the silverware cabinet of Telekom Veszprem after winning the competition already in 2016 and 2017.
3 Veszprem players had been part of all three SEHA titles in club history: Andreas Nilsson, Mate Lekai and Gasper Marguc.
4 times Veszprem were part of the SEHA - Gazprom League, four times, the Hungarian side made it to the final. The only defeat was in 2017 at Brest against Vardar.
5 SEHA - Gazprom League titles are still the record of Vardar 1961, the champions of 2012, 2014, 2018, 2018 and 2019.
5 different Spanish coaches have steered their teams to the winners' podium of the SEHA - Gazprom League: Raul Gonzalez (Vardar), Carlos Ortega (Veszprem), Xavi Sabate (Veszprem), Roberto Parrondo Garcia (Vardar) and now David Davis (Veszprem).
8 goals difference in the final are the second highest gap ever in any SEHA - Gazprom League final, on top is Veszprem, too, with their 32:21 against Brest in 2015.
12 goals were scored by Petar Nenadic (Veszprem) in semi-final and final to be the top scorer of the Final 4 ahead of David Mandic (Zagreb/11).
35 goals were a new record for a single team in a final, the previous record were 32 goals, when Veszprem beat Brest 32:21 in 2015.
62 goals in the final was the highest number ever in a SEHA - Gazprom League final, the previous record were 56 goals in the 2014 final of Vardar vs Brest (29:27) in 2015.
111 goals, including eight at the Final 4, were scored by Mikita Vailupau (Brest) to become top scorer of the SEHA - Gazprom League season 2019/20.
226 goals were scored in total in the four matches at the Final 4 at Zadar.
4441 goals were scored in the whole SEHA - Gazprom League season 2019/20.
All champions of the SEHA - Gazprom League:
2012 Final 4 in Zagreb: Vardar 1961
2013 Final 4 in Skopje: PPD Zagreb
2014 Final 4 in Novi Sad: Vardar 1961
2015 Final 4 in Veszprem: Telekom Veszprem
2016 Final 4 in Varazdin: Telekom Veszprem
2017 Final 4 in Brest: Vardar 1961
2018 Final 4 in Skopje: Vardar 1961
2019 Final 4 in Brest: Vardar 1961