Veszprem in the final: "Corrales was our key for the win today!"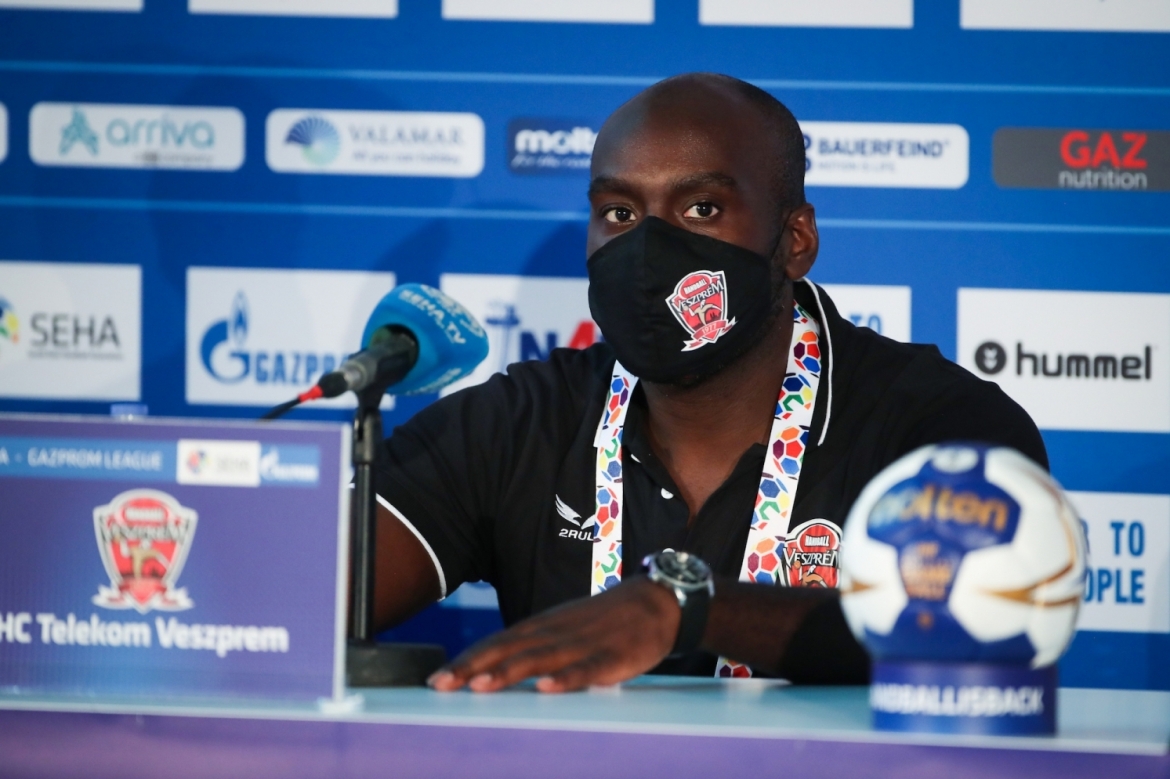 Telekom Veszprem - Meshkov Brest 28:24 (12:13)

(Corrales 15, Marguc 6 / Pesic 8, Shkurinskiy 6)

David Davis, Veszprem coach:
The first half was a disaster for us tactically, we were just too slow. We've had a different plan for our offense and we simply failed to execute in the first half. The second half was better, Rodrigo was really good between the posts and I feel like that was the key for our win here today.

Rodrigo Corrales, Veszprem goalkeeper:
I'm happy handball is finally back. They have a lot of great players and we've prepared for them. However, our defense was obviously functioning better in the second half. The tough game overall and we're happy we've managed to win it in the end. It means a lot to us.

Raul Alonso, Meshkov Brest coach:
I have mixed feelings about this one. We've had a chance, played on a high level throughout the first 45 minutes. I believe we've prepared really well for them and I'm satisfied with the performance we've delivered in the first half. In the final 10 or 15 minutes of the game, we started making mistakes, missing clear shots allowing them to open the gap, and seal the deal in this one. Despite everything I am proud of my players and the performance they delivered here today. I believe we've had the right attitude not giving up until the final whistle. Of course, we will be ready to deliver our best in the bronze medal match as well, this tournament is not over for us.

Marko Panić, Meshkov Brest player:
Our defense was functioning really well in the first half and our goalies were doing really good as well. I feel like we were a better team out there in the first half playing really patient on the offensive side of the court and waiting for the right opportunities. Unfortunately in the second half, we slowed down a bit and they were able to take advantage of almost every single mistake we made which is what sealed the deal in this one as well as the fact they obviously possess a lot of individual quality with their players being some of the best in their positions on the European level.