Sasa Barisic Jaman ahead of Vardar 1961: "I feel like chances are 50:50"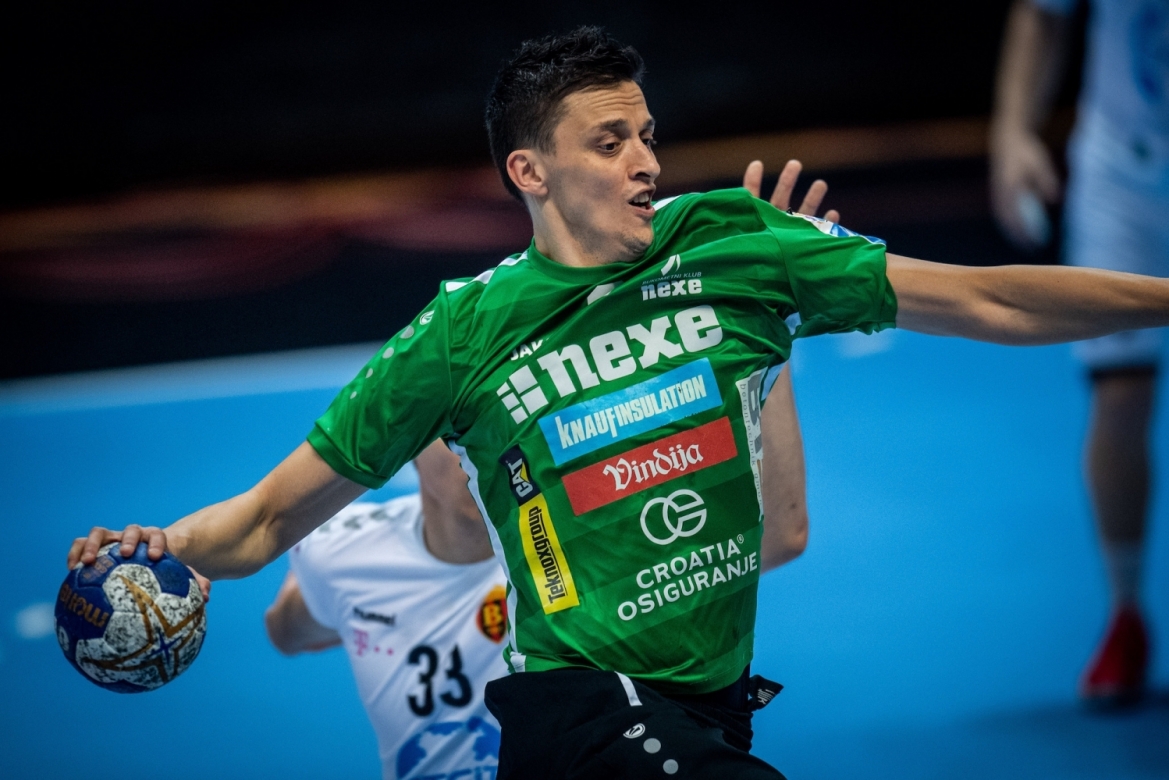 After a five-month long break SEHA – Gazprom League is back and there will be no time for teams to look for the right rhythm as they have to deliver and they have to do it now. One last match, before another spectacular SEHA final tournament, is ahead of us with Nexe travelling to Skopje to meet Vardar 1961 in quarter-final second leg after they suffered 31:30 defeat in their premier encounter back in March. Match is scheduled for 20:15 CET and will be broadcasted live on MRTV and Arena Sport channels.

Both teams will obviously do whatever they can to book final ticket for Zadar. In case they managed to pull it off Macedonians will join PPD Zagreb as the only two teams that have managed to reach Final 4 tournament in every SEHA season so far. Nexe are on the other hand eager to repeat last season's success when they for the first time managed to qualify for the main event of SEHA season. Winners will, in semi-final, meet PPD Zagreb.

A lot of things have changes since their premier quarter-final encounter, especially for the 'Red&Black' who now have a new name, new president but same sky-high ambitions. A lot of well-known handball names join Vardar such as Marko Vujin, Ante Gadza, Lovro Jotic, Filip Taleski and others who will do their best to help Vardar reach their ninth SEHA Final 4 tournament. Job won't be easy at all as a lot of first-team players, who started the season wearing red and black jersey like Khalifa Gedbane, Sergey Gorbok, Stas Skube, Daniiel Shishkarev, Jose Toledo, Pavel Atman and Dainis Kristopans decided to part ways with reigning European champions.

Nexe have on the other hand signed three new young players - Mateo Rodin, Aleksandar Bakic and Dominik Kuzmanovic. Croatian vice-champions played nine friendly matches during the preparation period losing last five (two against PICK Szeged, Trebnje, Csurgoi and Celje).

Stevche Alushovski, Vardar 1961 coach:
This will be a completely different match than the first one. We lost a lot of players who played in Nasice in March while at the same time gaining services of eight new ones. Captain Stoilov also won't be available for this one as he tested positive for Covid-19. We've raised the form from Struga tournament and duels against Eurofarm and Metalurg. We have a single-goal advantage from the first leg and I believe that should be enough for us to qualify for Final 4. It will be really weird to play in an empty hall but we'll do everything we can to grab that final ticket. Regarding Nexe, they have almost the same team as last year with addition of three new players but their playing system is still pretty much the same.

Borko Ristovski, Vardar 1961 goalkeeper:
After a long break, a very important match is ahead of us. We've managed to defeat them 31:30 in Nasice but that doesn't mean a thing. We are still growing as a team and they've on the other hand been together for a long period of time. This match will be completely different. If we want to start the season in the right way we'll have to be full focused. They like to use 7 versus 6 offensive schemes which means our defense and goalkeepers will have to be on a high level. We must focus on defense and be patient attack. I believe we have players who know what it takes to adjust the form.

Hrvoje Horvat, Nexe coach:
We can't wait for the match to start. We're still dealing with certain injury issues – Janko Kevic is feeling pain in his leg and it's questionable whether he'll be ready for duel against Vardar 1961, Mario Tomic is still in the rehabilitation process while Tomi Vozab recently recovered and has had only a few training sessions with the team. Despite of everything we are travelling to Skopje with full confidence and I'm sure we'll be able to deliver a solid performance. I expect us to be focus, do what we've agreed on in the locker room, have the right attitude and hopefully qualify for Final 4.

Sasa Barisic Jaman, Nexe player:
We're happy for the start of SEHA – Gazprom League. We've trained hard, played a few friendly matches and we're looking forward to Saturday. I think chances are 50:50. Speaking of playing in front of empty stands I feel like it will be easier for us to play in such an atmosphere than in front of their amazing fans. Despite of everything we have to be fully focused on our performance, look to deliver the best possible outing and hopefully reach Final 4.