Final 4 2020: Apply for media accreditation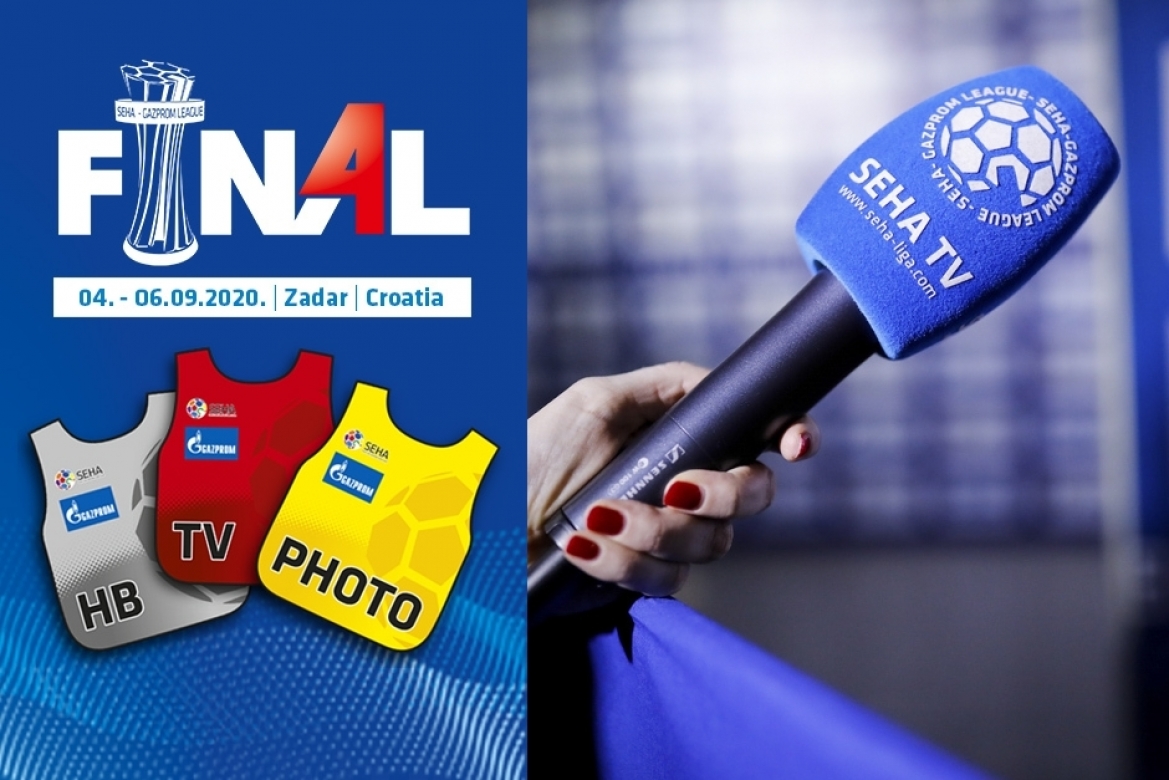 Dear media representatives,
the ninth SEHA – Gazprom League Final 4 will be held in Zadar, from 4th until 6th of September 2020. Ahead of the event, media accreditations are open from today, Wednesday, 19th of August and you can submit your application here. Media accreditation for the SEHA - Gazprom League Final 4 closes on Monday, 24th of August 2020, at midnight (12 AM CET). All media applications received after the deadline will be declined.
Having in mind the current situation regarding Covid-19, there are two types of accreditations. One type is an on-site option which means that a media representative will be able to come to Kresimir Cosic Sports Hall. Please note that the number of media representatives on-site is limited.
The other option is online, which means that a media representative will send an accreditation request for following the event via the video software that will allow all media representatives to have online access to the mix zone, as well as to all press conferences and any additional events that may be organised. Media representatives will have a chance to ask questions via the video software. An approved accreditation is a condition for online access to all events.
SEHA Office will approve or deny the accreditation requests, and all media representatives will be informed accordingly. Furthermore, if a person has applied for a media accreditation for the previously postponed Final 4 in April, he/she will have to send another request.
TV stations interested in covering SEHA - Gazprom League Final 4 will have to apply for an accreditation and contact media@seha-liga.com for further information.